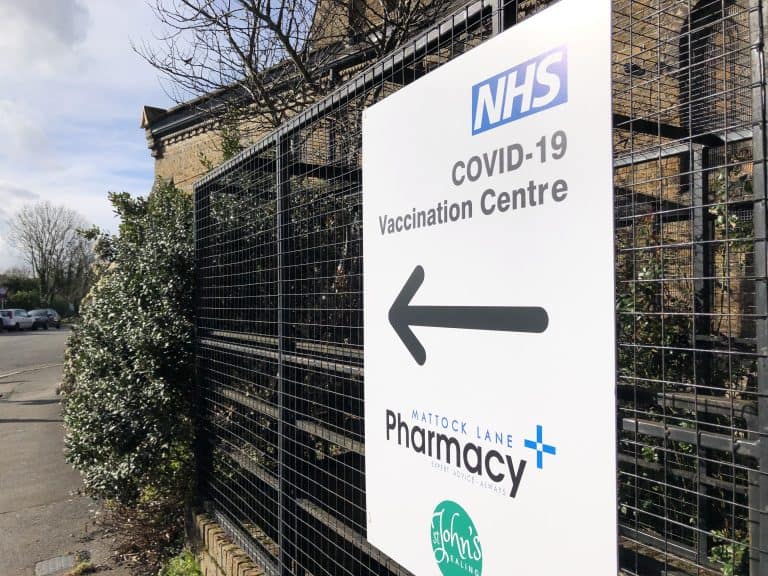 [March 2021] I have finally received the Covid vaccine.
It's not the topic of travel itself, but I would like to mention it because it is an indispensable event for future travel.
In the UK, where we live, vaccination has been prioritized since December of last year, starting with the elderly and healthcare professionals who need the vaccine most.
I received the notification last weekend.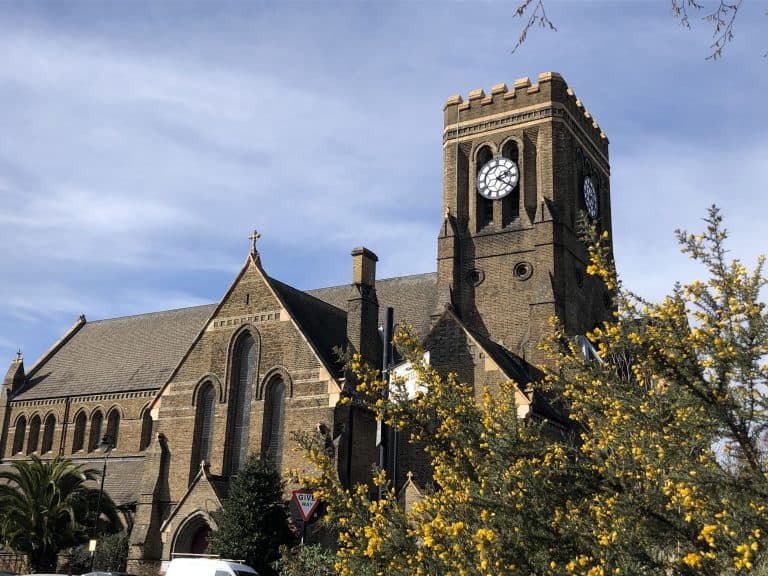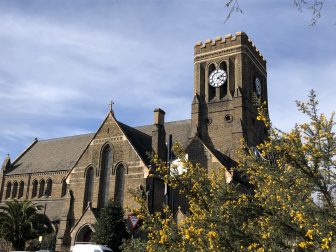 I entered the NHS (UK National Health Service) website and made a reservation very easily.
The venue was a church in our immediate neighborhood.
We once attended an event to climb the roof of this church.
At the beginning of vaccination in winter, the venue was limited, and the problem was that the elderly were lining up in a long queue in the cold.
Nowadays, various places are used as venues.
In the case of a friend of mine, it was a cricket club cafe.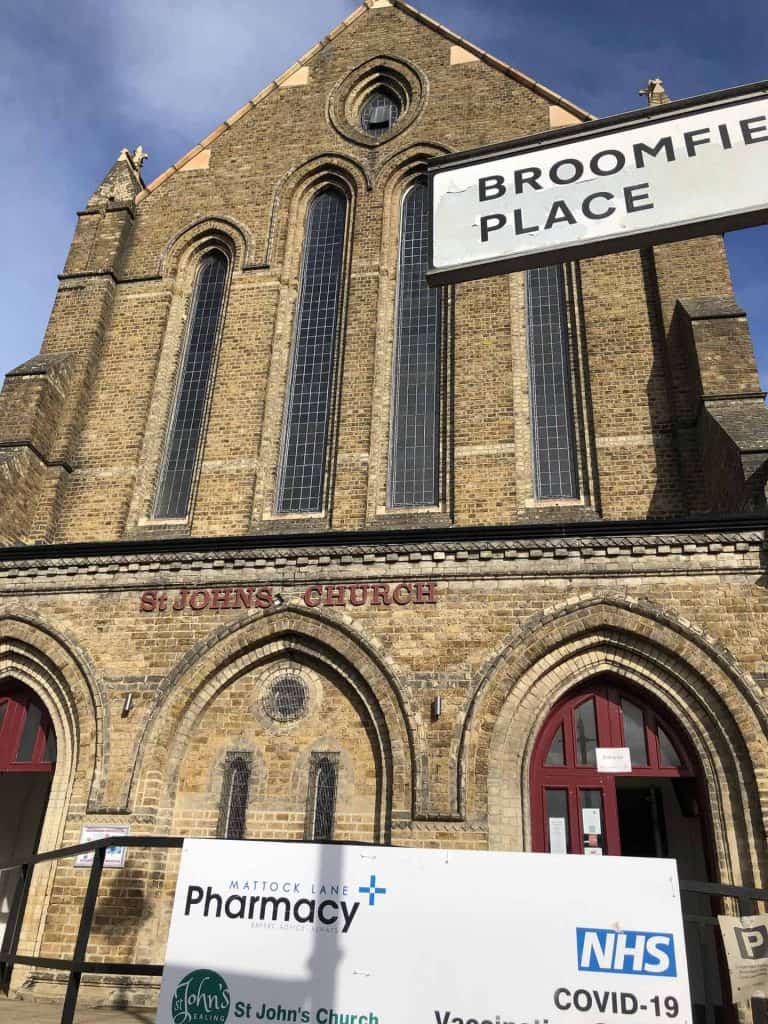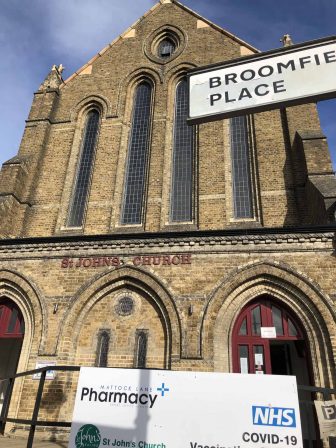 It is mandatory to wear a mask when you enter the venue.
First of all, there is a receptionist, and when you say your name, she checks the reservation table.
At the next reception, the reference number at the time of reservation was asked, and the person in charge wrote my name, date, vaccine manufacturer name, production number, etc on a card and handed it to me.
This card will be needed for the second vaccination and should be kept in a safe place.
The manufacturer's name for the vaccine was AstraZeneca.
I asked, "I don't have a choice, right?", just in case.
Sure enough, I didn't have a choice.
I was a little hesitant because I had just heard the news that some European countries have suspended this vaccine because the person who had AstraZeneca vaccine died in Austria in the last few days.
Most worrying thing is that this news was rarely covered in the United Kingdom, AstraZeneca's home country.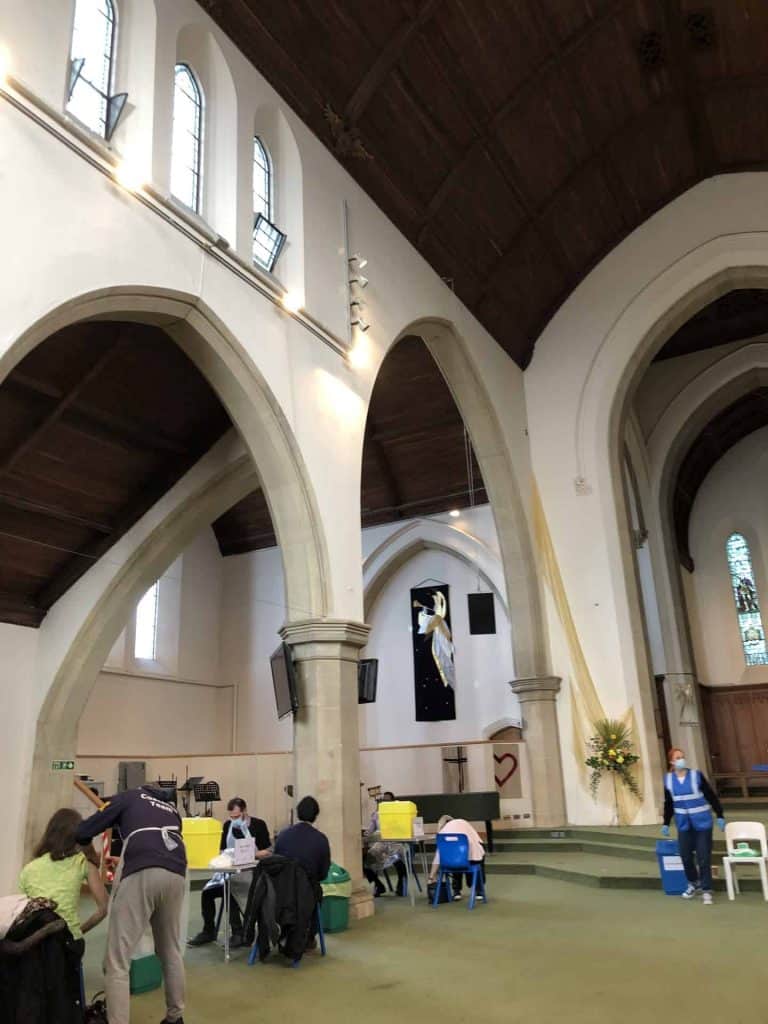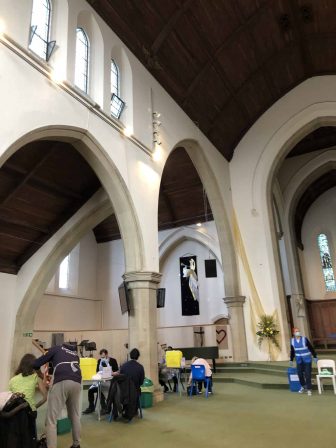 So I was not 100% happy, but the only way to get out of the inconvenience caused by Covid-19 was vaccination, and I had no choice but to receive it.
Some of my friends chose not to take it, though.
Well, because it was a church, the venue was spacious and the social distance was properly taken.
A nice clerk told me to sit on the chair 16 and wait.
This person was disinfecting the chair every time someone got up from the chair.
While I was waiting, I read the description of the AstraZeneca vaccine that was given with the previous card.
The most worrisome thing was the side reactions.
Common symptoms are pain in the arm, feeling unwell, feeling tired, chills and fever, headache, nausea, and joint and muscle pain, and more than 1 in 10 people will have these symptoms according to this document.
My husband, who was vaccinated 10 days before, had pain in his arm and feverish face for a while.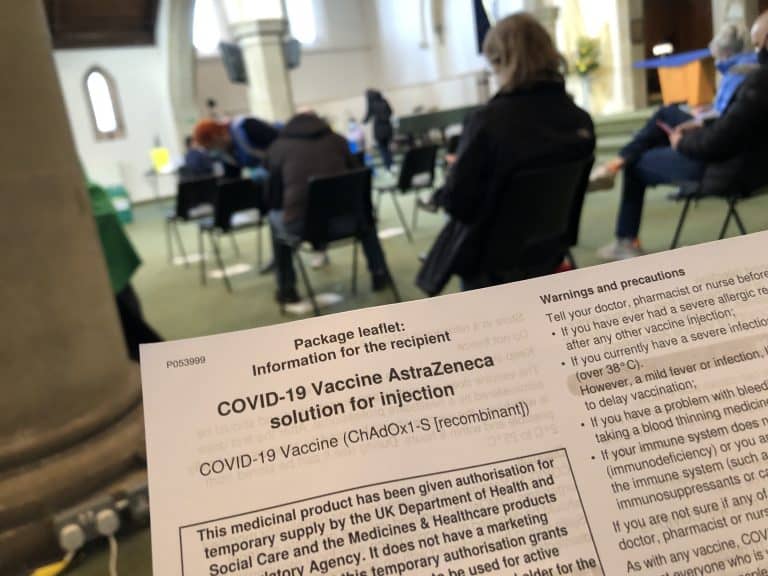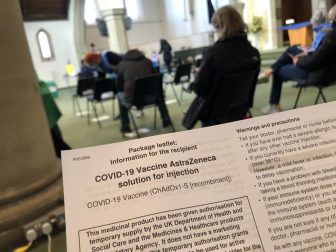 Some of my friends had chills, fever, and headaches for about two days, while others said they didn't feel anything, even no pain in their arms.
Probably I waited about 10 minutes.
It was my turn to go to the table of a person who called himself Alain.
After being asked if I had any allergies or if I was taking medicine regularly, I asked him, "Can I exercise after this jab?" and "Can I drink alcohol?"
The answer was that neither exercise nor alcohol should be excessive.
"It's easy to get tired, so it's best not to get back to work right away," he said.
Then, after double-checking by asking "Are you happy to get vaccinated?", he gave me a shot.
That was it.
My second vaccination is already scheduled for May.
According to the exit strategy from lockdown announced by the British government last month, most regulations will be relaxed after May 17, and it will be completely free after June 21, so it is just the right time.
Since late September last year, we have barely out of walking distance, let alone London.
I want to travel soon, even if it's nearby.
(ps): I wrote the above while my memory was fresh, immediately after the vaccination, but after that, I also suffered from side reactions.
That night, when I went to bed, the chills started, my legs were stiff and I couldn't sleep, and when I measured the temperature in the morning, I had a fever of just less than 38 degrees.
I had a mild fever for a whole day, but the next day it fell to normal and felt better.
However, the pain in my arm is still going on.