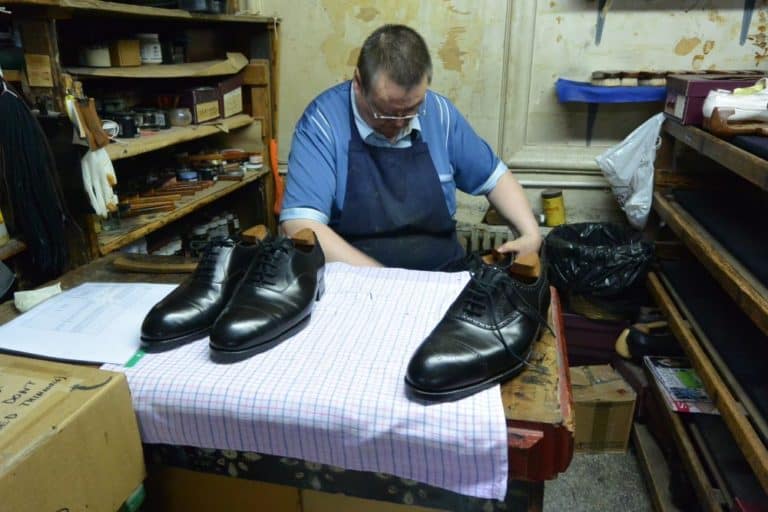 [ June 2014 ] I had an opprtunity to visit the workrooms of the world famous hand made shoe shop called John Lobb in London.
They have nearly 150 years' history.
The VIPs all over the world make their shoes here.
First, we were shown some famous people's shoe lasts, such as Queen's and late Princess Diana's.
The climax for me was the warehouse of the lasts.
There were more than 10000 pair of shoe lasts there.
Apparently when a pair has not been used for 5 years, they would throw them away after getting the approval from the customer.
Workers become full-fledged after serving 5-6 years.
The person who was cutting the leather has been working here for 13 years and some of the people who does the most important work which is making the lasts and resposible for fitting have been there for some decades.
If you order a pair of shoes here for the first time, you have to wait for 9 months to get them and from second time on, 6 months.
And the essential question – how much? We had heard a pair cost about 2000 pounds beforehand, so I asked them to confirm that.
The staff said " You can get slippers with 2000 pounds.
The average price for a pair of shoes is about 4000 pounds".
One of the workers in the underground workroom was wearing trainers.
Someone asked him if they also make those shoes.
He replied "No, kidding! We can never afford those shoes we make here".