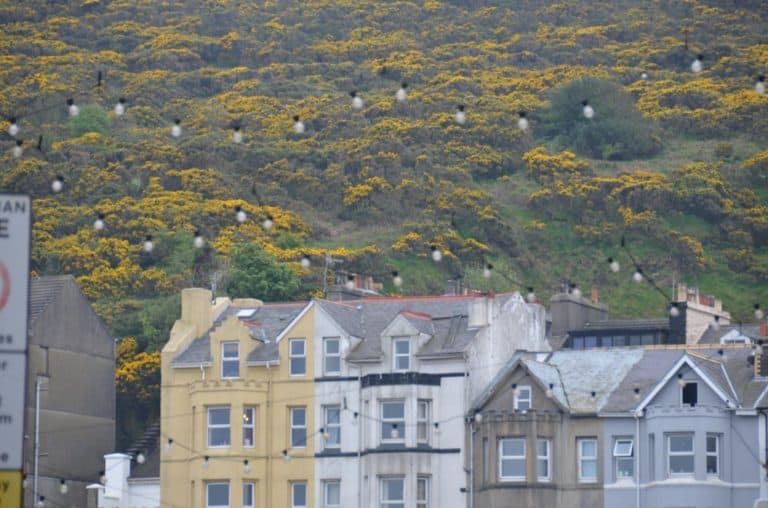 [ May, 2014 ] Isle of Man, off England is a small island, but there are many things that touirsts can enjoy.
One of them is railways.
The historical railways are being operated and running around the island.
We tried Manx Electric Railway first.
This one links Douglas, the capital of the island and Ramsey in the north.
The length is 17 miles and that is the longest in the UK as the narrow gauge vintage railway apparently.
They started running in 1893 and the old trams from that time to 1906 are used.
I do not know in which year our tram was made, but the wooden interior was maintained very well.
We went only up to Laxey, a town about a half way, but the slow movement made me sleepy.
By the way, this railway seemed to be used in the islanders' everyday life and we could use one day transport ticket called Island Explorer (16 pounds) for the ride.
The good timetable including this train and buses can be obtained at many places and everybody seemed to have one.
When we asked one person at a bus stop for some information on a bus route, she took out this timetable from her handbag.