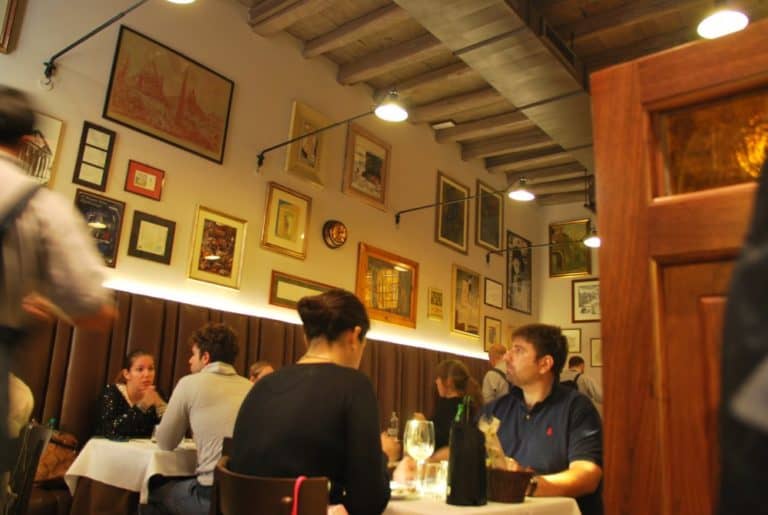 [ Nov.2013 ] Regarding #restaurants in #Rome, we went to the ones in the list made by our friends who used to live in Rome.
For the lunch that day, we went to the one called Armando al Pantheon.
We could see that this was near the Pantheon, bur could not see it in our map, so asked a taxi driver, which was a big mistake.
He sent us long way away and in the end, we found it just next to the Pantheon.
The restaurant was very small, probably only about 30 people can sit and eat.
We did not book, so we had to wait quite long time.
But it was worth it.
My starter was pumkin soup.
Although it said 'soup' it was more like a boiled and seasoned pumpkin.
Some sesame was on top, which added a very nice taste.
The soaked bread was tasty, too.
I took roast duck with prunes and the dessert was Semifreddo with some nuts, both of which was very good and I was satisfied.
From our table we could see the kitchen.
A short tempered chef with a sharp tongue was working hard.