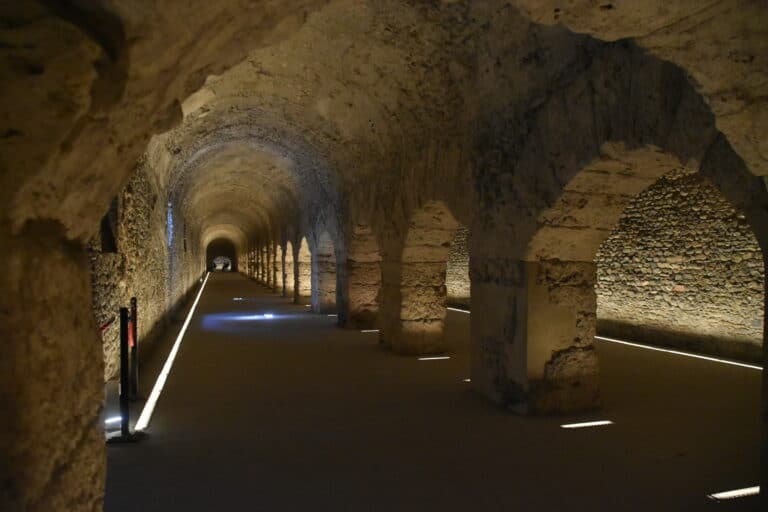 [April 2023] We will continue sightseeing in Aosta in the Valle d'Aosta region, at the north western tip of Italy.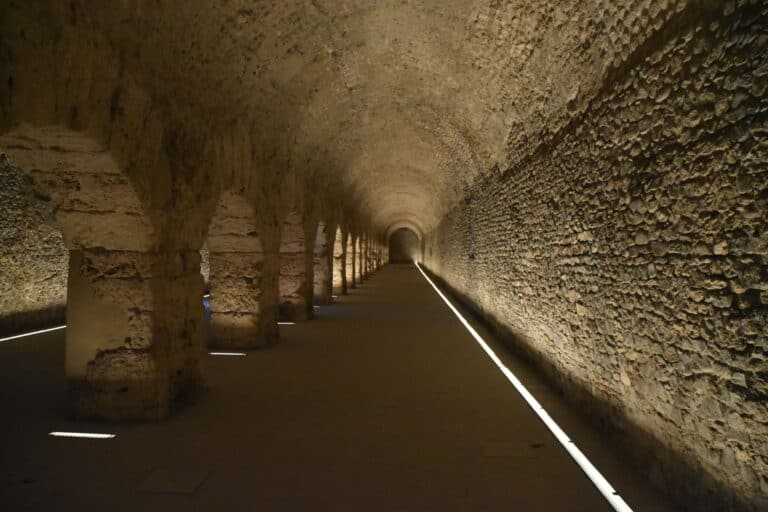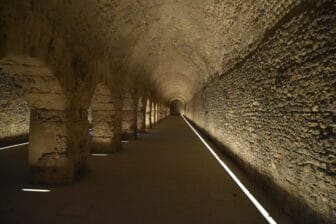 The Roman Forum and Cryptoporticus, which have entrances near the cathedral, were a sight to behold.
Cryptoporticus is a corridor that spreads underground.
When I entered without knowing anything about it, I was surprised at how spacious it was.
The pillars are lined up in rows, which look great.
It is said to date from the time of Emperor Augustus.
It occupies the northern part of the Roman public square (forum), and it is believed that twin temples were built in the area where the cathedral now stands.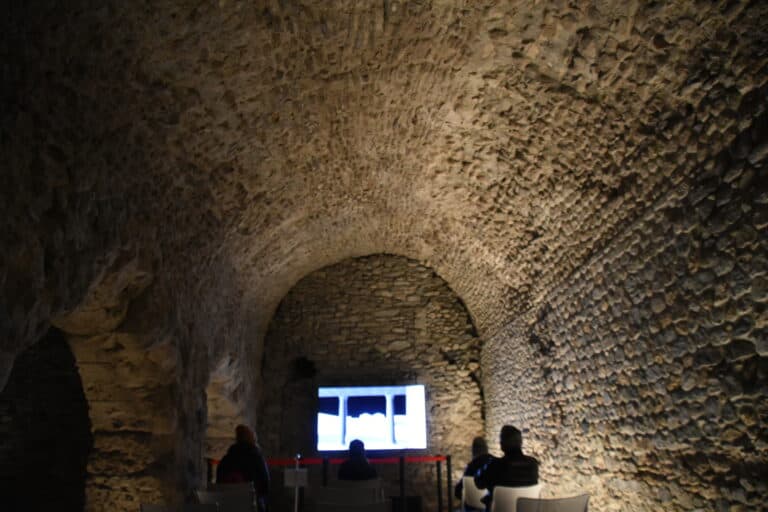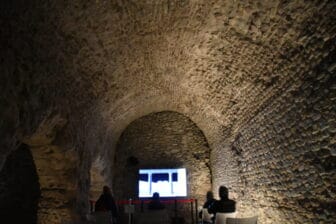 It is thought that it was a passageway that connected the sacred area with the residences of noble people.
At the very back, a CG video was playing that recreated the situation at that time, but unfortunately, the explanation was in French.
They seemed to alternate between French, Italian, and English, and my husband said that someone there was telling that if they were unlucky, they would have to wait an hour to hear the explanation in your preferable language.
After all, since it is close to France, French is widely used.
Apparently there is a tunnel that passes under Monte Bianco (Mont Blanc), and most of the tourists are French.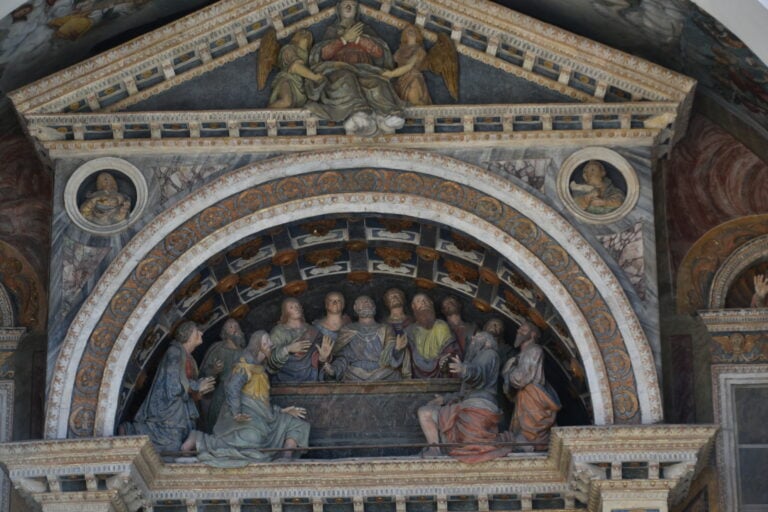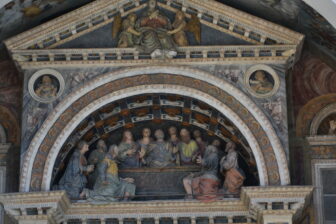 We didn't have time to wait, so we just watched the screen for a while and gave up.
Anyway, I'm impressed by the scale of this place the ancient Romans built.
We also took a look at the nearby cathedral.
It is said that the church has a history dating back to the 4th century, but various additions have been made in each era since then, resulting in its current appearance.
I was more drawn to the decorations on the front than the inside.
The coloured relief of the Last Supper is eye-catching, and the surrounding area is also colourful.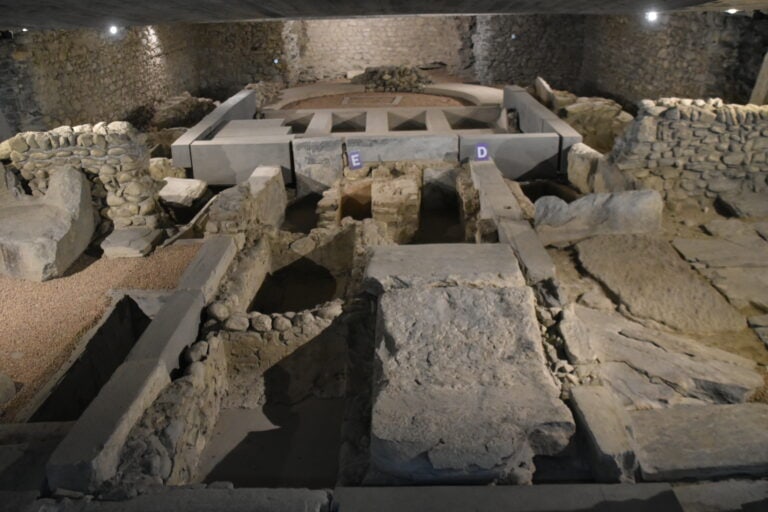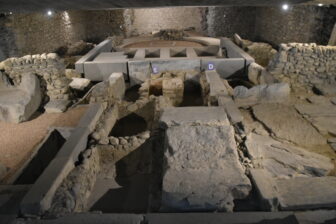 Our last stop on our tour of Aosta was the ruins of a 5th century tomb.
A relatively recent investigation revealed that the first Bishop of Aosta is buried here.
But this place is nothing more than a ruin.
For those of us with no knowledge of archaeology, it wasn't all that interesting.
After completing the sightseeing and having a light lunch, our short trip to Valle d'Aosta came to an end.