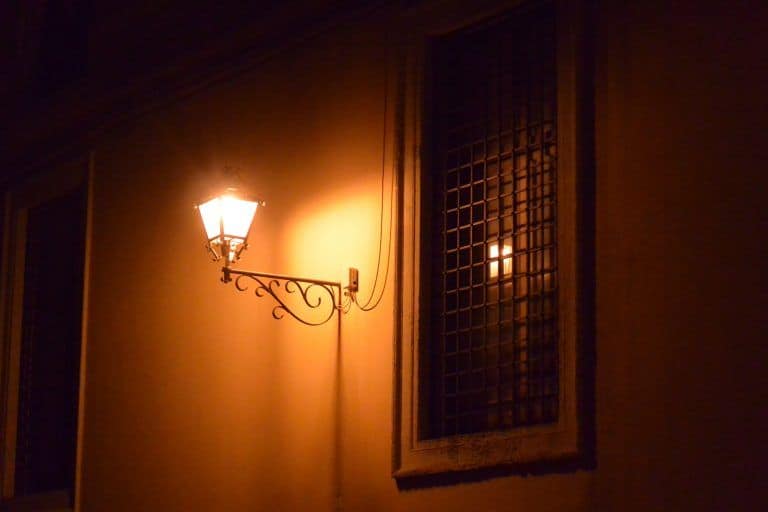 [ Oct.2017 ] That night, we went to Nardo, an old town which is about 17 km south of Porto Cesareo where we stayed in Salento region in Apulia in south Italy.
I thought there are only fishing villages and resorts for holiday makers around here, but in fact, there are some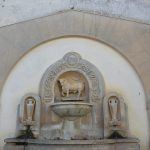 historical places, too, which was delightful for me.
Nardo is really an ancient town, people have found coins there from the 4th century BC.
According to the legend, a bull pawed the ground and the water flew out from there and people made a town on that spot.
There is a fountain to symbolize it.
But in fact, this story was said to have been made up by Spanish rulers in the 15th century when this area was under the Kingdom of Aragon where bulls were very important.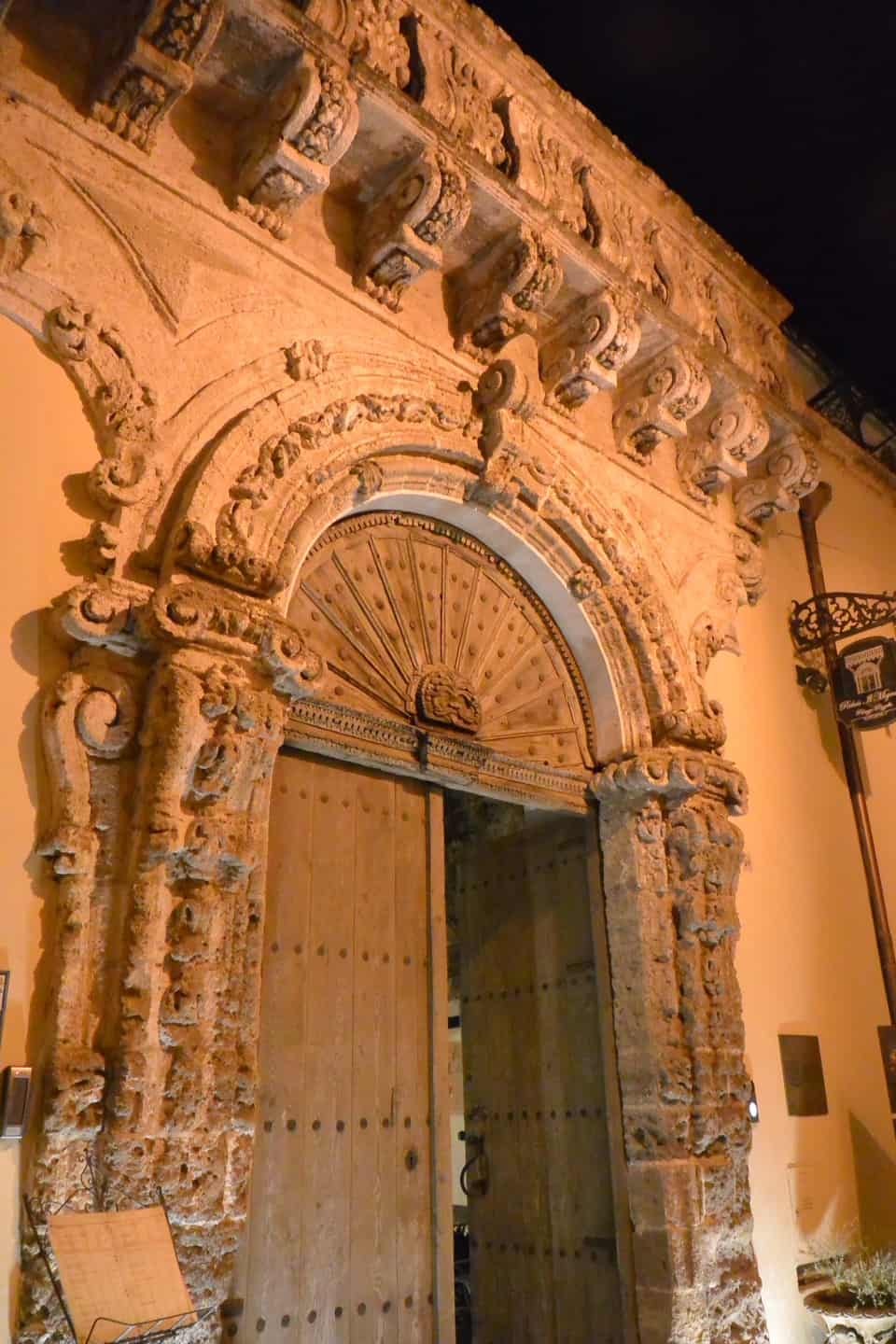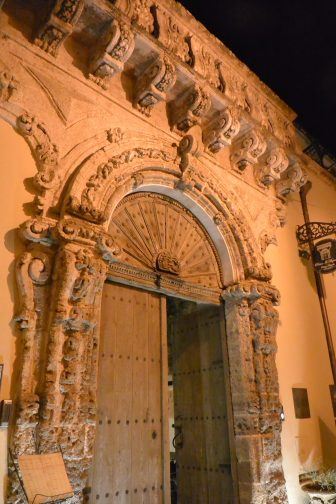 We visited this town at night when all the attractions were closed, so we just walked from north west of the town where the Cathedral was, to the south east where the castle was located.
The atmosphere was very nice and very south Italian and I liked it, so we decided to come back here on the next day.
By the way, when we were travelling to this town, we had a horrible experience.
My husband was driving a hired car and suddenly an oncoming car changed the lane and momentarily stood just in front of us and then moved back to the correct lane.
What kind of barbarity is that!
Our relative who was with us said that probably that was a warning to our car which was driving with the head light fully open.
According to him, although there is not much traffic in this countryside, he has had many dangerous experiences.
Even we, who stayed only a few days, had some bad experiences.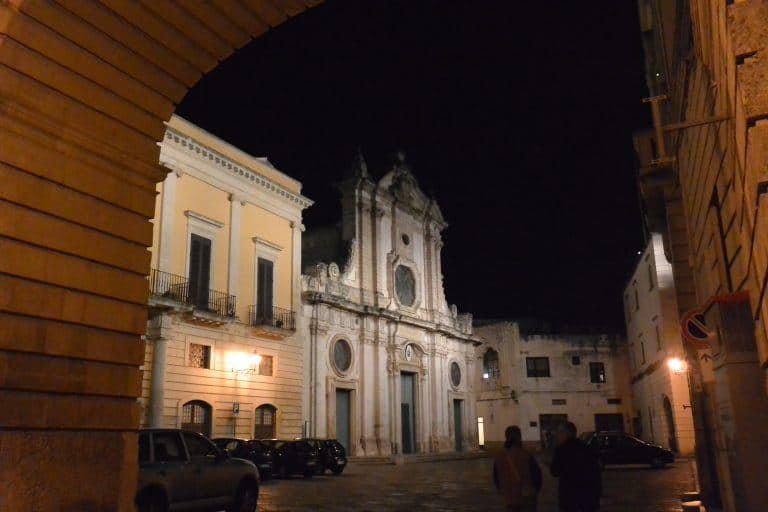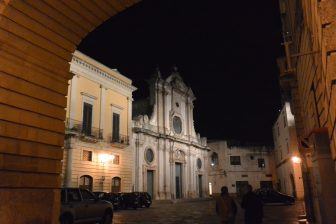 For example, a car driven by an old man came out from a side way without stopping and we had to stop suddenly.
One time we had to avoid a bus which was travelling so fast.
One funnier story which our relative told us was that a woman stopped her car, blocking the street and went out of the car for shopping.
All the following cars had to wait for her to finish her shopping.
Not only driving but in many cultural aspects, the south of Italy seems very different from the north.
According to our relative who is originally from the north told us that one time he was invited to a local family home for Christmas dinner.
To his surprise, the ones at the table to eat were only men and the female family members were concentrating on serving foods and did not sit at the table.
He said that he felt very uncomfortable.