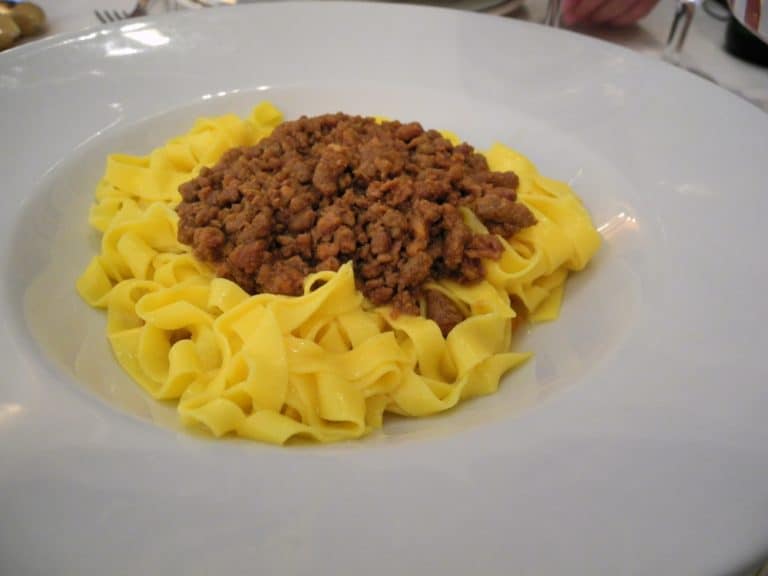 [ June, 2015 ] Because I felt like eating an authentic Bolognese, we went to Bologna, in Italy. 
We searched the internet for a good restaurant with a good reputation and found one called Antica Torattoria della Gigina.
It was away from the centre and in the rather shabby suburbs, so I felt apprehensive at first.
But once we entered, we found it a nicely established restaurant.
It seemed that there were many regulars.
The interior was not exactly stylish, but had an atmosphere that gave an impression that they have been here successfully for a long time.
Apparently, it was founded in 1956.
The main thing is food.
First, we enjoyed various kinds of bread.
As for the starter, we chose their own original set, which was great.
We were told to eat starting from one side of the plate.
The melon was surprisingly sweet.
Then, the Bolognese, shown in this photo.
Here in its home town, Bolognese is eaten with tagliatelle rather than with spaghetti.
As it is translated as 'meat sauce' in Japanese, it had more meat than usual and less tomato.
And it was delicious!
Also, I was surprised at their pannacotta.
It was named "bullion pannacotta" and it was really as heavy as a bullion.
But it tasted so good that I ate it all.