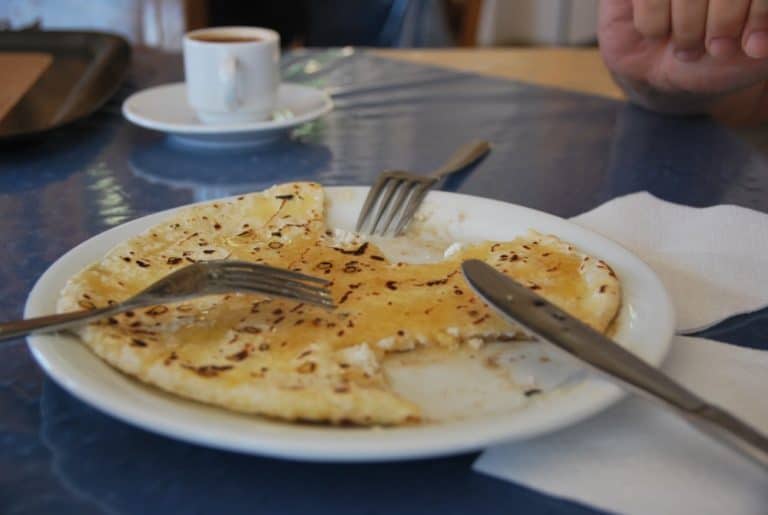 [Aug.2009] In the tour going into the inland of Crete, we had a rest at Askifoe Plateau.
Here we are introduced a simple cake.
It is a kind of crepe with cottage cheese and you put some honey on.
The name was Sfakian Pie.
It was nice.
By the way, our tour guide was a middle aged German woman.
She was crisp and hard.
If you are later by one minute to come to the bus, she would be very angry…well, that is what I felt about her.
She confirmed our stereotypical image of German people.
The guides in Crete were not Cretan people.
I wonder why.