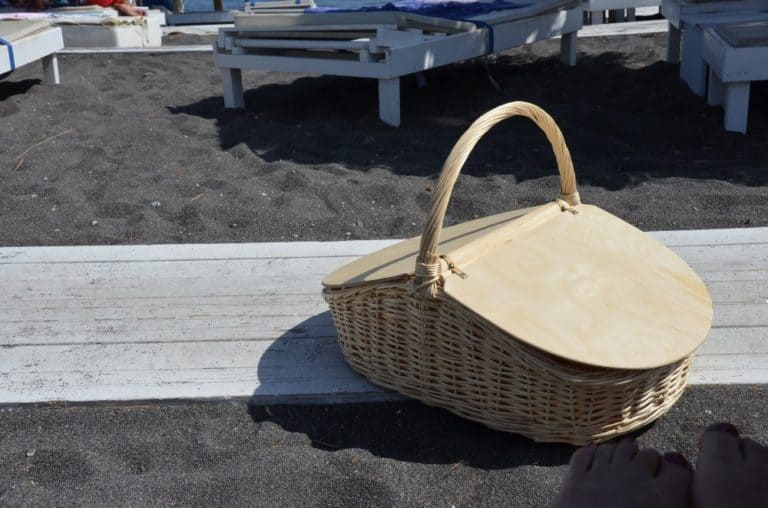 [ Aug.2013 ] In the tour in Santorini, the time on the beach was included.
The beach was called Perivolos with black sand.
Santorini is an island made by the eruption of a volcano, so there are no smooth white sand beaches.
The black sand is really hot, isn't it! It was too hot to walk on.
The organised beach, which cost as much as 20 euros to rent a parasol and deck chairs for one hour, had placed a few bowls with water so that people can put water on their feet.
The sea water was nice and clean, but the seabed was gravel.
Here we were supposed to have our lunch, so we ordered three snacks which were served on the beach and they cost about 40 euros.
Therefore, my impression of this beach is hot and expensive.