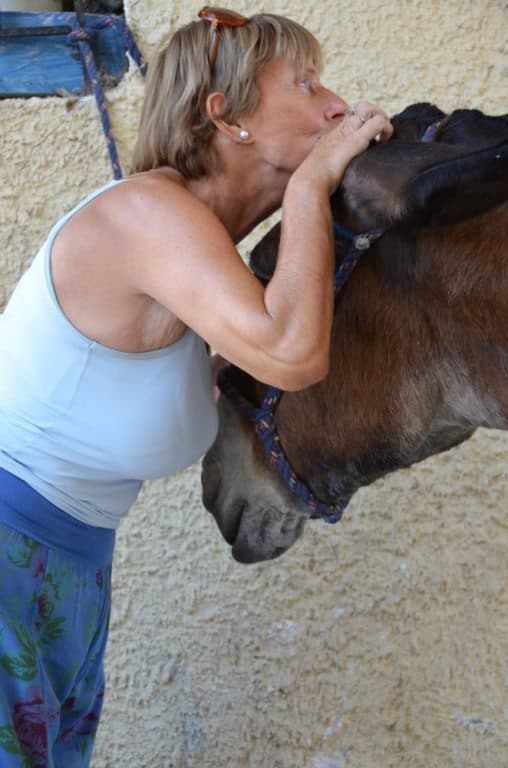 [ Aug.2013 ] Our guide for the first tour in Santorini was a German woman.
But the people who joined the tour were 6 Italians, 2 Russians and me, so she guided in Italian and English.
She had a very strong character.
We could not talk while she was talking.
She decided where we had to stand each place.
But after the half day, we all got friendly to certain extent, and learned her own history.
When she was young, she lived in Florence in Italy and she met a boy there.
They went to live in Stuttgart, but after a while, she lost her boyfriend and her job one after another. So to turn a new leaf, she moved to Santorini and met a Canadian man and got married.
But 15 years ago they divorced.
She has been living in Greece for 31 years.
Now she lives in Athens most of the time, and in summer she comes to work in Santorini.
Everyone has their life story, but I was impressed that hers is particularly dramatic and international.