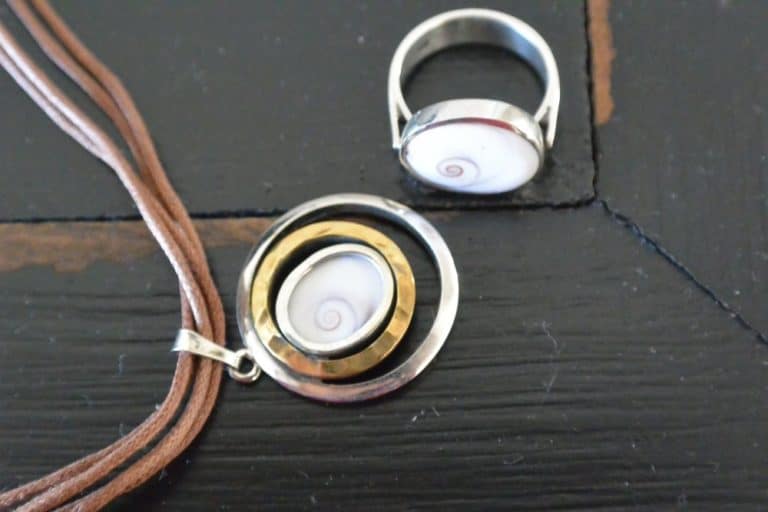 [ Aug.
2013 ] This is a photo of " Eye of Naxos ".
The tour guide had a pendant and earrings and they were on my mind during the tour.
They were sold a lot in the town of Hora in Naxos.
The ones I bought are not as big as hers, but still they are pretty, aren't they.
This is the operculum – a lid of spiral shell.
Long time ago, when I went to Corsica in France, I saw very similar things and I seem to remember they were called "Tears of Lucy".
The horned turban which we eat in Japan has got a bigger operculum.
It may make an interesting accessory.