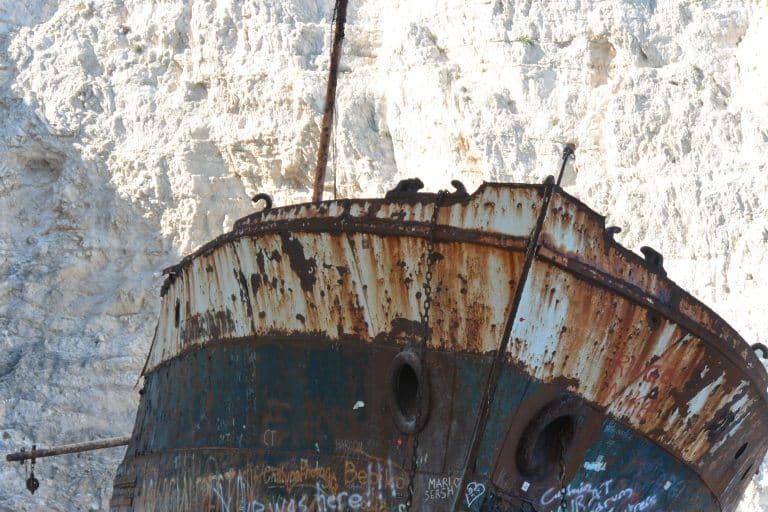 [ Sept.2017 ] On the last day of our holiday on Zakynthos Island in Greece, we joined the morning tour to Shipwreck Beach.
I had a strong impression on this beach when we went to see it from the cliff a few days earlier, so I wanted to swim there.
Fortunately the hotel allowed us to extend the check out time from noon to 5 pm free of charge.
The boat of the tour was called Spartakos with about 50 people on board.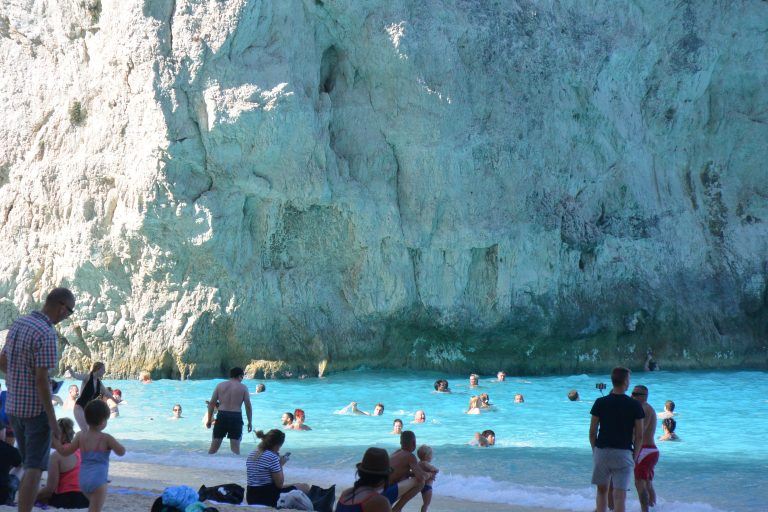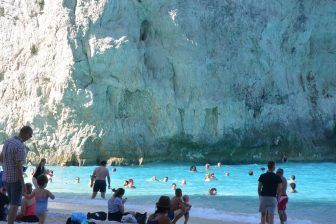 It went straight to the Shipwreck Beach, which took about one hour.
The boat was crowded but so was the beach, too.
The tourist boats arrived one after another and they let the people go onshore and some were already collecting people.
We had about one hour free time.
When we arrived, the sun was shining only on a small part of the beach and most of it was in the shade and it was cold there.
And the people were crowded at the sunny part.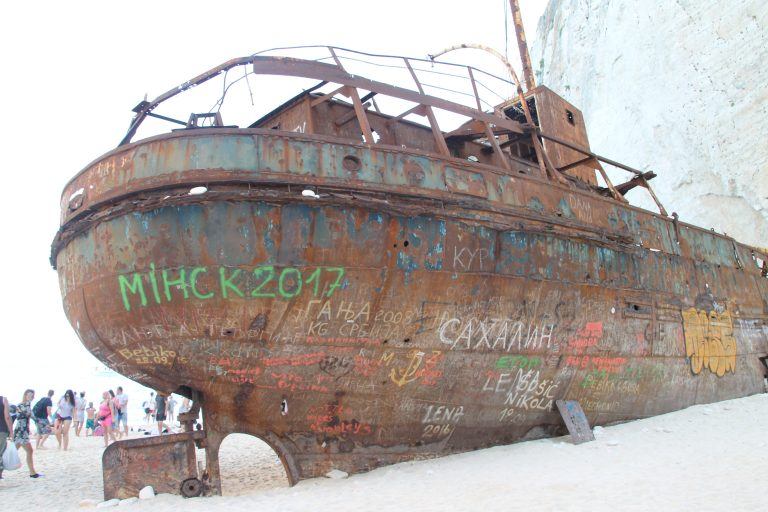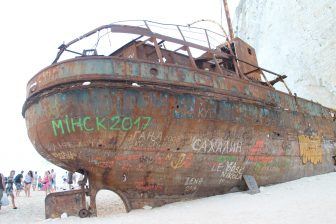 The colour of the sea under the sun was dazzling, but it was different from the colour we saw from the top of the cliff and it was more like the fluorescent colour we saw in Varadero in Cuba a long time ago.
Some people were in the sea and they looked like they were enjoying themselves, but when I touched the water, it was icy cold.
Our purpose to have joined this tour was to swim in this unexceptionally beautiful sea, but we had to give it up.
Maybe in the afternoon, more spaces would be under the sun and people would spread all over the beach and the water might be warmer.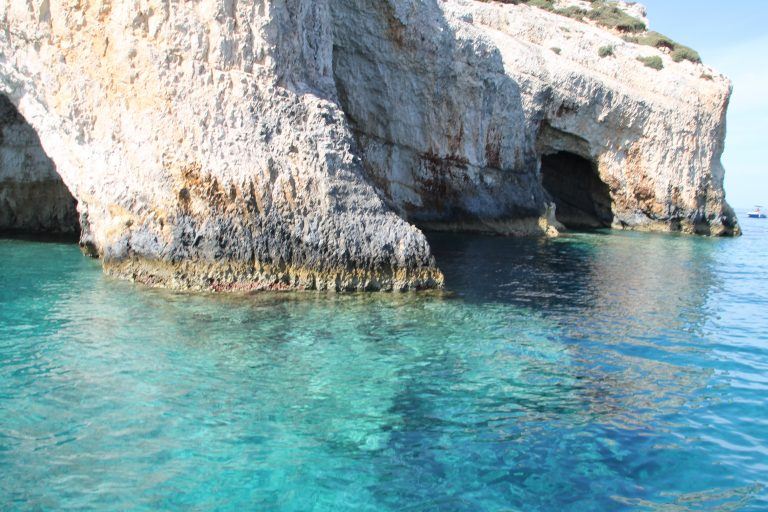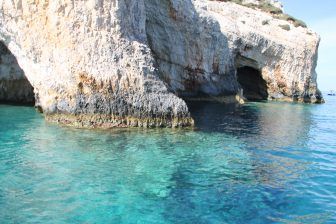 The wrecked ship washed ashore was decayed, rusty and covered in graffiti.
After leaving the beach, our boat Spartakos went to the area of the Blue Cave where we had visited a few days earlier and we had the swimming time again.
My husband jumped in, but this time I did not, because many of the tourists from our crowded boat jumped in playfully one after another, which made me feel nervous.
And this boat was too large to get into any of the caves, so I thought it was really a good thing that we had joined the earlier tour to see the inside the cave.
Then, we came back to Zakynthos Town.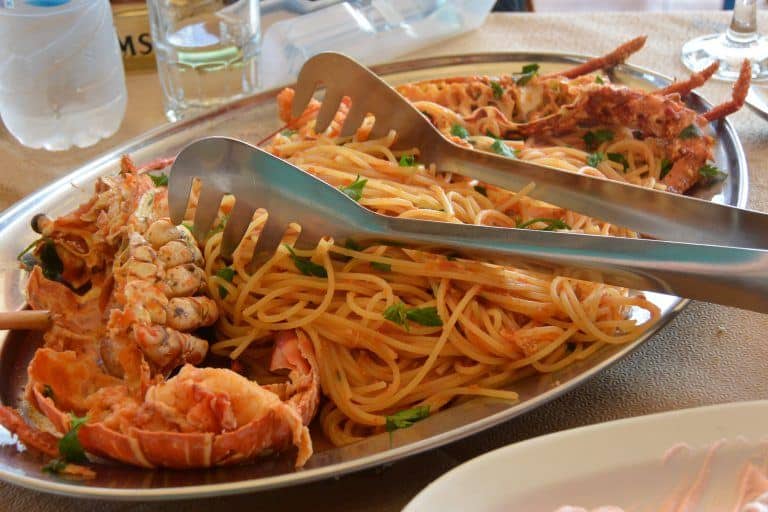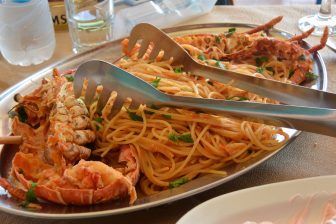 We did not go back to the hotel straight away, but went to a seafood restaurant we had looked up on the internet.
The name of the restaurant was Spartakos, too.
We took the lobster spaghetti which was very nice and tasty with my favourite thin pastas, though the sauce could be a bit more juicy.
So I realised that there are some good seafood restaurants in Zakynthos, too.
We had a cup of Greek coffee here first time in this holiday.