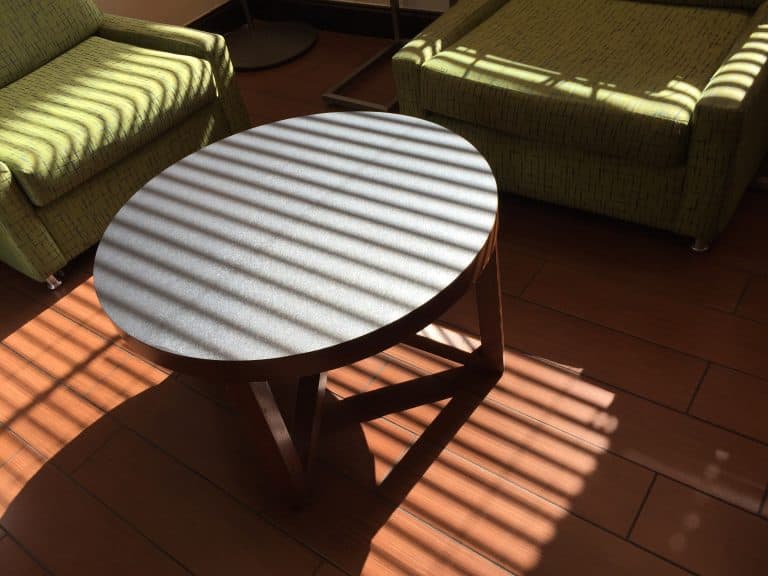 [ Oct.2016 ] We stayed in three hotels in the US this time.
The first one was the Courtyard Marriott Downtown in Boston and the second was the Holiday Inn Express in New York and the last one was the Charlesmark back in Boston.
We usually book hotels and flights together, but this time we booked them separately, because we wanted to use up the mileage of Virgin Atlantic Airways.
So we booked the flights very early, but left hotel bookings until late because we thought that those are the big cities and there should be many hotels available.
Maybe we should have booked hotels early, too, because when we looked at the websites, we were shocked to see how expensive they were.
I cannot remember the actual prices, but they were the sort of figures that you could stay in 5 star hotels in Europe.
So I had a certain expectation for the hotels in the US, I mean, with these prices I thought the rooms and services should be very good.
But when we entered the room of the first hotel, we were disappointed to see how small the room was.
Only good thing was the big size of the bed, but otherwise the decoration was too bare, though they might have thought it was the minimalist style and the amenities were the bare minimum.
My husband said "this is an expensive cheap hotel".
No breakfast was included, so we had cappuccino and a muffin at the bar downstairs.
People there were friendly though, especially the barman there was kind, who quickly learnt our faces.
After this experience, I was prepared for the worse in the business hotel in New York, but the room itself was not as bad as I feared.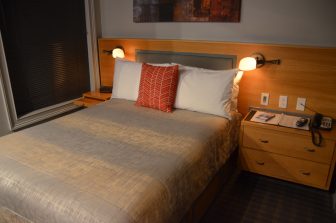 The best of the three was the last one in Boston.
It was located in the convenient place in the area called Back Bay.
When we entered the room, there was a soft classical music was on, which was very nice and relaxing and although the room was very small, it was planned functionally.
The bed was very small, but fortunately we are small, so there were no problems.
I imagine that only one big American could sleep in that bed, though.
Anyway, I told myself that if we come back to the US, we must not forget that the hotels are very expensive in this country.