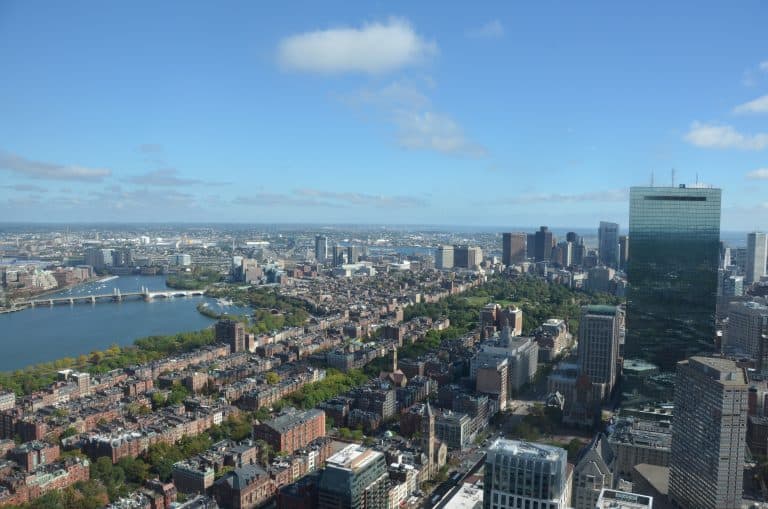 [ Oct.2016 ] On the last day of our stay in the US, we could see Boston in the sun at last.
The power of the sun is great.
I felt like I could understand American English on the day.
The first place we went was the Skywalk Observatory on the 50th floor of the Prudential Shopping Centre.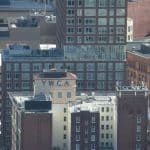 I thought 18 dollars for the ticket was rather expensive, but they provided us the audio guide and we could learn a lot about the city.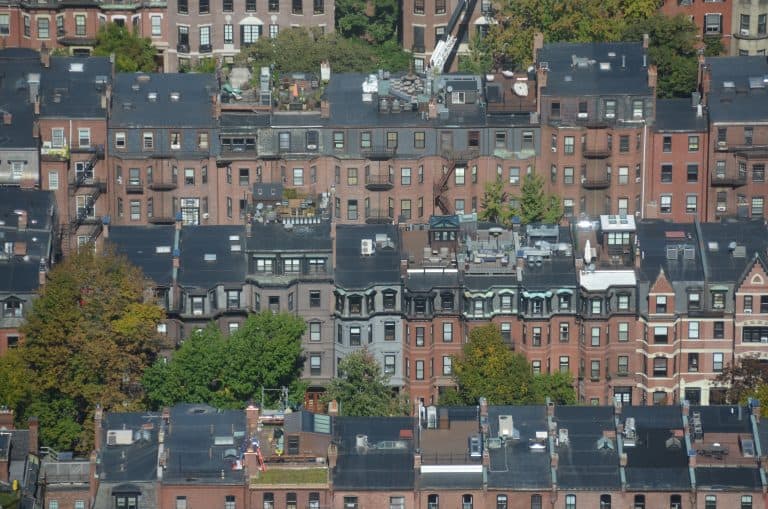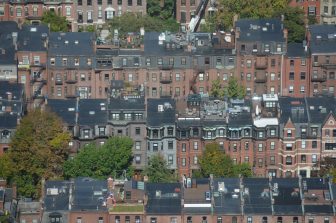 It was too detailed to remember all, though.
The view was fantastic and I could see the YWCA building where I stayed long time ago when I was young.
It was amazing to learn that some of the skyscrapers made of glass which looked very modern was built in the 1970s.
The area here called Back Bay is on reclaimed ground, but the houses looked nice and it seemed the good area to live in.
We learned afterwards from a taxi driver that the most expensive area in Boston is Beacon Hill where the Massachusetts State House is, but the second is this Back Bay.
And the third is South End which used to be a rough area but after redevelopment it became a trendy place.
After coming down to the ground, we went to Trinity Church in Copley Square.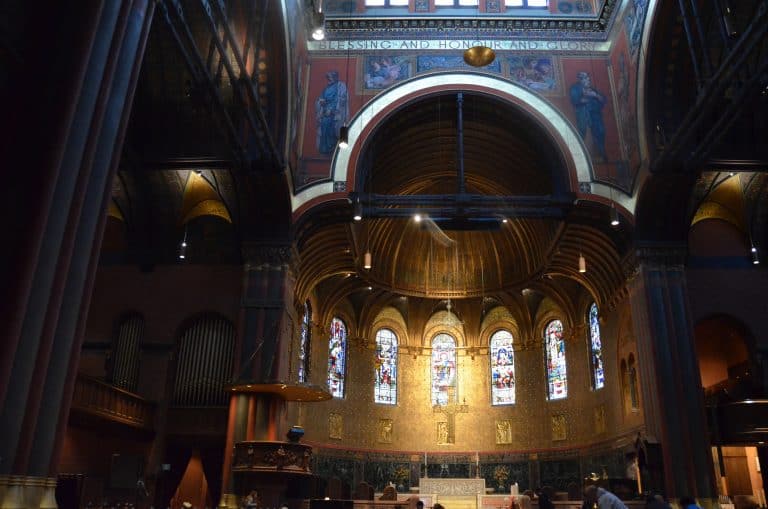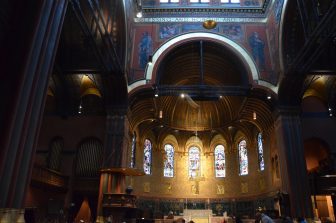 The entrance fee was 7 dollars.
The inside was very dark and dignified.
According to the leaflet we received there, it was founded in 1733 and built by one of the top architects in America called Henry Hobson Richardson and the artist called John La Farge.
It was quite different from the familiar European churches and it reminded me of a synagogue I saw in the past somewhere, maybe in Poland.