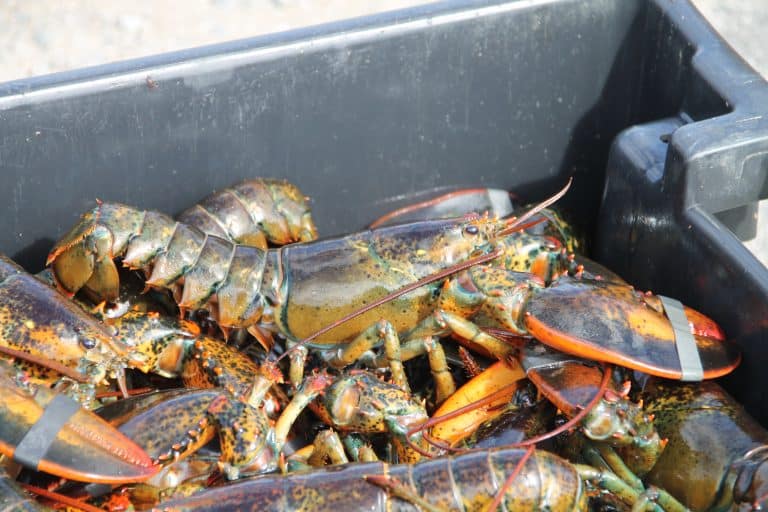 [ Oct.2016 ] We took a one day excursion from Boston, USA to Rockport which is about 64 km north east of Boston.
We went to North Station in Boston by the subway from the station just in front of our hotel.
A very nice member of staff at the station told us how to get the subway tickets.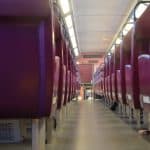 Generally speaking, people in Boston were nice and friendly.
From North Station, we took a local train and it took just more than one hour to get to Rockport.
The trains in this country run slowly.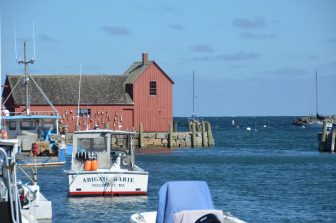 Rockport is situated at the end of Cape Ann peninsula and it is a really lovely town with blue sea and pretty wooden houses.
The reason why we came here was because Fran, our guide on the first day in Boston recommended it.
The holiday season has already finished and some of the shops were closed, but there were attractive shops along the main streets.
When we were walking along the port, we saw that some fishermen were carrying boxes which were full of lobsters.
In fact this town is famous for lobster fishing.
The man who let us take photos told us, pointing "You could eat them just there".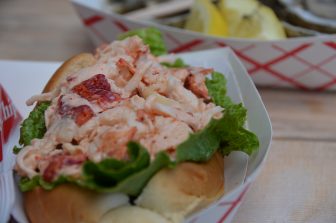 It happened to be the restaurant which I had looked at on the internet beforehand and planned to go called Roy Moore Lobster Co.
So we entered the restaurant from the back door and sat at the table in the yard.
We had their famous Lobster Roll and oysters.
Very nice and fresh!
The local men who were sitting at the table diagonally in front of us were eating probably 8 or 9 boiled lobsters each  by hand.
It was nice to look at those people eating  lobsters which usually very expensive and posh so casually.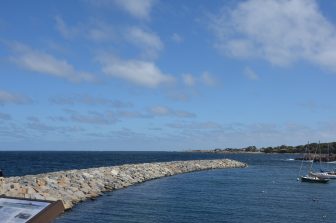 I regret that I did not write down the price of them, but I remember it was really reasonable.
It was very nice sunny day so we enjoyed walking around the town taking many photos after eating.
At one point, we asked a man to take a photo of us and he told us "I have lived everywhere from north to south and west to east, but my wife had never been here, so I took her".
But when he said 'everywhere', it seemed that he meant only within the US.
I had heard that many Americans think that the US is the whole world and I saw that he was one of them.