From Boston in the USA, we went to New York by train.
First, we used Uber to get to the South Station in Boston from the hotel.
We often use Uber at home, but during this holiday in the US, it was very useful, too.
Well, Uber was born in the US, so the service was naturally more advanced here.
The train was Amtrack and for the train tickets, we had booked them online in advance.
Actually I used Amtrack for the same route about 30 years ago, too.
I found the train looked exactly the same as before with silver colour and I found inside the train rather cramped with the low ceiling as before.
The train started smoothly, but during the journey, it jolted a lot, so I could not read my book as I tend to get travel sickness.
From the window we could see marsh land and sometimes lovely basins for yachts, too.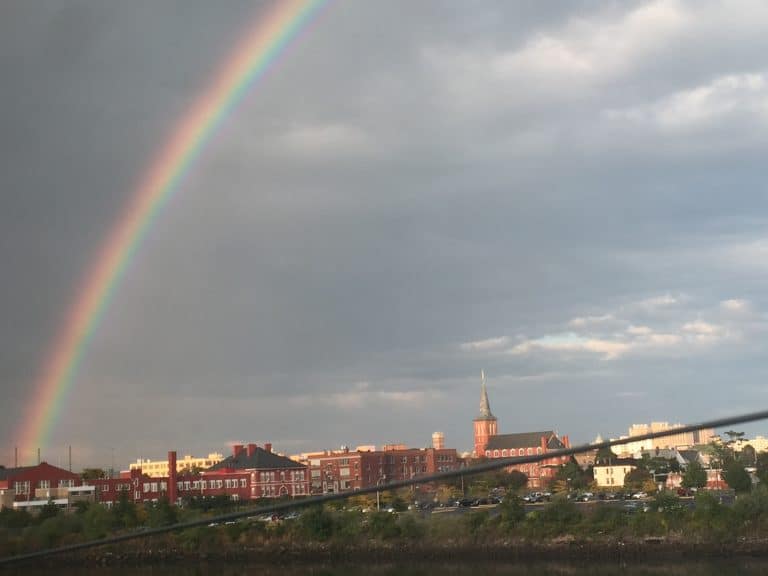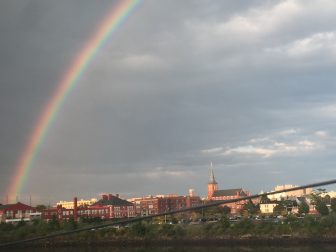 They do not seem to care about the speed at all and it took more than 4 hours for the distance of over 350 km.
By the way, on the way back to Boston, we used the same route and this time, on top of the slowness, there was some troubles on the train itself, so it took more than 5 and a half hours.
The only good thing was that we saw a rainbow from the window.
Anyway, we arrived at Pennsylvania Station in New York at last.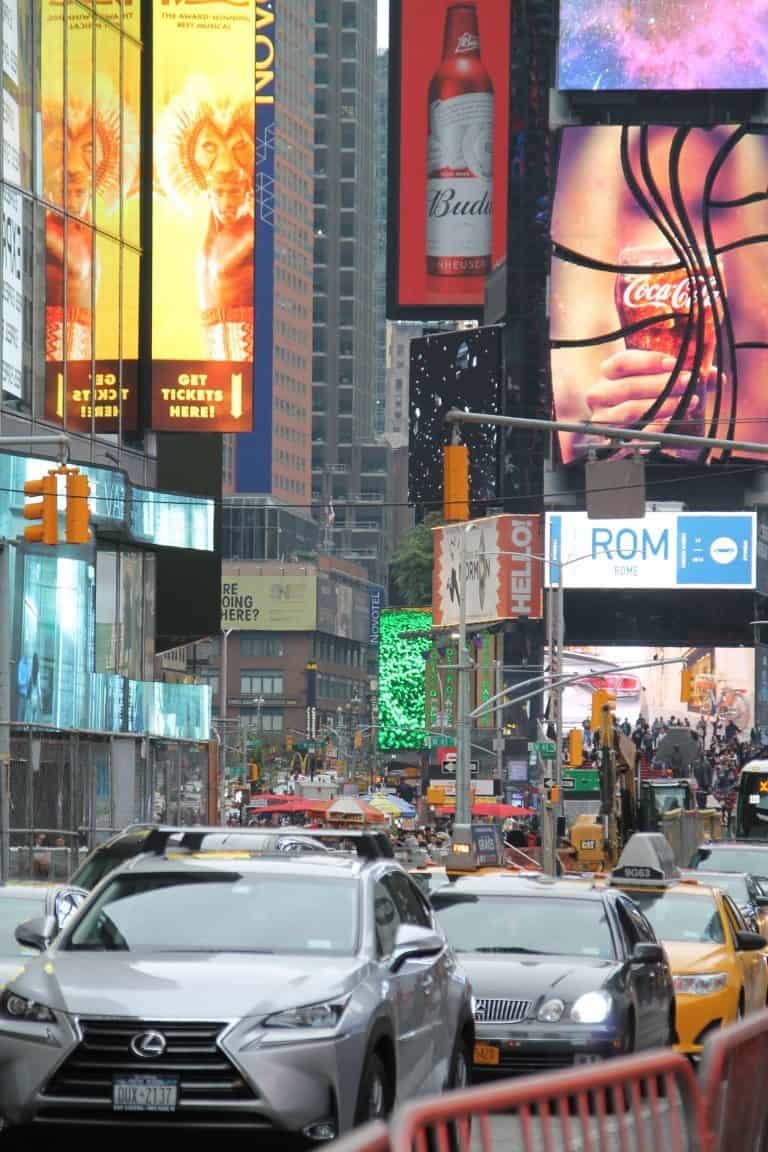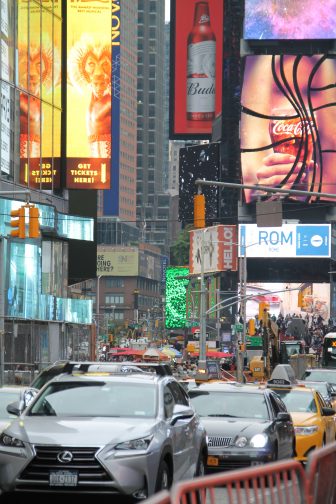 This station is famous but it did not look special and we took some time to get out of it because we got lost a bit.
Then we took one of the iconic yellow cabs to the hotel.
We stayed at the Holiday Inn Express and to my surprise, their check in time was 4 pm.
So we left our luggage and strolled in the city towards Times Square.
Unfortunately the weather was so thickly grey, but those neon signs cheered us up.
[ Oct.2016 ]