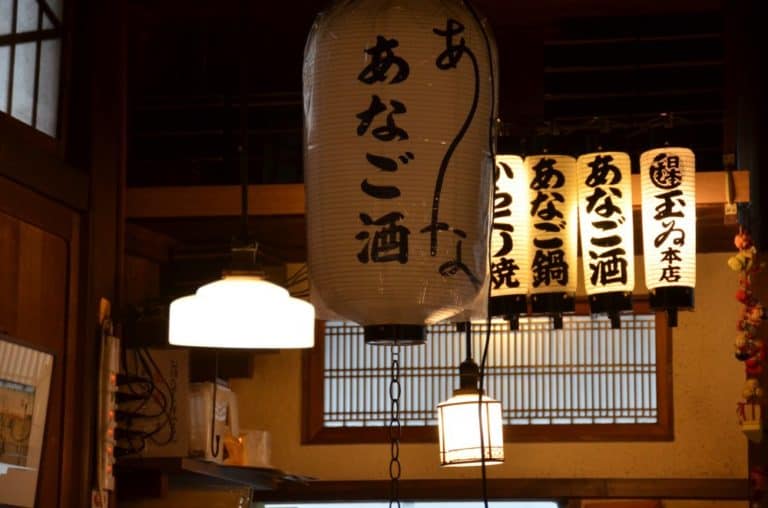 [ Aug.2014 ] A friend of ours took us to a restaurant in Nihonbashi in Tokyo called "Tamai" which is specialised in conger eel dishes.
I had never eaten conger eel apart from the one in the sushi set menu, so I was surprised to hear that there was a speciality restaurant.
It was situated among the tall buildings and not far from an area that they were demolishing an old building.
The restaurant itself was in an old fashioned Japanese house, which was apparently built in 1953 as a liquor shop.
The traditional Japan's atmosphere was very nice, but this restaurant itself was started only in 2005.
It looked like a place of long standing, though.
I was impressed that they cooked the conger eel in many ways and each one was very tasty.
I particularly liked the aromatic bone crackers and sashimi.
After enjoying various single dishes each of which the waiter explained, we finished with their special rice dish.
We all were very satisfied and I recommended this to my family after coming back home.