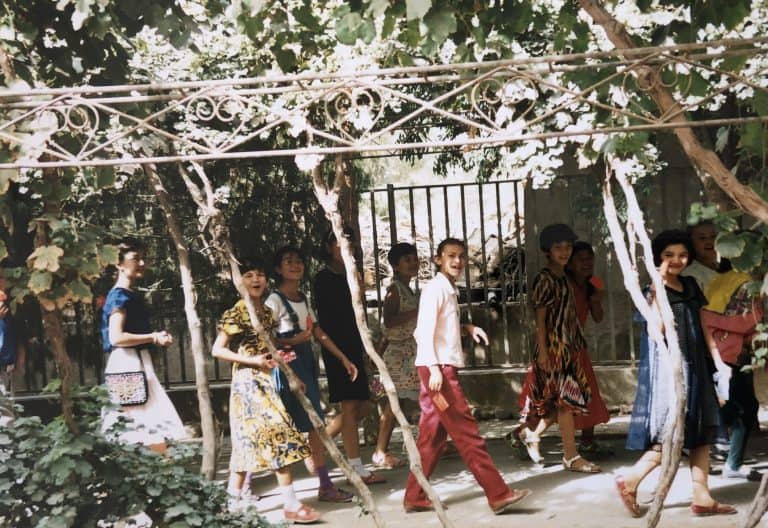 [ Sept.1996 ] Because both of the guidebooks we were using during the travelling in China recommended Turpan enthusiastically, my expectation was high and probably it was too high.
First, we had a hard time to find a hotel.
The first hotel we tried was Traffic Hotel just next to the bus station, but it was not clean, so we decided to look for somewhere else.
There was a minibus calling out to us, so we took that car and went around to hotels: Oasis Hotel (too expensive), Police Hotel (no water),  Liangmao Hotel (bad smell), and finally we settled down in a room in the annex of Turpan Hotel.
It cost as much as 380 yuan ($1=8.28 yuan in those days) per night, which was too expensive but we were too tired by then after the long bus journey.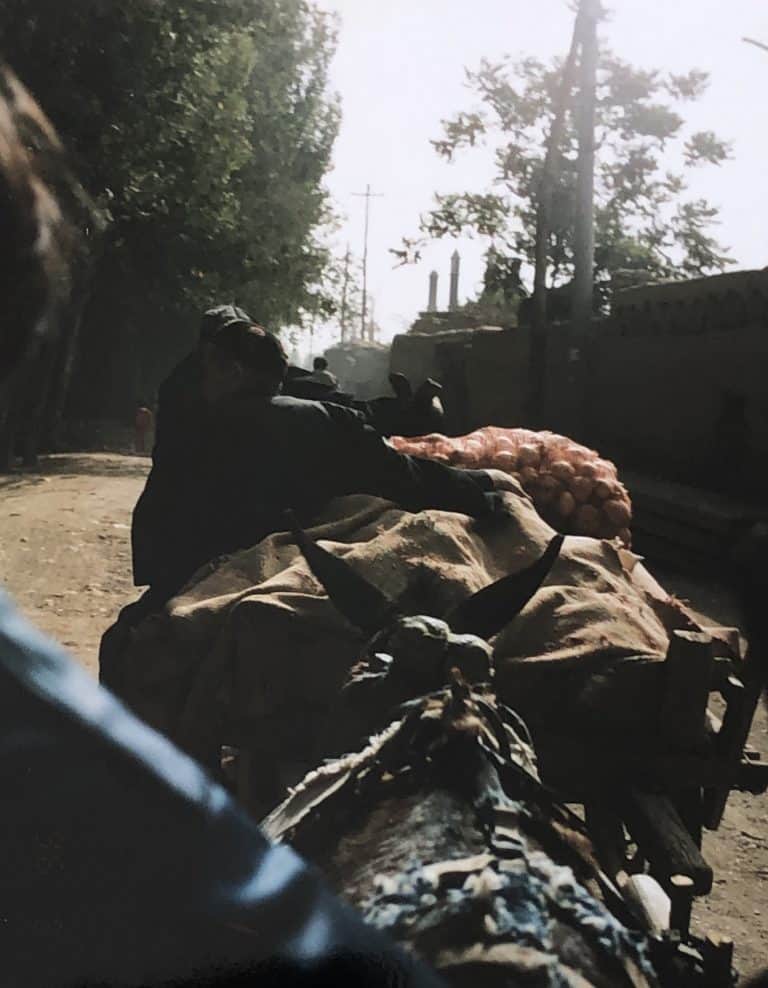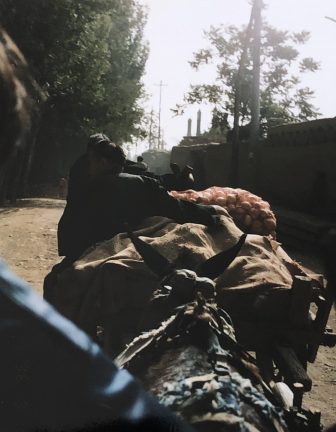 At least it was comfortable.
The driver of the minibus who took us around offered the tour in and around Turpan for 300 yuan two days later and we agreed, though again I thought it was too expensive.
After eating pepper steak and chips at John's Cafe which existed in Turpan, too, I gradually got my energy back.
Next morning, because we got energy back, we decided to look for more reasonably priced hotel.
When we started walking towards Jiaohe Hotel which was listed in the guidebook, a donkey carriage came along with a young Japanese man as a passenger.
We got on it.
Unfortunately, Jiaohe Hotel was not very clean, so again our journey to look for a hotel room started, this time on the carriage.
Riding on it was far from comfortable, but very interesting and we could see interesting scenes, too, such as Uighur old men who were like in some paintings, their houses, quiet streets…
A group of primary students called out to us and we had a bit of communication.
So at first, I enjoyed this journey, but after visiting several hotels, I was getting tired again.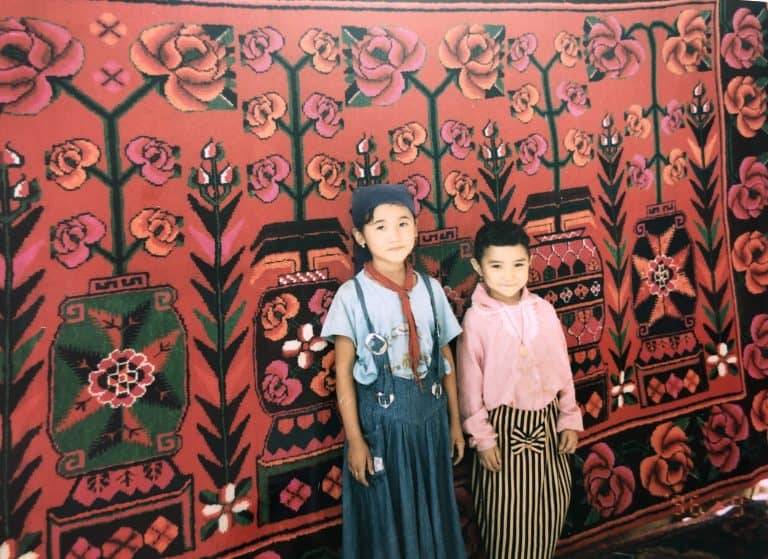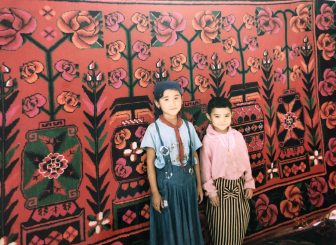 And we got tricked by the clean and tidy reception area of Turpan Hostel.
We agreed to stay in their 120 yuan room but when they took us to the room, we were getting away from the lovely reception area and the room we arrived was like a jail without bathroom.
After we paid 20 yuan to the donkey carriage man, we felt lost in the horrible room.
At least it had the air conditioner.
The toilet I tried later was a squat toilet without paper and the room was very dark, but at least it was not dirty, which I relieved.
Because we did not want to stay in the room, we went out to see the bazaar.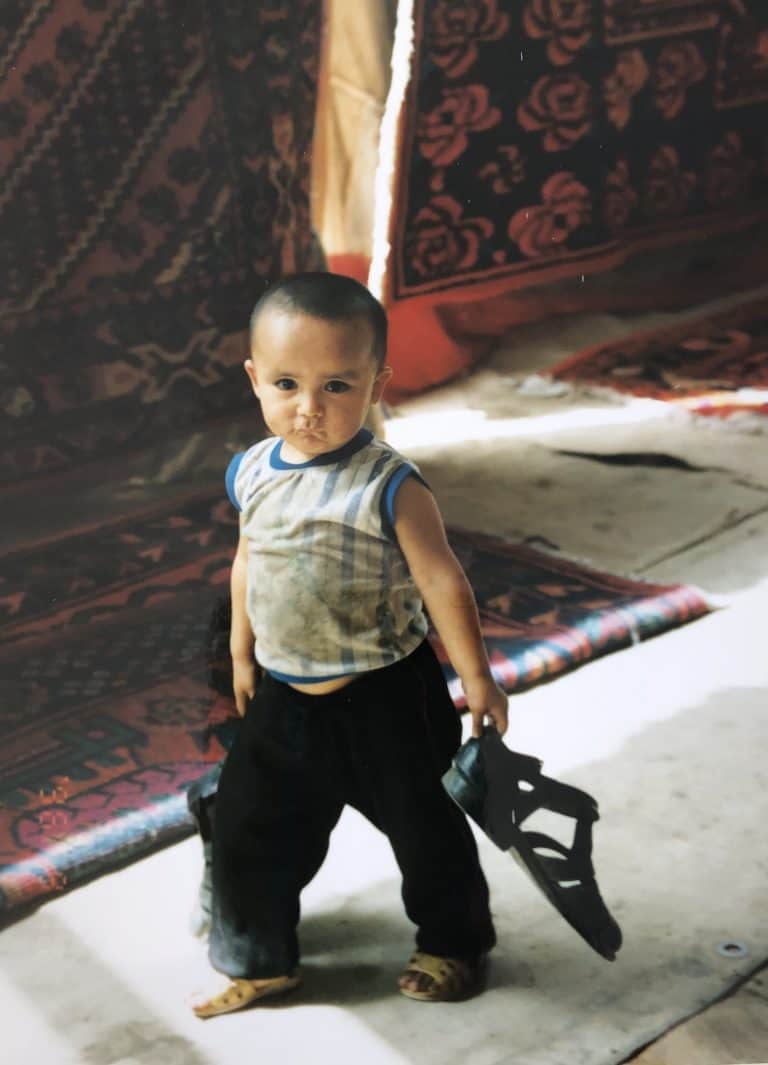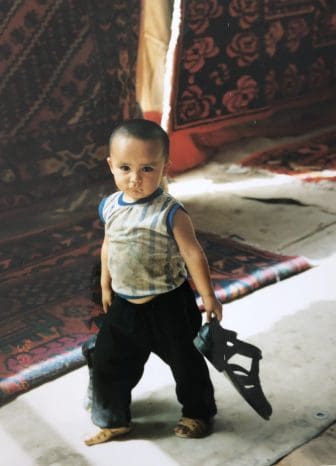 But again I was disappointed.
According to the two guidebooks, the bazaar was the must-see, but it was not so different from the run-down market  in the outskirts of London.
There were a couple of stalls selling Uighur hats, but others were all clothes and shoes for local people.
There was a couple of carpet stalls, but they were too showy for my taste.
So we moved on to the  area to try the famous Shish kebab, but we could not find one and in the end we just had an ordinary Chinese lunch.