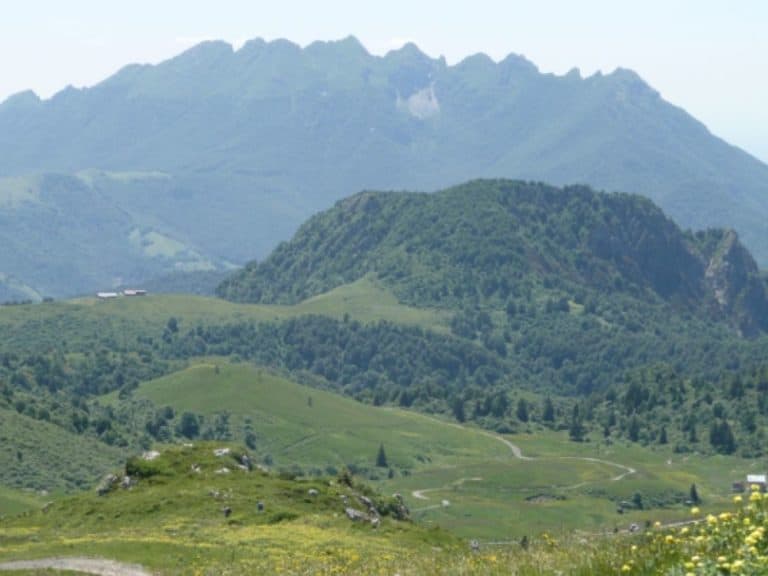 [June, 2011] I went to the Alps from Milan.
I took the rope-way from place called Moggio and arrived at Pian d'Artavaggio.
This is the place you cannot help singing the theme song of 'Heidi' (Japanese animation–famous in Italy,too).
Most of the people around there were serious walkers, but I tried to get to the first hut as well.
Towards end of my walking, I could not breath well and felt dizzy, because I am not Heidi, but after the dizziness has gone, the clearest air of the mountain was wonderful!