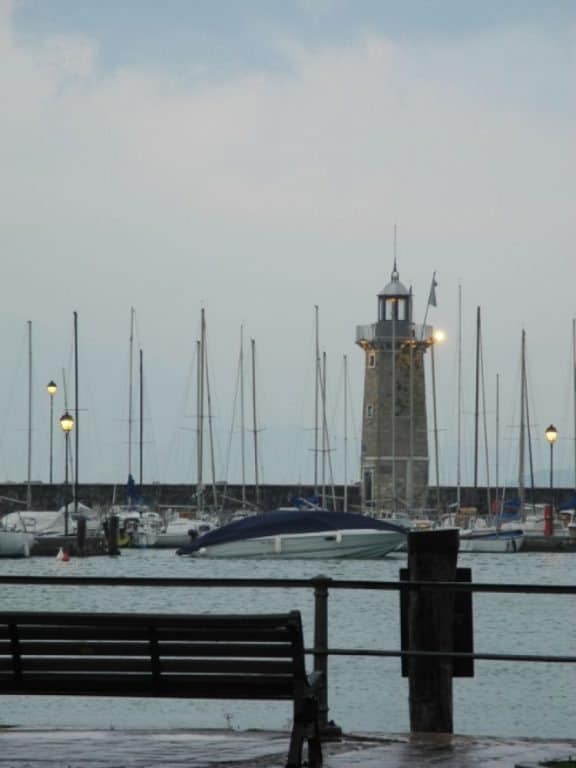 [June, 2011] One Saturday, after 5pm, suddenly we decided to go to Desenzano, a town on the Garda Lake in Italy.
When we arrived, it was not raining, but soon it started and became like a storm in the end.
You can see a lot of holiday makers from German speaking countries here and there is an affluent atmosphere.
It must be very beautiful under the sun.
We have to plan to come back here another time…
On the way back, we saw the beautiful and scary lightning many time.