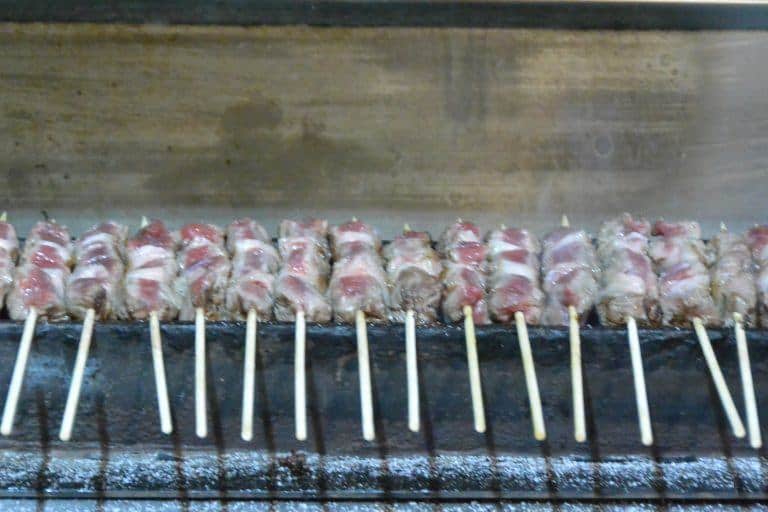 [ Nov.2017 ] The last meal we had in Abruzzo in the middle of Italy was skewered mutton.
As you can see from the photo above, they looked like Japanese yakitori, but they were not chicken, but mutton, the speciality in this region.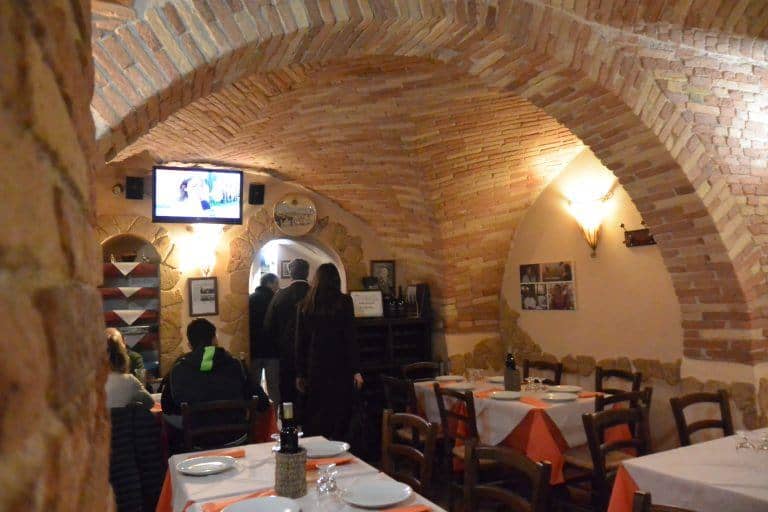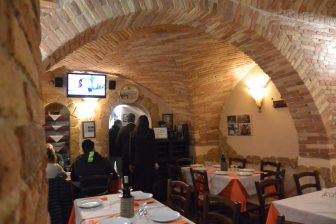 Our friends' family took us to a restaurant called Hosteria Margherita in a town called Pianella.
This is a restaurant specialised in this skewered mutton, called Arrosticini.
On a skewer, the meat and the fat were alternated and it was very good when I ate them together.
It was so good and easy to eat that when I noticed, I had already eaten 8 skewers.
The best eater in our group was our friend who ate 15, though.
It was simple salty taste, so it could be good with beer, but we drank the young red wine from this area.
Before that, for the starter, we had something called Frisa which was similar to Bruschetta.
This is a typical simple dish eaten in Puglia, Apulia, a bit more south of Abruzzo.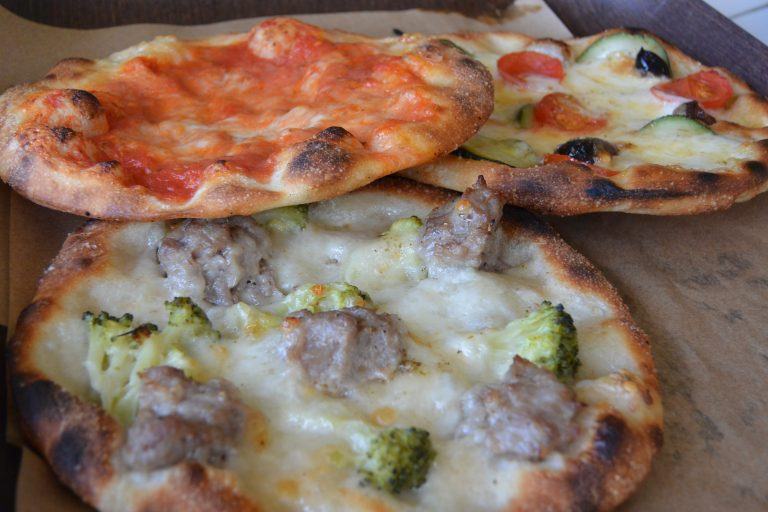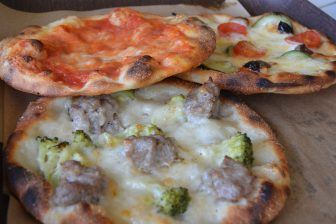 They put some very hard bread in the water to make it softer and rub the tomato and garlic into the bread and then add tomato, rocket salad, oregano and so on on top.
I liked it.
For the lunch on the day, we had pizza.
The restaurant we went was called Trieste in Pescara, the seaside town we stayed.
The special feature of this pizza is its size which is much smaller than ordinary Italian pizza, probably about 15 cm in diameter.
Because they are small, we could taste different ones and it is convenient when you just want a little.
This chain restaurant started in 1950s in Pescara and now they have branches in Wimbledon in London, Dubai, Ho Chi Minh in Vietnam and so on.
Another restaurant I want to mention is Da Enrico in Rome where we went on the way back from Abruzzo.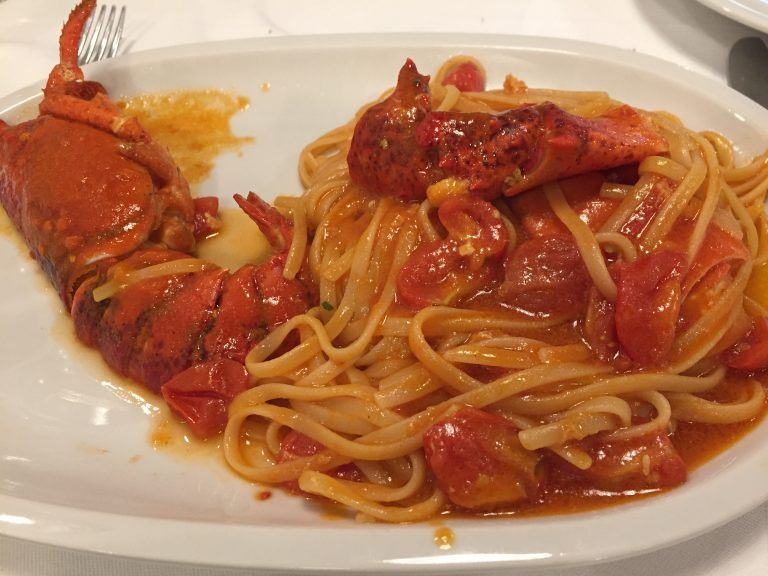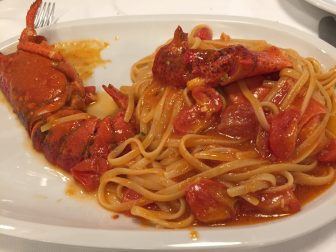 The bus we took from Pescara arrived at Tiburtina station in Rome and we went to this restaurant straight away, which was recommended by our friends in Abruzzo.
When we were entering the restaurant, an old lady was coming out and she said "Are you getting in? This is a good restaurant", which was promising.
They had both meat and fish, but seafood seemed speciality, so we had the mixed seafood starter and the lobster pasta, which was really tasty.
Including a bottle of Falanghina and the lemon sorbet, the bill was €72 (£63, $89), which was very reasonable.