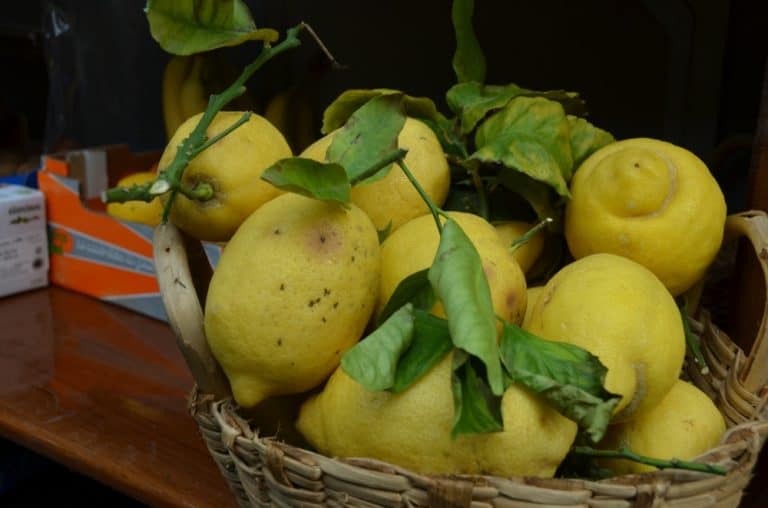 [ Oct.2015 ] The next day, we travelled around the Amalfi Coast on the personal tour, which we had booked beforehand.
Usually we travel haphazardly, but this time our family was with us so we had planned the itinerary very well.
Unfortunately, the weather was not very good. In fact, early in the morning we had stormy weather with thunder and heavy rain, but gradually the rain became lighter. During the tour, it rained on and off.
The driver and the guide came to pick us up and we went to the coast.
One of the first things she explained was about lemons. Around here, lemons are a speciality.
They harvest them three times a year, in March, June and October.
The ones harvested in June are large and their skin is of a high quality and is used for cream and foods.
The ones picked in October are small but juicy.