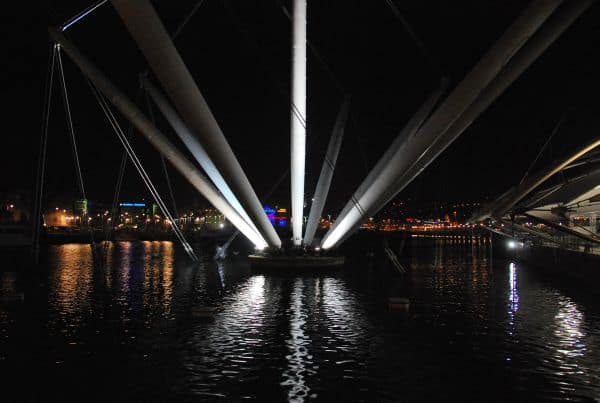 [February, 2012] From the railway station in Genova to the hotel, I took a taxi.
The female driver was very knowledgeable about the city and told me that until 20 years ago, the port and the town was separated.
In 1992 when 500 years since Columbus, who was born here, found American continent, the famous architect, Renzo Piano, who was also born here, redeveloped the port area.
Now the port and the town is linked and the waterfront is very modern.
Next to the aquarium I found a ice skate rink.
I do not know if this is permanent or only for winter.
I like skating so I tried a little bit here, too.
By the way, the female taxi driver in Parma knew a lot of historical things about the town, too.
I cannot generalise from only two examples, but women may choose to become a taxi driver with the love for their own town.