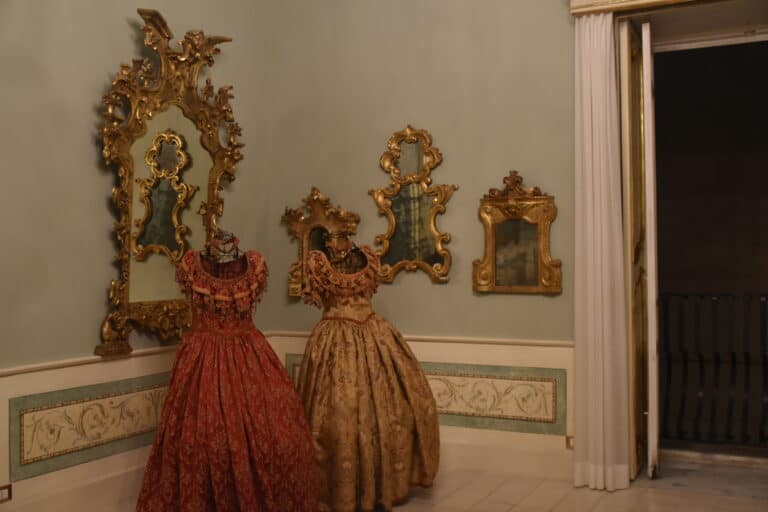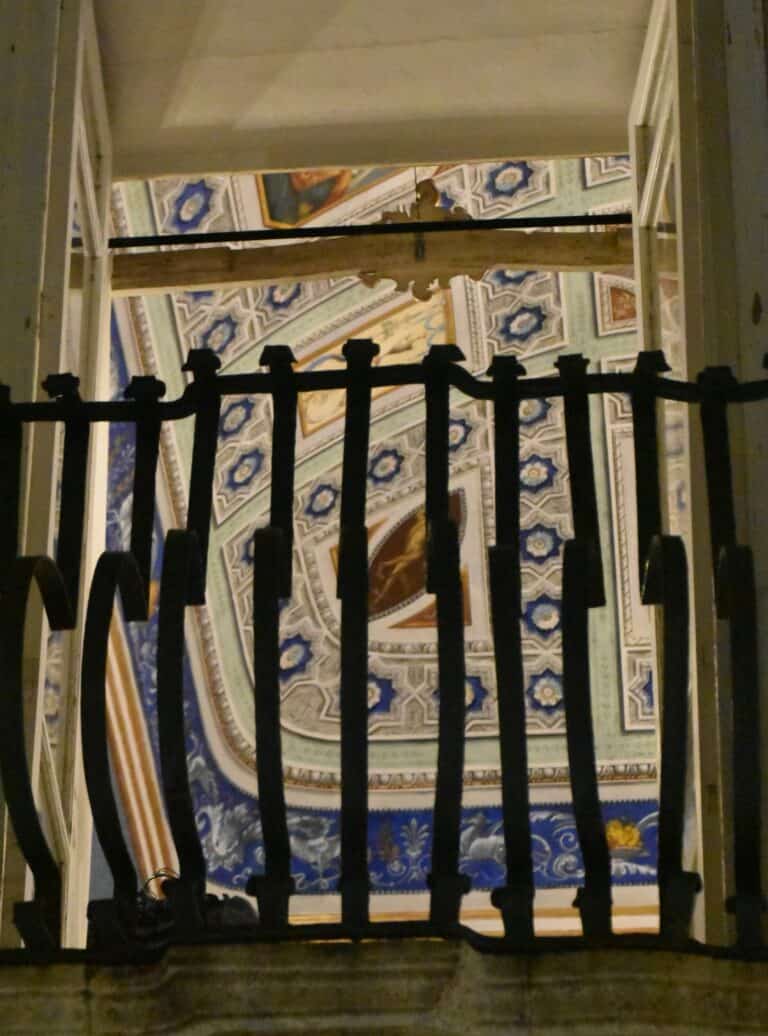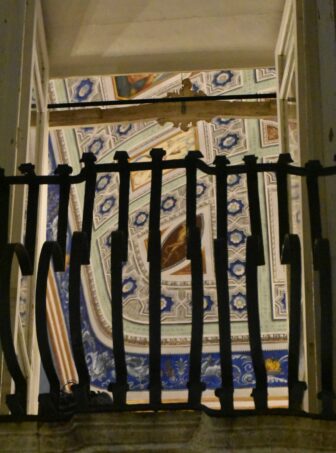 [Sept. 2022] We spent more than two weeks in Syracuse, Sicily, Italy, but now it's finally the last night.
On our usual evening walk, when we came to Piazza Duomo in Ortigia, we found the first floor window of a mansion open and I could see a beautiful ceiling.
And the people there were not residents, but they seemed to be visiting.
The general public seemed to be able to enter.
The mansion we came across is called Palazzo Borgia del Casale.
For €7 per person, one tablet will be lent for each group, and you can listen to the explanation.
Furthermore, it was a nice arrangement that one drink was included.
Not only did the ceiling look amazing as I looked up from downstairs, but the walls and chandeliers were also very palatial.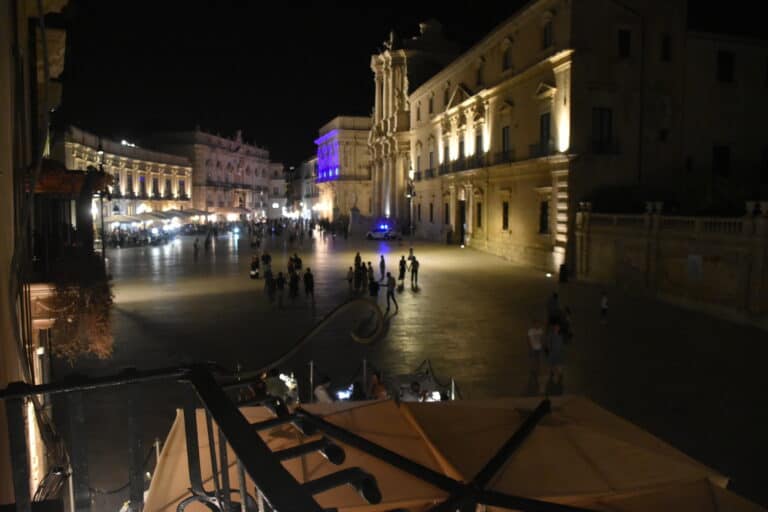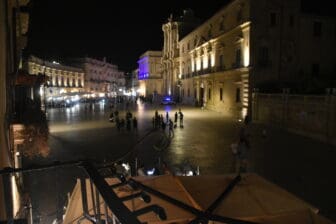 The old dresses were exhibited in rooms.
The location is also good, right in the heart of Ortigia, on the corner of the Piazza Duomo overlooking the cathedral.
The Baron House of Ragusa, which we visited a few days before, also faced their Piazza Duomo, so this location must be a status symbol.
The tablet explains that the nobles of Syracuse, who longed for the social circles of Palermo and Naples, imitated them by building such mansions in the 18th century.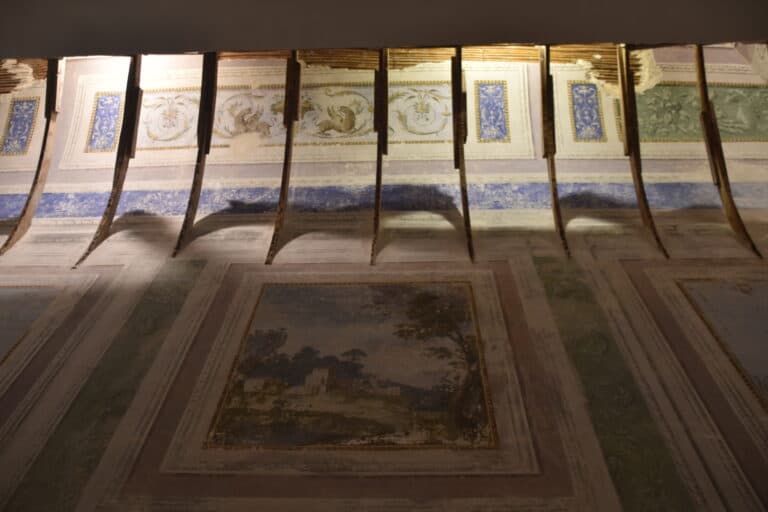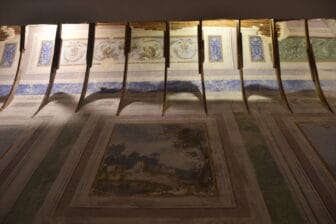 This one was built in 1760 by a nobleman, Giuseppe Maria Borgia, a member of the Casale baronial family.
Baron Casale is said to be descended from the Borgia family, which is world-famous for Cesare Borgia, and the Impellizzeri family, a noble family rooted in the area since ancient times.
The building was originally built by the Aragonese family in Spain at the end of the 14th century and was later renovated.
When I hear stories like this, I am impressed by the intricate history of Europe, but I also remember that in every era there were ordinary people like us, whose names did not remain in the history.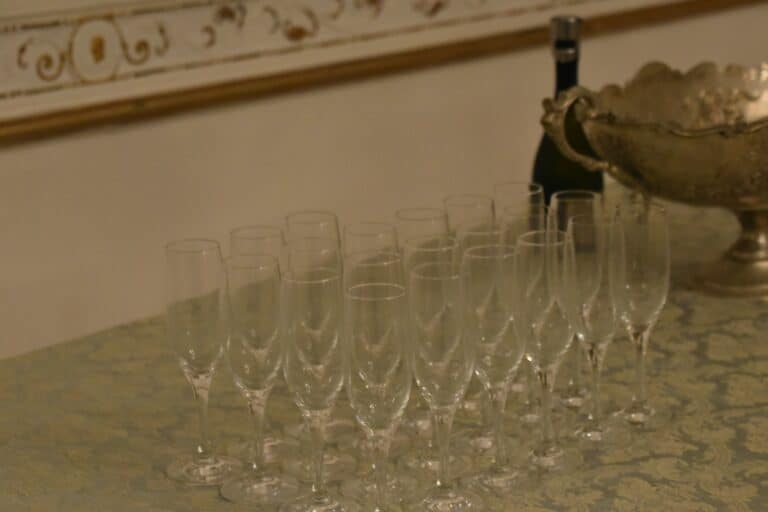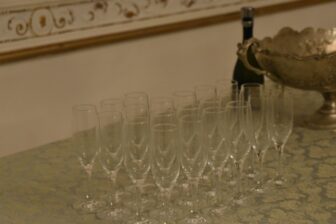 Anyway, giving the visitors a glass of Prosecco was a really good idea.
Walking around the rooms with a glass in hand and looking out the window makes you feel like you've been invited to a mansion party.
It seems that it was recently opened to the public, and in 2009, it was renovated mainly to restore the original colours of the frescoes.
Visiting this mansion gave me a sense of fulfilment even at the final night of this really good holiday.