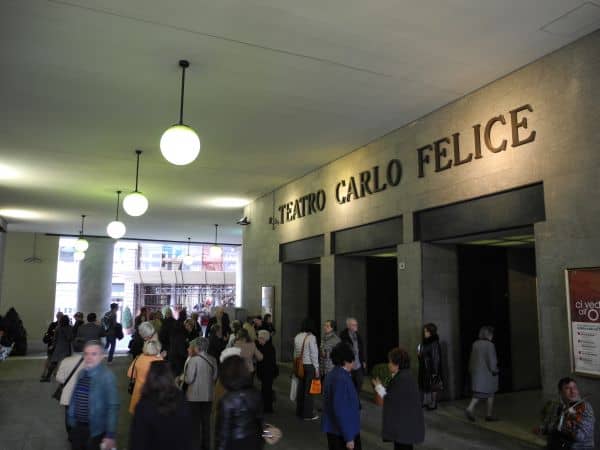 [march 2012] The main purpose for revisiting Genoa was to see the ballet at this theatre.
Last time I found they would show Romeo & Juliet here, but until I bought the programme, I did not know that the dancers were The Kremlin Ballet Theatre.
the production was very well made and the costumes were very nice, too.
And of course the dance was magnificent.
By the way, this theatre opened in 1828 originally, but it was destroyed in the war in 1943.
It reopened in 1991, so the design is very modern.
The wall in the auditorium were designed as if we were outside of some buildings.
At first I thought it was a set as Juliet's balcony, but it was not.
It is always like this apparently.