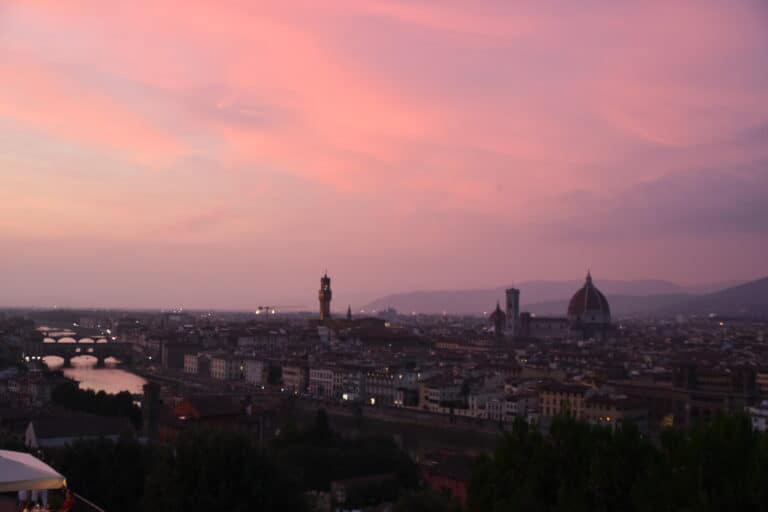 [Sept. 2021] On the second day in Florence, Italy, I was planning to go to Piazzale Michelangelo, which is famous as a scenic spot, and see the sun set.
However, when I drank the pink champagne presented by the hotel and lay down on the bed, I fell asleep and woke up after 6:30.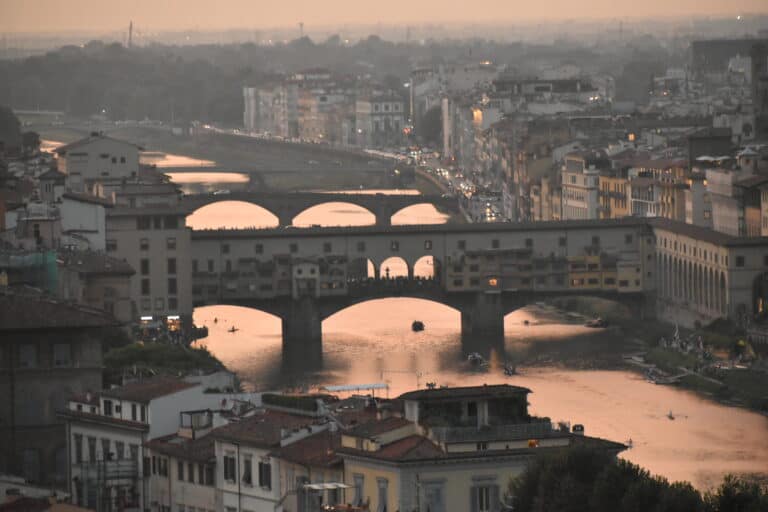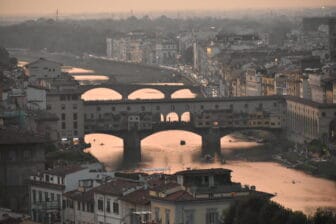 The sunset time on this day was just past 7 o'clock.
When I looked out from the window of our room with a good view, the area was already dyed pink.
We went down in a hurry and asked for a taxi.
Piazzale Michelangelo is located on a hill just off the centre of the old town.
It is the area above the tower of San Niccolo, which was a part of the city wall.
When we arrived and got off the taxi, there were a lot of people along the railing on the edge of the square.
Like Mt. Hakodate, a night view spot, and Corcovado Hill in Rio de Janeiro, we had to wait for our turn to take pictures.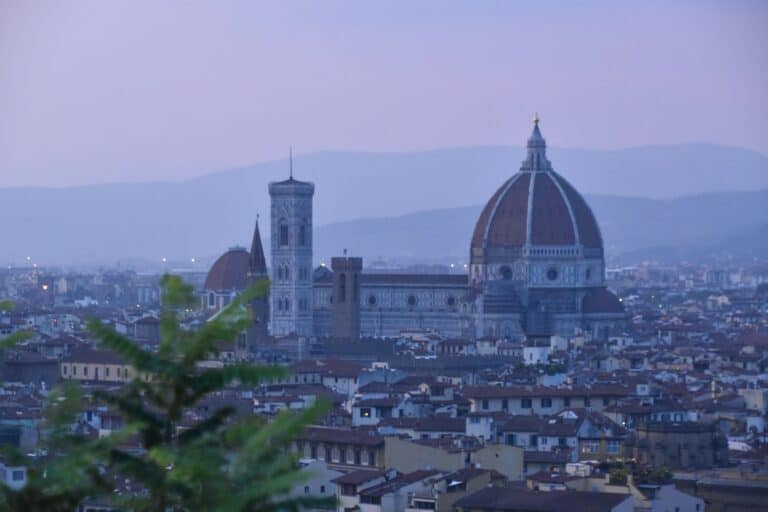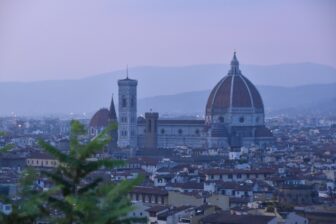 Mostly they were young people there.
That is because it is famous as a romantic place where you can see the setting sun or the night view.
A long time ago, when I came here in the daytime with a friend of mine, I remember a kind old man pointing and telling us about famous places such as Ferragamo's house.
There is a beautiful church called San Miniato al Monte just above Piazzale Michelangelo, and it was also this old man who told us that Carlo Collodi, the author of "Pinocchio", is sleeping in the graveyard there.
I haven't been inside this church, so I would like to that next time.
There were several taxis waiting in the square, so we took a taxi on the way back, too.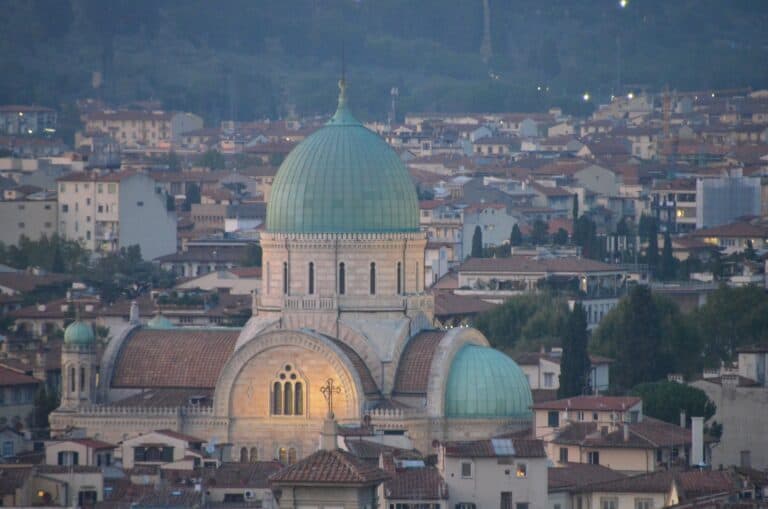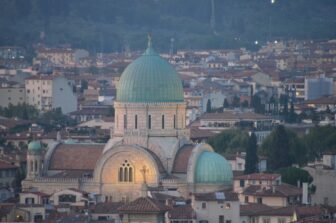 According to my husband's interview with the driver, domestic tourists have returned to Florence, but the situation continues to be difficult as Russians, Americans, Chinese and Japanese who drop money have not arrived yet.
When we talked about wanting to spend about a month in Florence, he said, "If so, October or November is recommended."
February is the coldest month with few tourists, and the temperature is around 7 degrees Celsius, apparently.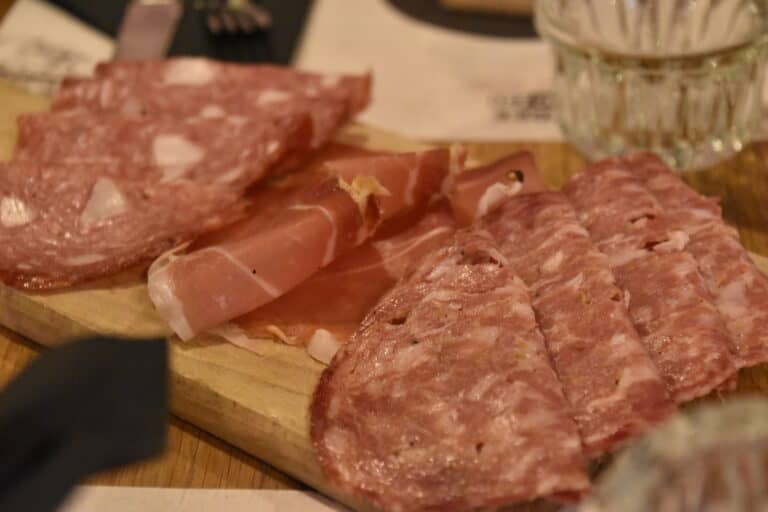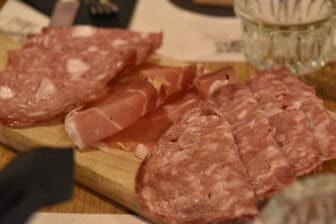 We had him drop off near the Palazzo Vecchio, and we went to via dei Neri, the street where the young people were lined up the day before.
There was queues in front of the shops on this day as well.
Apparently, there were 3 shops of the same type.
We walked in search of a place where we could sit without queuing up, and eventually we entered a small restaurant called Officina on the same street.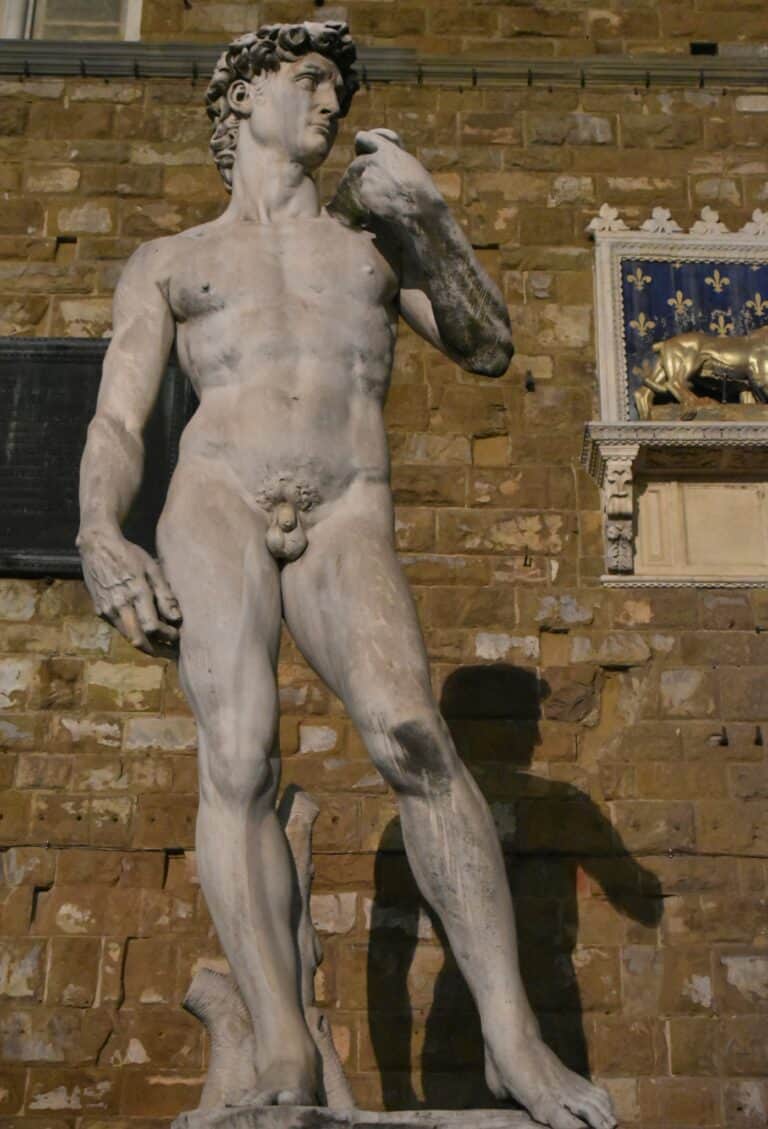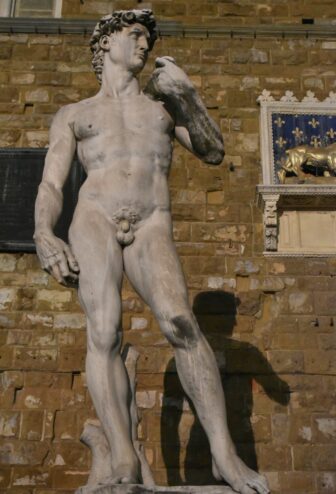 It was a nice restaurant run by a young couple and their food was described as  "Street Food".
We enjoyed the night in Florence, drinking wine with a salami platter, then my husband drank Spritz and I Negroni.
Oh yeah, the statue of David (replica) in Piazzale Michelangelo was being redressed.
After all, all we saw this time was David in Piazza della Signoria.