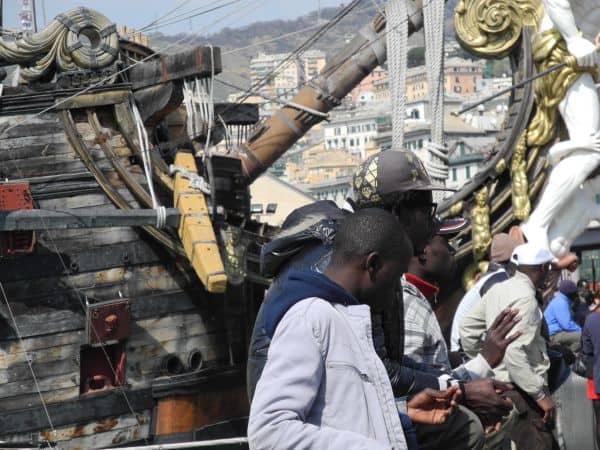 [march 2012] Last time when I came to Genoa, it was the coldest time and not very many people were around, but this time the weather was excellent.
A lot of families were enjoying the sun at the port, but the most noticeable people for me were the black men selling counterfeit goods there.
Not secretly, but openly and many of them.
They are genuine black Africans and unlike those you meet in the UK or France, they are really really black.