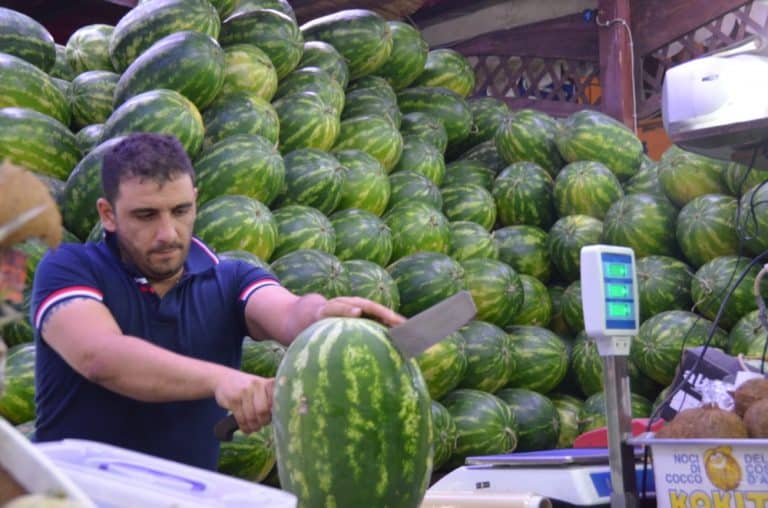 [ July, 2015 ] After enjoying our walk along the promenade and tasting the lovely ice cream, we headed back to our B&B.
On the way, we found this watermelon specialised stall.
There were a few plastic tables and chairs around.
They cut the fruit and let people eat them on the spot.
The watermelons here are big and oval, unlike Japanese ones.
He generously cut big pieces for us.
It was very sweet and delicious! Tourists cannot buy a whole fruit, so this kind of service is useful.
I came across the watermelon stall for the first time, but apparently it is common in south Italy.