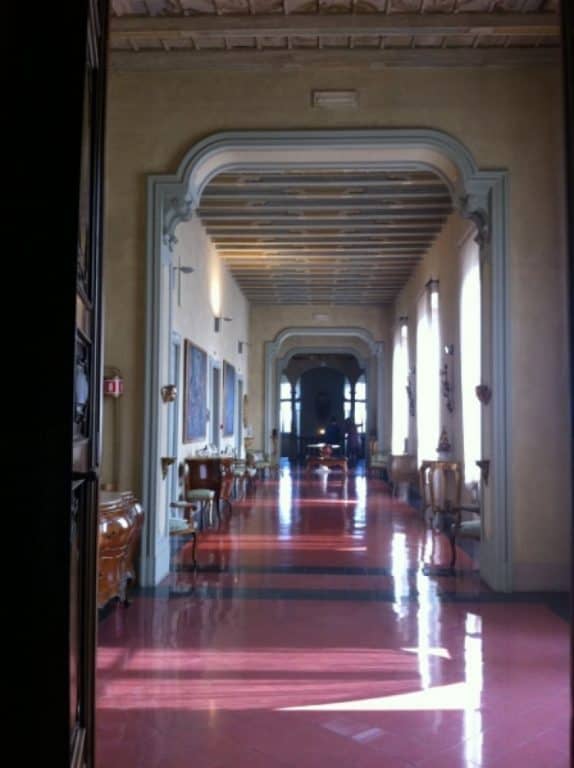 [October, 2011] I went to a gorgeous house called Villa San Carlo Borromeo in Senago near Milan, Italy.
It is a hansom building in a huge garden.
The history of this building starts in 16th century, but during the WW2, German troupes stayed here and when they ran away, they burned most of the things.
The Borromeo family sold this property to The Second Renaissance International University in 1980s and the major reconstruction started.
Now a lot of rooms are used as conference rooms and receptions and there are hotels and museums in the property.
The guest rooms in the hotel differs one by one, and you can feel as if you were a princess.
Well, staying there costs you 1200 euro per night, though.
I just had a look not stayed unfortunately.