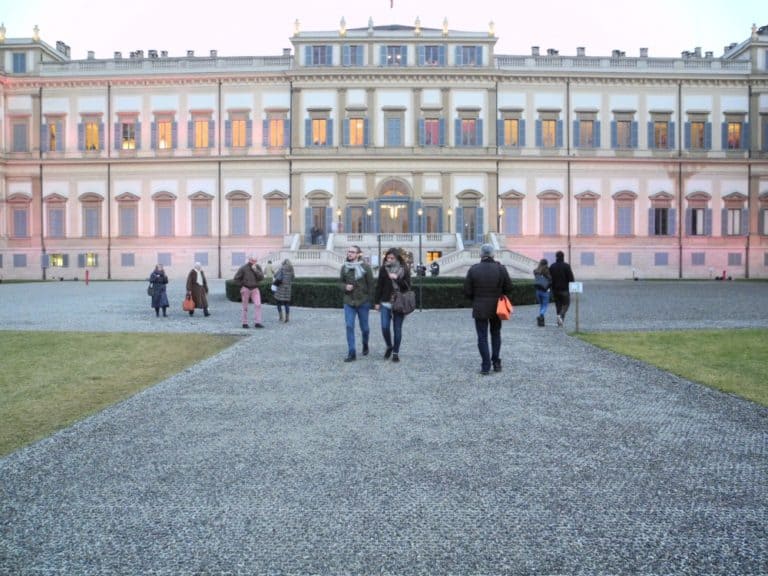 [ Jan.2015 ] There is a Royal Villa in Monza in Lombardy, Italy.
They have been working for the restoration for a long time, but now a part of it opened to public.
We are only allowed to go in with a guide.
It was built in 1777 when this area was under Austrian Empire.
Maybe because of that, it looked rather simple as an Italian villa.
After 1861, when Italy was united, this place became a palace for the Savoia (House of Savoy) and Umberto the 1st and his wife, queen Margherita lived here.
As a building in those days, this palace was innovative.
They had two taps for hot and cold water and the electricity was used.
In the wardrobe of King Umberto, there was a staircase to go downstairs which he used to see his lover.
This king was assassinated in 1900 during a sport event and his body was carried to this villa.
We saw the bed.
It is a shame that we were not allowed to take photos.
When we went out, it was already dark.
The palace building was lit up in pink.