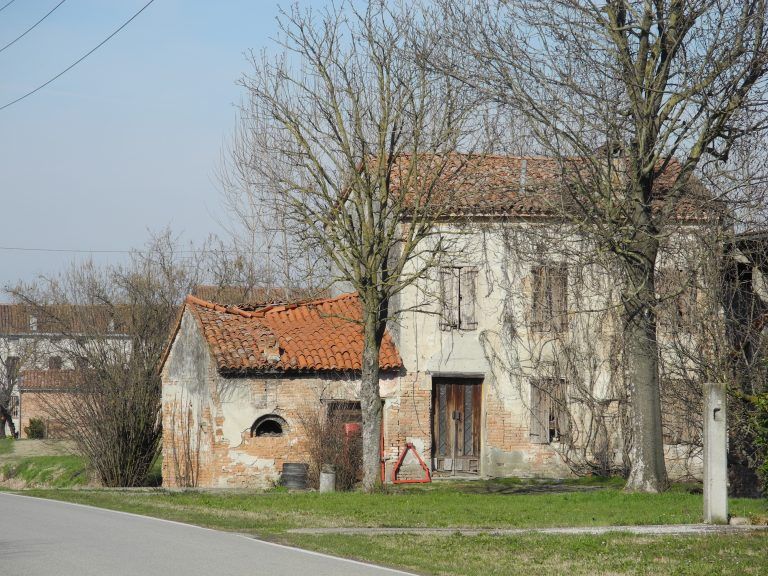 [ Feb.2017 ] We went to Pomponesco in the north of Italy which belongs to the association of "The most beautiful villages in Italy".
In our experience, the villages of this association are really beautiful, including Asolo, which we went to last year, so we had great expectations.
But when we arrived there, we felt really puzzled, maybe because we expected too much.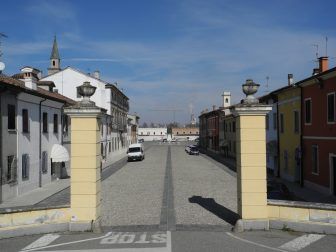 There was a large rectangular square, but nothing else and most of all, it was too quiet.
It was nearly lunch time, so occasionally some people appeared in the square and disappeared into a restaurant.
That was all.
One of them were talking to her companion, "It is always like this here. Nobody is around".
I wondered why this village could belong to 'The most beautiful villages'.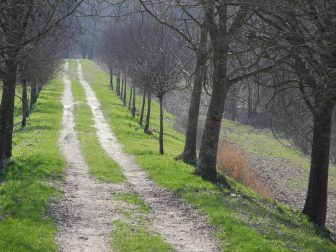 To find out more, we bought the book of the same name.
The first sentence on the page for Pomponesco read "There is a square, but nothing else".
The mystery deepened.
According to the book, this square is loved by film directors such as Bernardo Bertolucci and it is often used in films.
Also, there is a small port along the Po river which is at the end of the Peccato Street (meaning 'sin') and boatmen often gathered to have some discussions.
We did not go as far as that, but still, in my opinion, this place is too ordinary to be counted as the one of the most beautiful villages in this country.
But we felt it was worth coming here because of the restaurant we had found and booked on the internet beforehand.
It is located outside of the town and called Agriturismo Regina.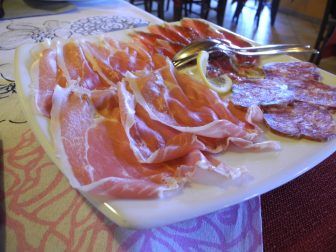 Their speciality is beef from the cows they look after in their farm.
We had the lovely mixed starter including the sliced beef marinated in some herbs and salt, some fruits which tasted sweet at first but later spicy, and so on.
My main dish was the special of the day, the stewed beef with some nuts which was really tasty and rich.
It balanced very well with the orange salad they served together.
Unfortunately I got full by the end of the main dish, so I could not taste their dessert.
With a bottle of wine, it cost only 58 euros for two, which was very reasonable.
The serious attitude of the owner was pleasant, too.
It is difficult to get to if you do not have a car, because it is out of the town in the middle of countryside, but if I have a chance, I would like to eat there again.