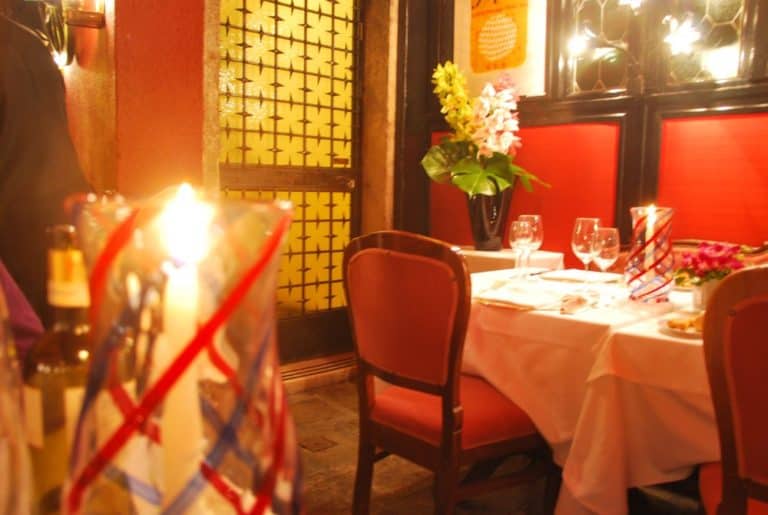 [ Nov.
2012 ] On the second night in Venice, we went to eat in a restaurant near Piazza San Marco.
We asked the hotel receptoinist for his recommendation and he said 'Around the San Marco, it is difficult to find a good one, but maybe here..'.
So we went there.
But from the first, it was obvious that they were trying to put all the tourists in a big room, which was not very pleasant.
After a while, 4 American customers came in being led by a local guide.
The waiters served them with the attitude of licking their ass, which made me frown.
And apparently, in the shade, waiters were talking bad about this 4 people in their own dialect.
Well the foods were good, I have to admit.
But the bill was very high, too.
I think it is better to walk into the narrow alleys getting lost and find better restaurant away from the square.