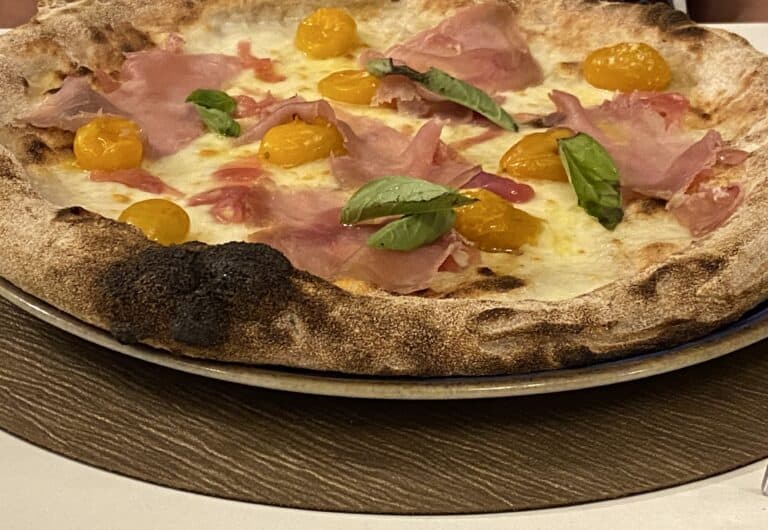 [Aug. 2022] One of the days during our stay type summer holiday in Syracuse, Sicily, we went out to eat pizza in the evening after finishing our work.
The other day, we went to a restaurant where my husband intended to eat pizza, but they didn't serve pizza, and my husband was very disappointed.
So this time, he searched for the pizza specialised restaurant and found one.
The name of the restaurant is Anima e Core di Galoforo Giuliana, which is also located in the old town of Ortigia.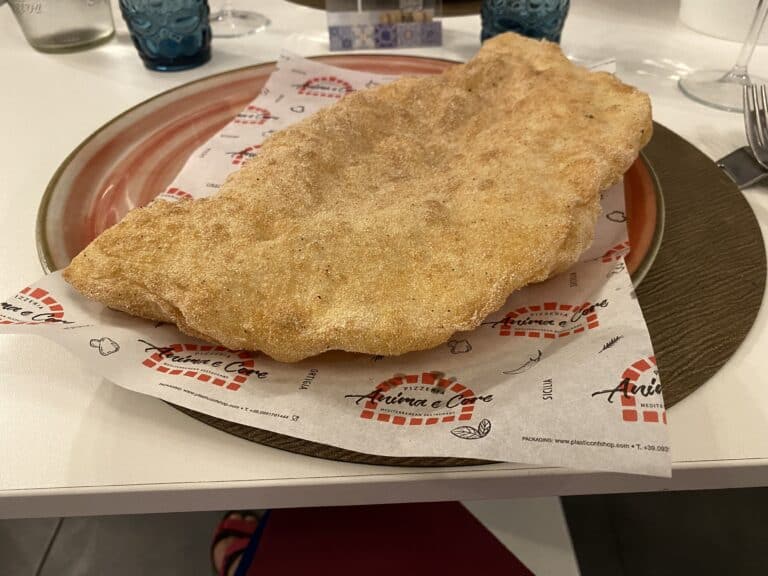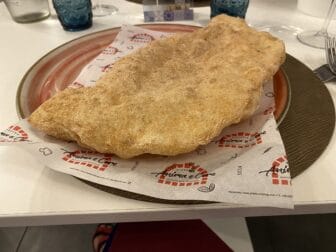 The entrance was a little confusing, and it was empty when we entered, so I did not feel comfortable at first, but soon people came in one after another and it became full.
It was so popular that by the time we finished eating, some people were waiting.
The pizza my husband chose was called Viaggio a Favignana (journey to Favignana) and had tuna on top that looked like ham.
Favignana is a small island to the west of Sicily, famous for its tuna fishing.
I went there once nearly 20 years ago and was amazed by the beauty of the sea.
When he ordered this pizza, he was asked if he wanted it in Sicilian style or Neapolitan style.
What is different was the bulging part around the pizza.
The Sicilian version was apparently drier and crunchier than the Neapolitan version, so my husband gave it a try.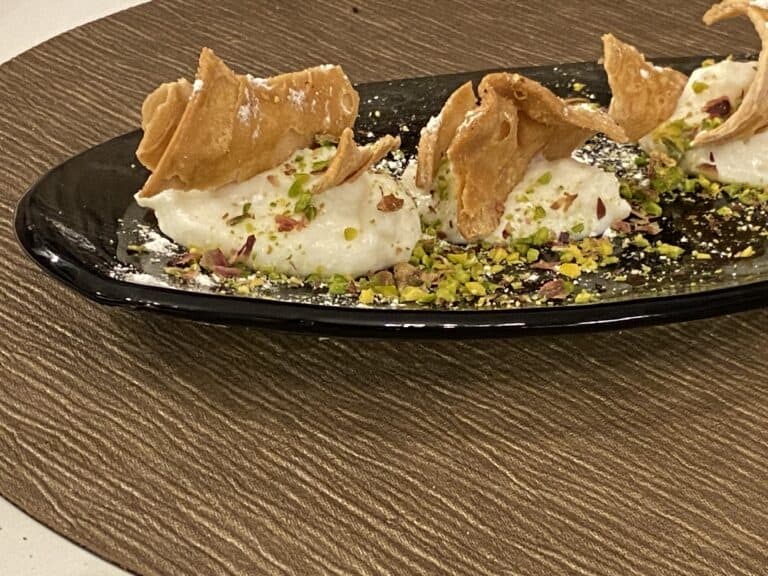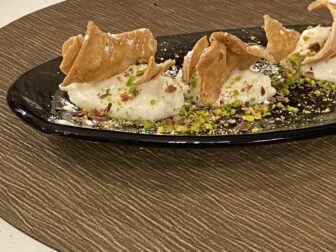 Certainly, the swelling was small and there was a dry feeling.
I chose Alla Siciliana, a fried anchovy calzone.
A calzone is a pizza folded in half and wrapped.
The anchovy flavour was strong and was delicious.
The taste of the dough was also good, but it was rich, like a kind of donut.
I couldn't eat it all, so I gave some to my husband.
My husband ate it, saying that it tasted like old-fashioned sweets he was familiar with.
My dessert was Delizia al Limone, a sweet with meringue on top, and my husband's, as usual, Cannolo Scomposto (dismantled Cannolo).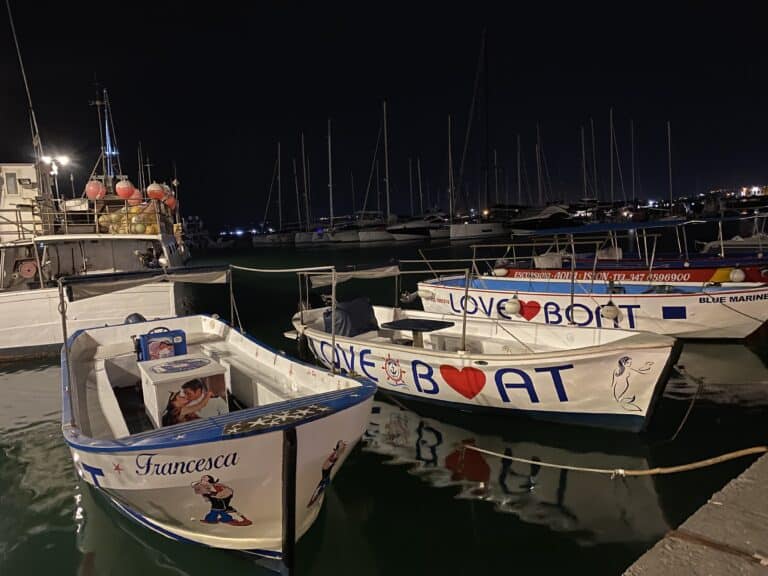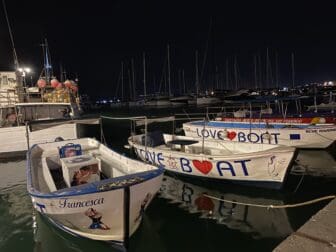 He also had a glass of Amaro Ribadi, a Sicilian digestif.
Including a bottle of wine, the total was €75.50.
After that, with a satisfied stomach, we took a walk in the town at night.
It's a comfortable temperature after the sticky heat.
We walked while taking pictures of the dark port area with not many people.