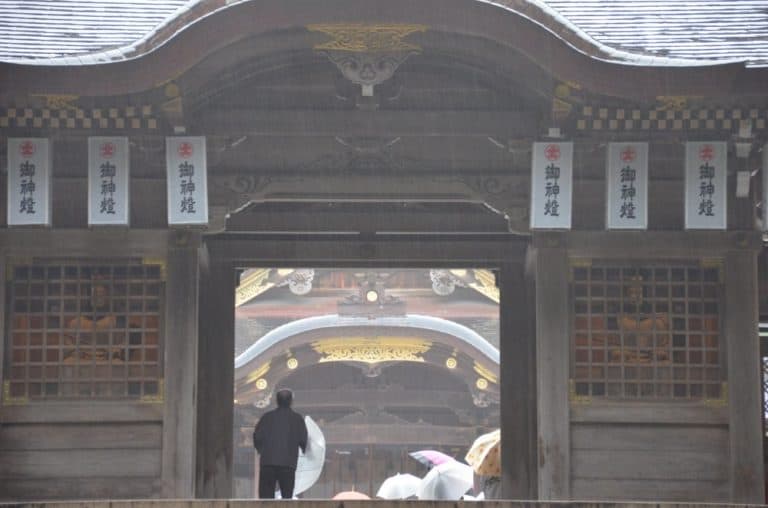 [Dec.2012] We ate Omokaru-manju, Japanese style bun, before going into Yahiko Shrine in Niigata, because my friend recommended this manju from Kameya shop.
There were three tastes, soya sauce, brown sugar and sesame.
I wanted to try all of them, but it was soon after eating seafood at Teradomari, I shose soya saurce one, which was good.
This manju was created after a stone called Heavy or Light Stone in Yahiko Shrine.
Apparently, when you lift this stone, if you feel light, you wish comes true.
Yahiko Shrine was one of the subjects in the old Japanese poem, Manyoshu, which means it has been existed since 7th century.
On top of the shrine, a huge torii gate was built in 1982 in the main road to the hill where the shrine is in memory of opening Jouetsu Shinkansen, the bullet train line from Tokyo to NIigata.
This reminds me of late prime minister Kakuei Tanaka ( He urged to build this Shinkansen strongly).