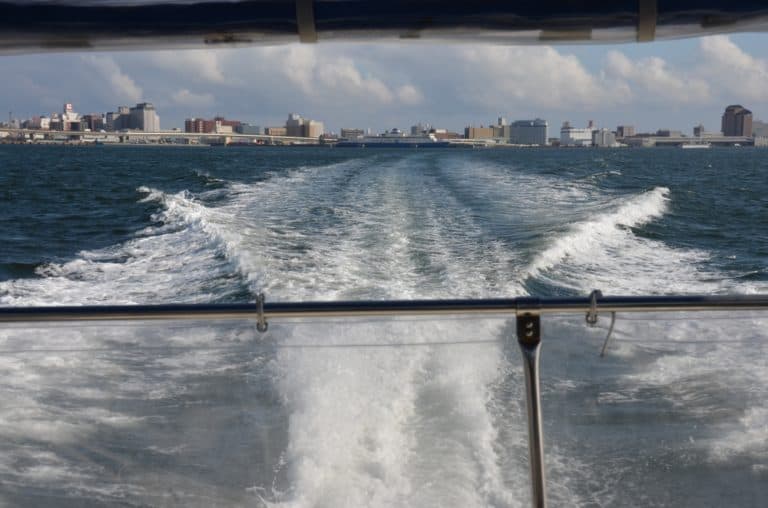 [ Sept.
2014 ] We walked in Hakodate in Hokkaido, Japan following the route our guide book suggested.
First, the port.
Here we found a notice of a motor cruise for 1500 yen, so we took it.
The passengers were only us.
It was only about 15 minutes' ride to go around the port and nothing spectacular, but it was a fun.
The factory we saw far was producing sement and they are exporting it from here.
Some big cruise ships sometimes come here.
The Seikan Shuttle Boats which connected Hokkaido and Honshu are not in use anymore but one was kept on the port.
These are the information I got from the quiet boatman.
After walking through the area of brick warehouses which now are a small shopping centre, we came across Higashihama Pier.
This pier was built in 1871 and it was "The first place of entering Hokkaido".
In the past, the shuttle boats were anchored off the port and people came to the land on a lighter to this pier, the guide board near the pier said.