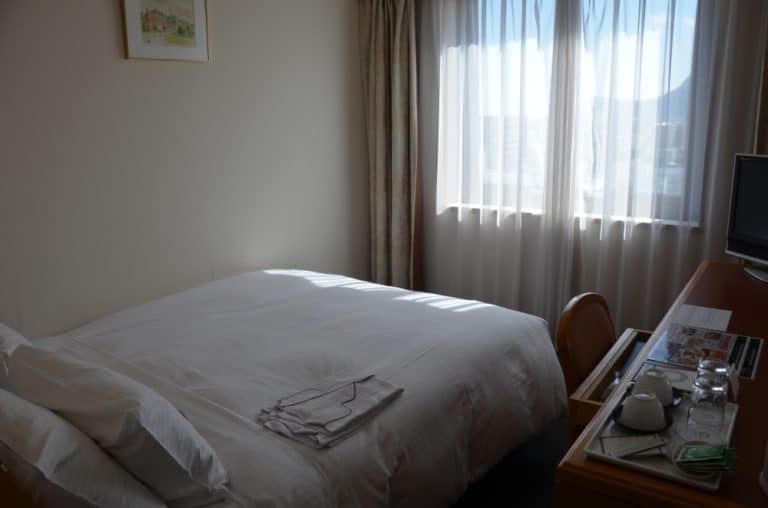 [ Sept.2014 ] We booked the hotels by internet beforehand for this Hokkaido holiday in Japan.
We stayed one night in Hakodate and two night in Sapporo.
Our main requirement was the location near the stations.
This photo is our room in Loisir Hotel in Hakodate.
In Sapporo, we stayed in Best Western Hotel Fino.
Both of them were clean and functional with provided pyjamas (which never happens in abroad) and tooth brushes, etc.
But both rooms were outrageously small.
I do not think they were in the category of business hotels whose rooms are usually small.
We sometimes use Best Western in other countries, but the rooms are never so small.
When the hotels are not the main points for the holiday, these ones are OK, but from now on, I will enter the room being prepared for the small size.