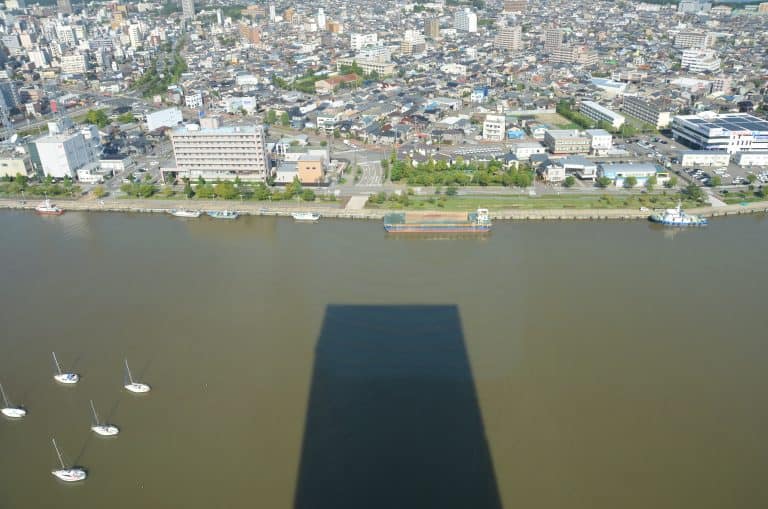 [ Aug.2016 ] In Niigata City in Japan, we stayed in Hotel Nikko Niigata.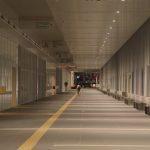 It is in Toki Messe where we could walk from the Niigata Port after arriving from Sado Island.
While we were walking on the long corridor, the evening view was so beautiful that I did not feel tired.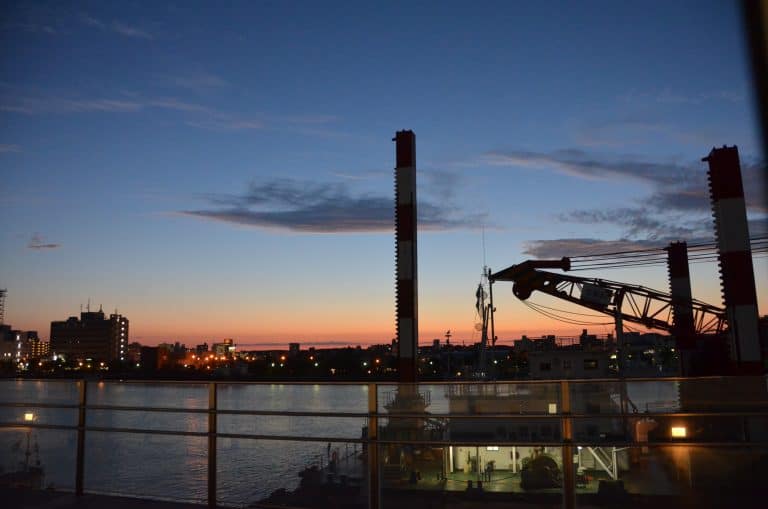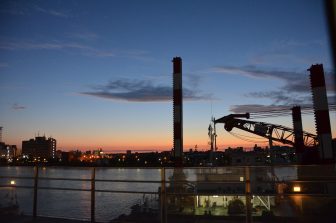 Toki Messe is a conference centre which includes conference rooms, exhibition rooms, hotels and so on which was built in 2003.
The hotel is housed in the tallest building on the Japan sea coast and rooms are from 22nd floor to 29th.
Our room was on the 27th floor and of course the view was fantastic.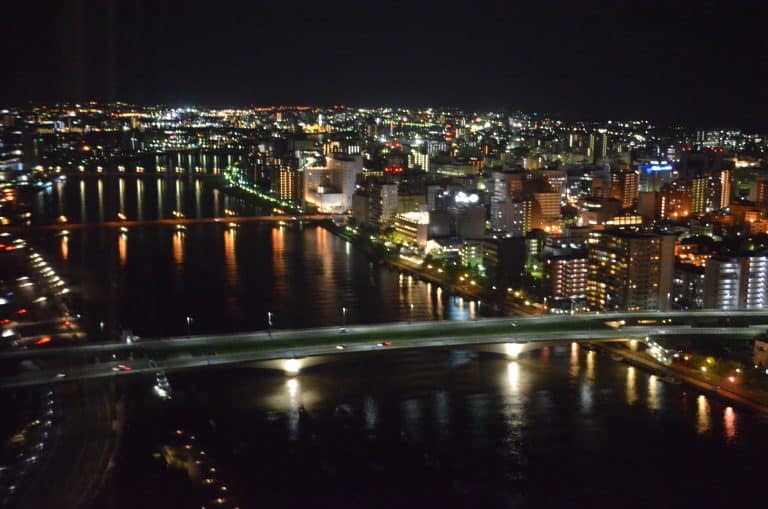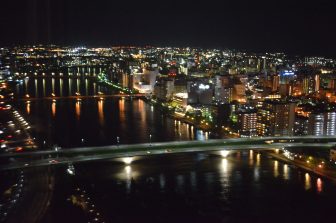 That evening, we went to the top floor, 31st, to have dinner.
They were having an event that you could eat or drink as much as you wanted there.
Because all the table of the dining room was occupied, we had our foods in the quiet cafe area.
In fact, at first they tried to refuse us because no tables were left, but our friend held out till they changed their mind.
She does not get satisfied easily with what there is, which I should follow.
Because the breakfast was not included, next morning we went to a cafe within Toki Messe.
And when we were looking for a place to eat, we found a few shops in the building and one of them were selling this bag.
This is made from a paper bag for 30kg rice, so it is very strong.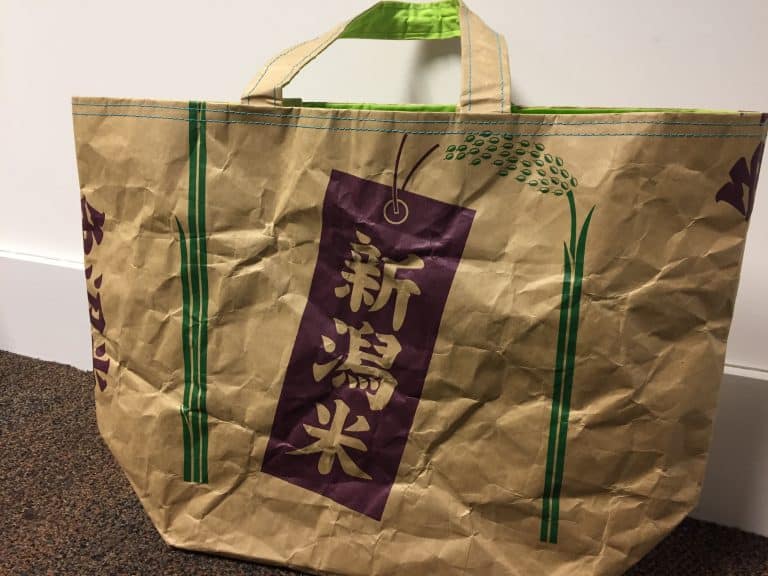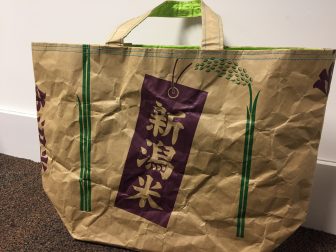 There is the lining, too.
But because it is paper, they said I have to be careful not to get it wet.
It was 2300 yen (about 17 pounds or 19 euros), which was fairly expensive I thought, but I fell in love with it at first sight and bought it.
Later when I showed it to my family, they were surprised and laughed and said "Maybe you can carry it around in foreign countries".
Well I think you can use it anywhere, in Japan, too.
It is big and light and very useful.