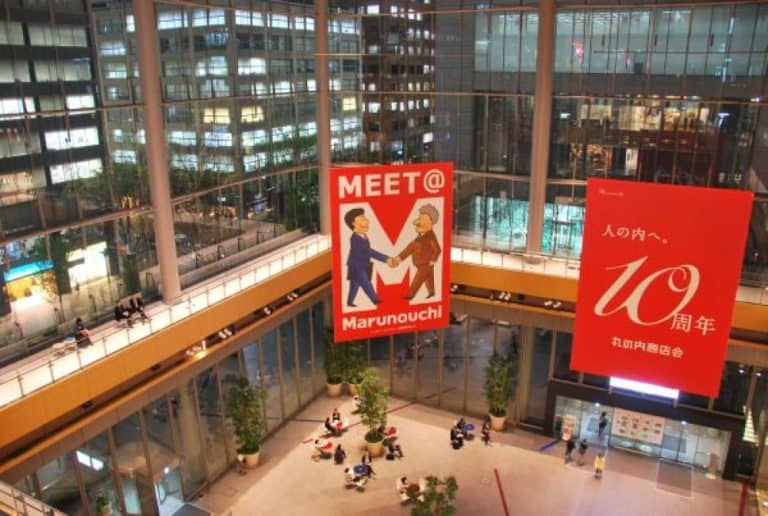 [april 2012] I popped into Marunouchi Building near Tokyo railway station and got surprised to see the big banner saying this is their 10th year since they renewed this building.
Already 10 year! I went up to the 6th floor where a lot of restaurants are and chose Yakitori restaurant.
It was still early, but already quite many people were there and they allowed me to have one table with time limit because they have a lot of bookings.
Well, it is understandable.
The foods were excellent, especially liver was almost like foie gras.
The name of the restaurant was Imaiya, I think.