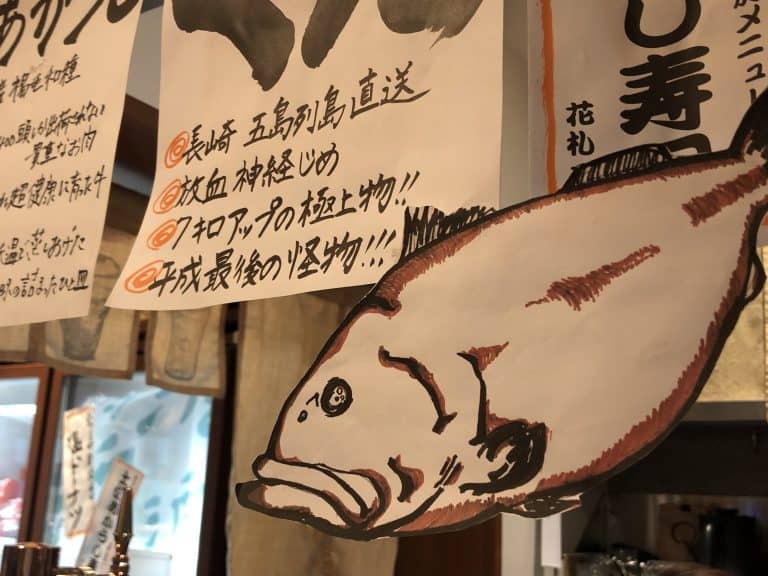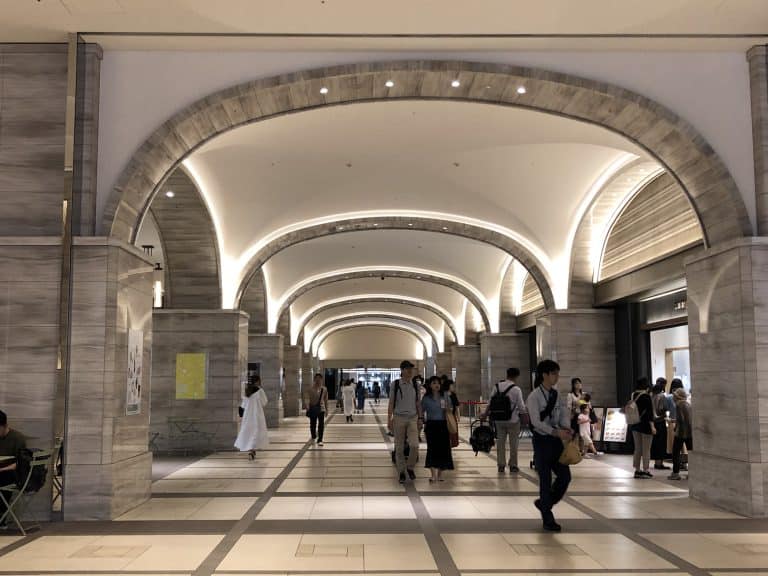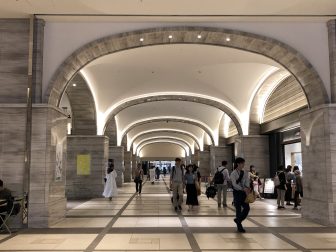 [ May, 2019 ] A friend of ours took us around Tokyo to eat and drink on a very sunny day in May.
First, we went to the relatively new building, which contains shops, restaurants, cinema and offices, called Tokyo Midtown Hibiya.
Our destination was Sumiyoshi Shuhan on the first floor of the basement, whose head shop is in Hakata in Kyushu.
They are Japanese sake shops, but the special thing here was that there was a small space where people can drink and eat while standing.
Interestingly, they handed Hanafuda (Japanese playing cards) first.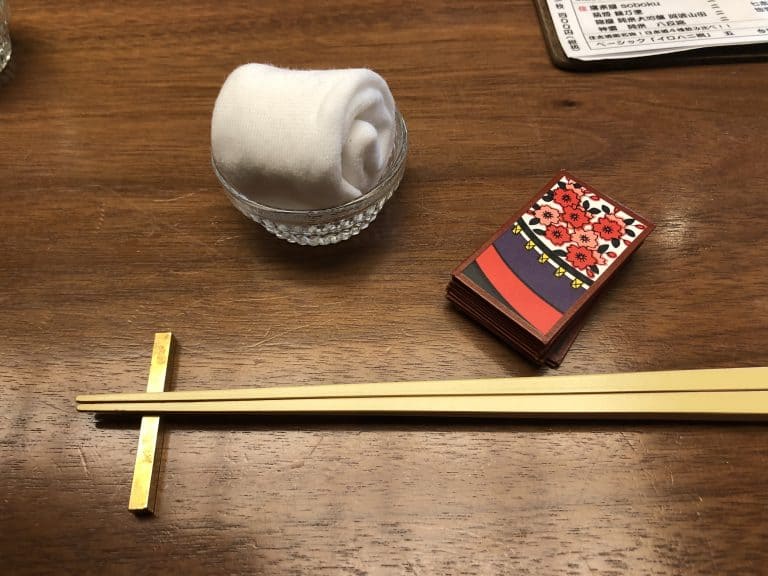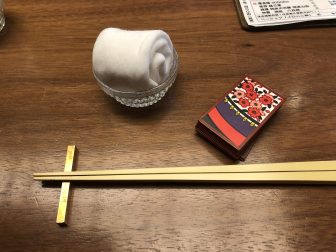 They are the money here.
One card was worth 400 yen (£2.92, €3.26, $3.71).
So their menu says the number of Hanafuda instead of the price.
We drank a special aged sake, which could be drank only here.
It tasted very rich and the alcohol content was 19 – 20%, which is higher than ordinary sake.
After that, we tasted 4 kinds of sake, though it was still in the morning.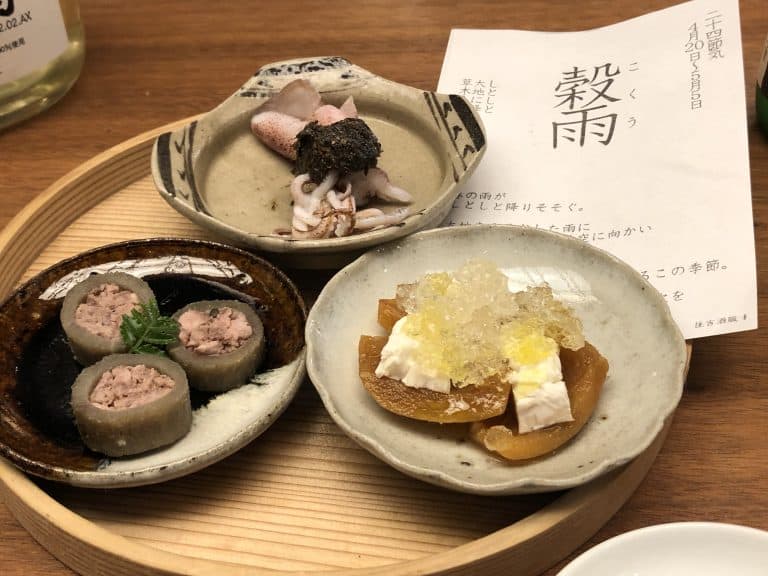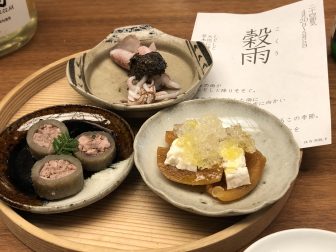 There was a small kitchen just next to the standing tasting corner and they cook lovely food there.
Everything was very tasty, including the beef sushi.
Here, probably the people working upstairs come down and taste some sake after work.
Because they do not have any chairs, you cannot relax and stay long, but I liked the idea.
I would like to come back there.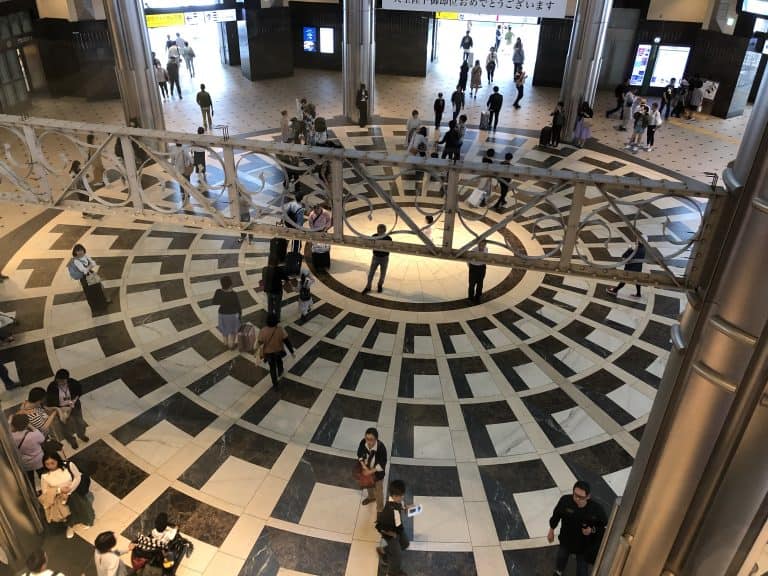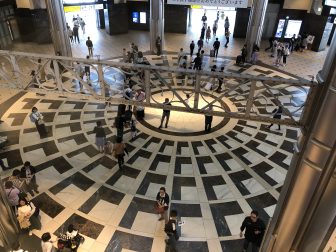 The next destination of ours was a sushi restaurant in Station Hotel attached to Tokyo Station.
To get there, we walked above the round hall of the station, which was interesting.
The name of the restaurant is "Sushi Aoyagi".
It has got a very genteel atmosphere, far from the noisy, lively, ordinary sushi restaurant.
We had the assorted sushi and they served one or two pieces on a small plate each time.
Usually when we have an assorted sushi dish, we enjoy choosing which one to eat first, but here you cannot do that.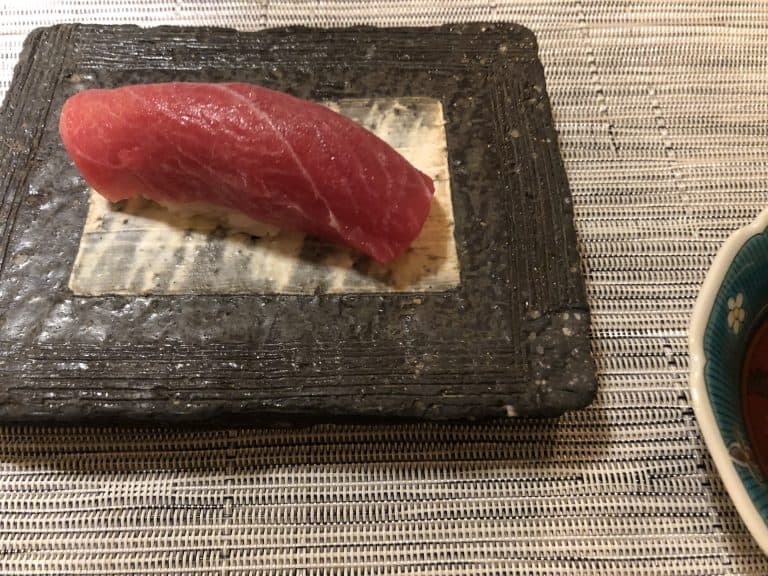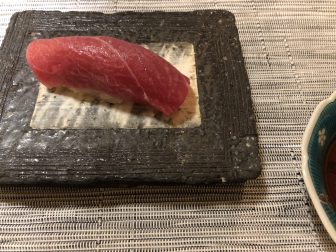 I love every kind of sushi, but when it is an assorted one, I usually start with my least favourite ones first and I eat Toro (fatty tuna) or Uni (sea urchin) last.
Here, they served Toro first.
Well, it was really good.
Also I remember the Akagai (bloody clam) was particularly tasty.
We had some more glasses of Japanese sake, too, and we all became tipsy and sleepy.
So after lunch, we went to the outer garden of the Imperial Palace and lay down under a pine tree.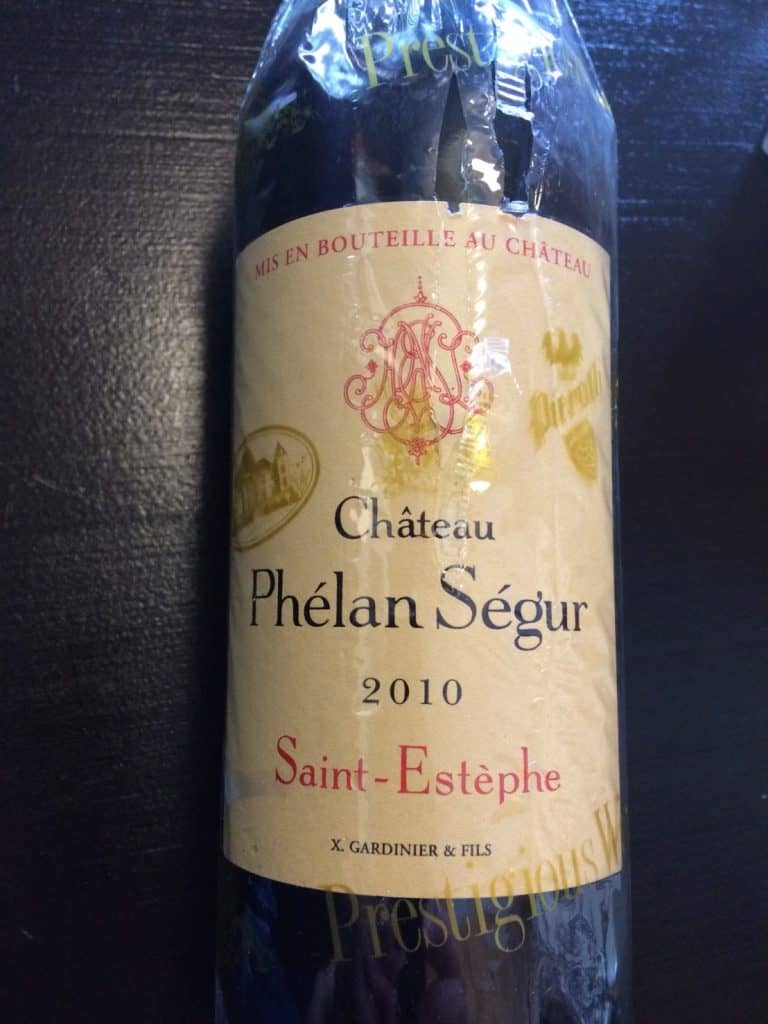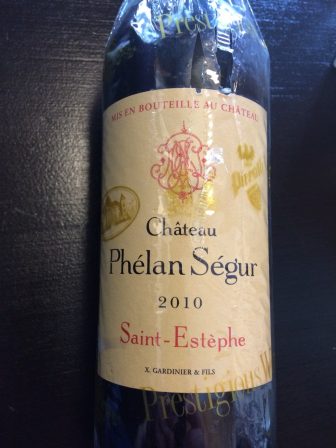 I slept deeply there for a while.
It was a very nice day with a comfortable temperature.
For dinner, we went to her house to drink a bottle of wine.
She had bought a Bordeaux wine of 2010 after she had consulted her chef friend.
I remember that we learned 2009 and 2010 were the good years for Bordeaux wines during our wine tasting tour in Bordeaux some years ago.
This one was very nice and rich.
She also had prepared some mixed Italian salami, as well as her own home cooking.
Needless to say, the needle of the weight scales shot around next day.