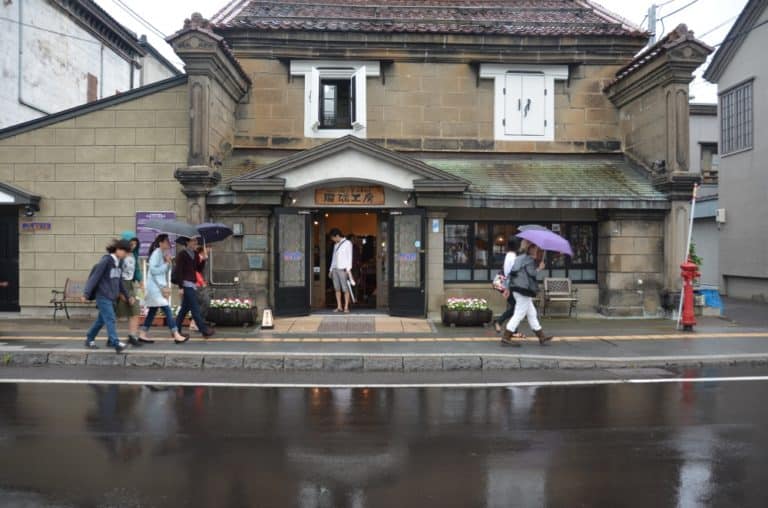 [ Sept.2014 ] We had a walk along the shopping streets in Otaru in Japan after having enjoyed sushi.
The street with many souvenir shops is called Sakaimachi-dori.
Our guidebook shows the details of each shop here.
The first thing I noticed was that there were many glasswork shops.
Our Rickshaw man said that because they used to make glass buoys for the sea, the glass industry developed.
Even after the buoys became plastic, they maintained their craft, so the glasswork is still Otaru's speciality.
When you hear this kind of background story, you feel like buying one or two for the memory, don't you.
There were many shops which looked old with history.
There was one shop, though, which had a real gondola of Venice on the floor.
Of course Venice is another famous glass making town, but this looked rather peculiar.
There were some musical boxes shops, too.
But these ones did not have any background stories and the Rickshaw man laughed saying "Musical boxes are just there for the atmosphere" .
Musical boxes are very popular in Japan and there are many shops especially in tourists destinations.
I wonder why…