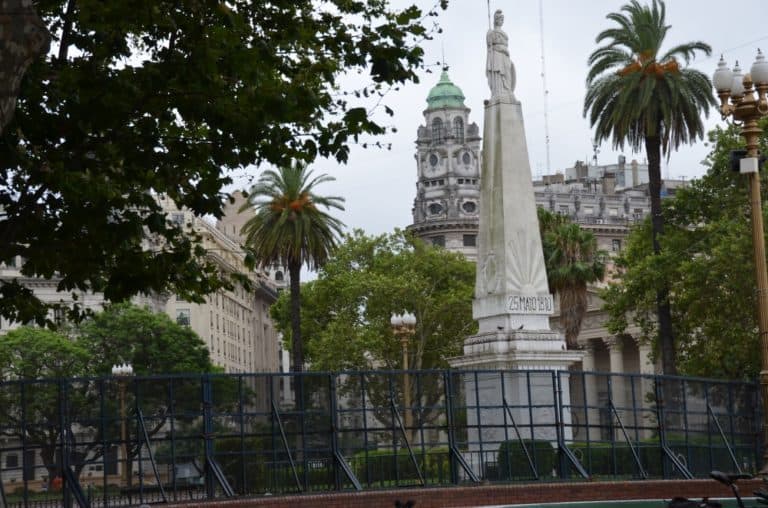 [ Jan.2016 ] The official residence of the president of Argentina is the Pink House, which faces the Plaza de Mayo in Buenos Aires which means May Square.
This name came from the May Revolution of 1810 which led to the country's independence.
The white tower in this photo is called Piramide de Mayo and it was built in 1811 to commemorate the 1st anniversary of the revolution.
The Plaza has often been the site of demonstrations.
So just in case, barricades and the riot police are always here.
It was not so beautiful a sight, though.
This Plaza is also the place where 'Mothers of Plaza de Mayo' come.
General Jorge Videla who gained power by military coup d'etat in mid 1970s started kidnapping human right activists and any other suspects who had any left wing tendencies and killed them.
The mothers of the disappeared children started walking with the photos of their beloved ones.
In those days, any demonstrations or meetings were banned, so the mothers just kept walking without saying anything.
We saw an area with the patten of their scarves on the ground.
This movement is still going on.
Every Thursday at 15:30, the mothers who have become grandmothers come here to walk with the photos.
General Videla was eventually sentenced to life and died in the prison.