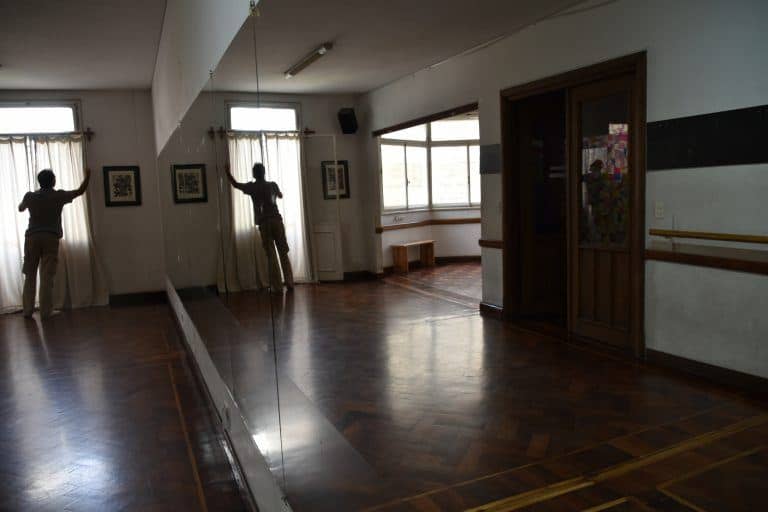 [ Apr.2018 ] I have already talked about the tango show we saw in Buenos Aires in Argentina.
We learned a couple of tango steps there and because we enjoyed it so much, we both wanted to learn the tango a bit more.
We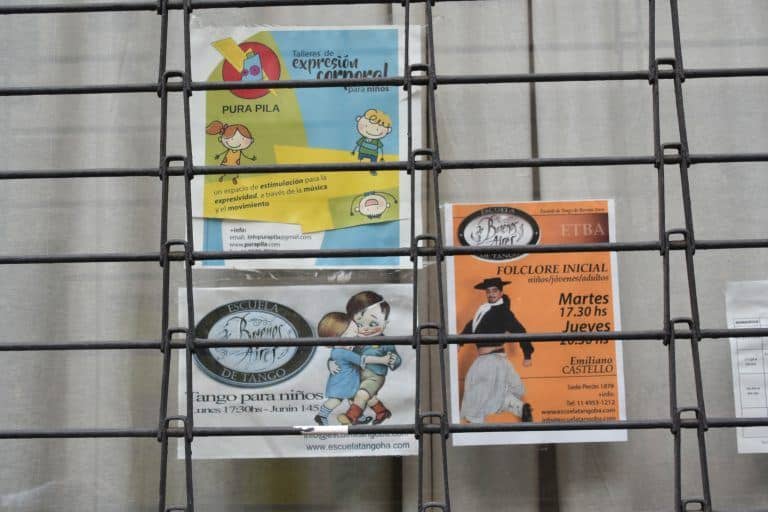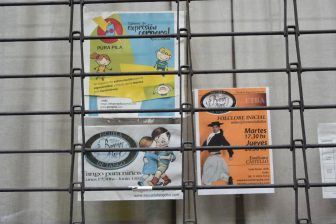 talked with our guide, Elisabet, who had looked after us earlier in our holiday and she arranged a private lesson for us.
It started at 11am at a studio in Junin Street in the centre of the city.
It was not only Sunday, but it was Easter Sunday, and both the teacher and the owner of the studio came out just for us.
There seemed to be a few studios in this building.
There was a mirror and barres — the studios for dance lessons are all the same all over the world.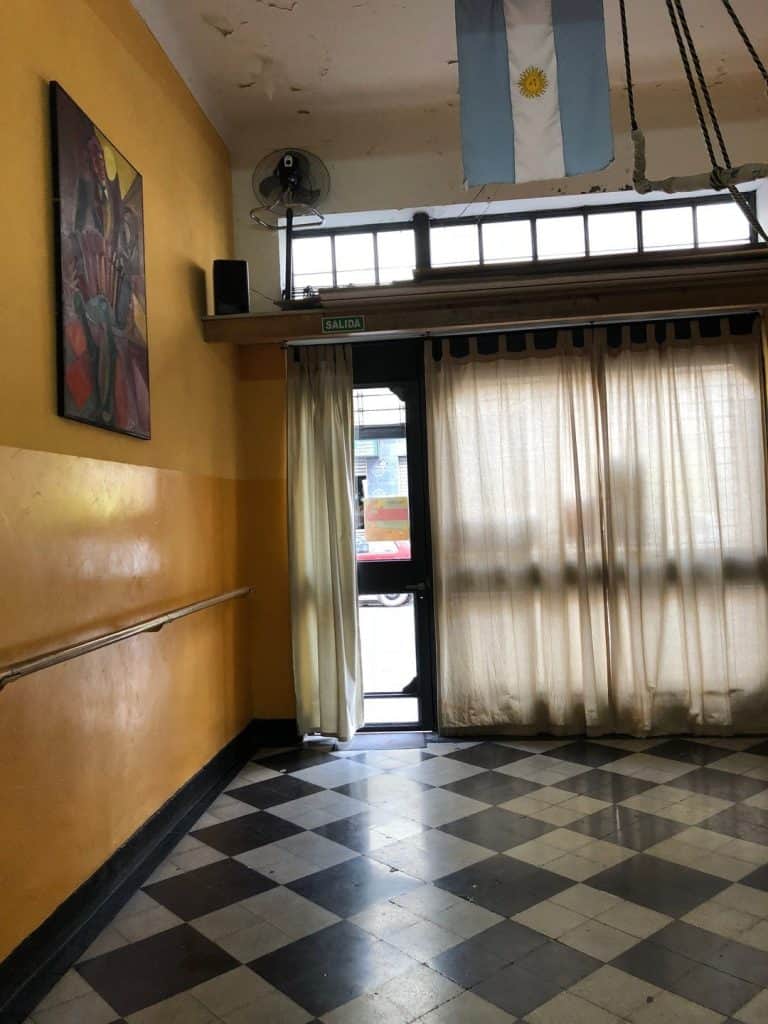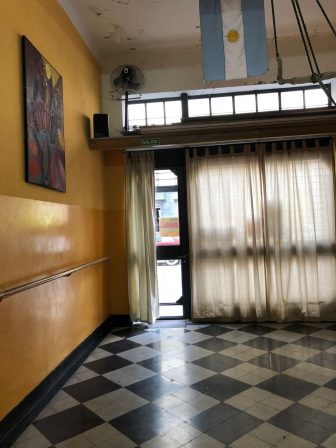 Our room was on the first floor.
The ground floor room had a checker pattern floor and the national flag, which was interesting.
We started with the basic posture.
You have to stretch your upper body, but the lower part has to be flexible.
Our teacher's name was Santiago and he spoke only Spanish, so my husband had to interpret for me in his own way.
Santiago emphasized "Tango is always danced by two people together, unlike other dances. The most important thing is that the couple have to move in tune".
Of course, that is why they say 'It takes two to tango'.
This phrase means that both sides are responsible, but in the tango, the man always has to lead the woman.
The man has to decide what to do next and let the woman know his intentions clearly and they both have to move rhythmically.
I thought if I could lead my husband, maybe we could dance a bit better…. (I do not know if he would agree with me, though).
Anyway,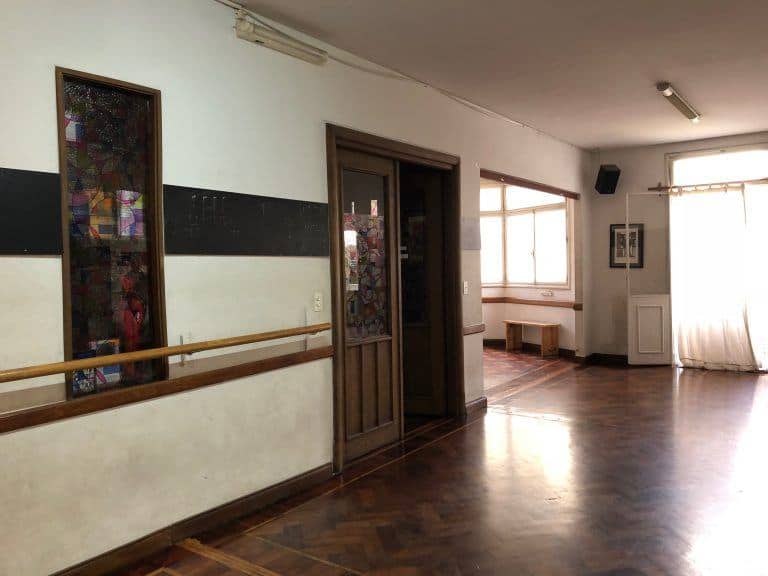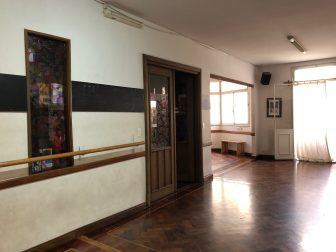 we practiced very hard, so in the end, we felt that we were dancing a little.
During the lesson, I was more tense than I expected.
Maybe it was because the teacher was very serious, although he was very nice and friendly.
He was probably about 35 years old.
He said he wants to live a life dedicated to tango, but he has another job, too, just for getting by.
He told us that, in Buenos Aires, more and more people are starting to learn to tango, especially young people.
I had thought that we wouldn't need language much for learning steps, but in fact, because there seemed a lot to say about how to be in tune with your partner, it would have helped us to know a bit more Spanish.