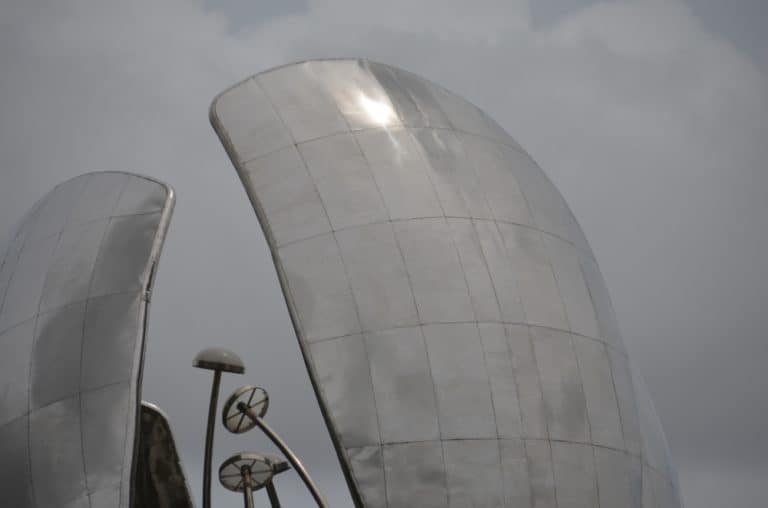 [ Jan.2016 ] There is a huge metal flower in Buenos Aires.
It is a big artwork called Floralis Generica in Plaza Naciones Unidas.
The petals open during the day and close at night apparently.
We went there before lunchtime, so I thought it should have been open wider, though.
It was made in 2002 and the height is as much as 23 metres.
There was a university building next to Plaza Naciones Unidas.
According to Jeremy, our guide, in Argentina the university fees are free.
I was surprised that he said even foreign students do not need to pay there.