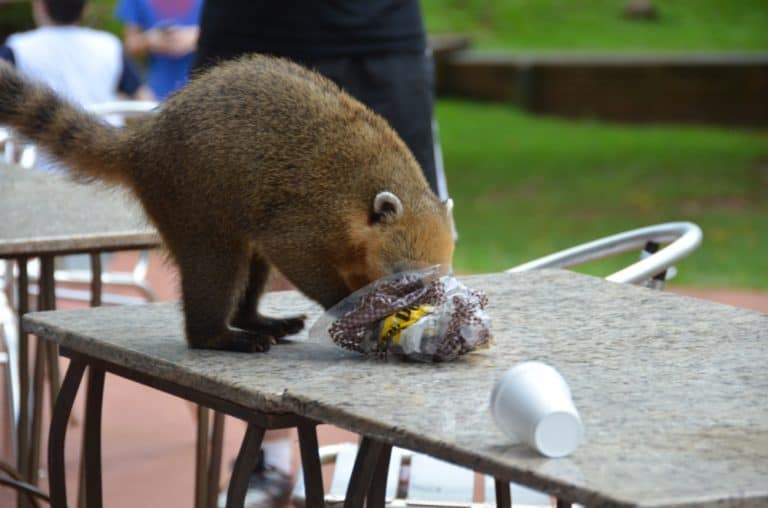 We saw many interesting animals in Iguazu Falls national park in Argentina as well as in Brazil side the day before.
The one with the fierce face was the monkey, but the real fierce ones were the coatis which looked rather cute.
There were many of them especially around the canteen in the park and I saw that one of them jumped to a sandwich which a person was about to eat.
The staff was trying to drive them away, but there were so many of them and they were not afraid of people at all.
There were notice boards in the park saying 'Do not approach the animals and give them any foods', but they approached us.
I felt really frightened of them.
Apparently many people get hurt by being scratched.
I do not know if it was only our experience, but we felt that the coatis in Argentina were more aggressive than the ones in Brazil.
[ Jan.2016 ]