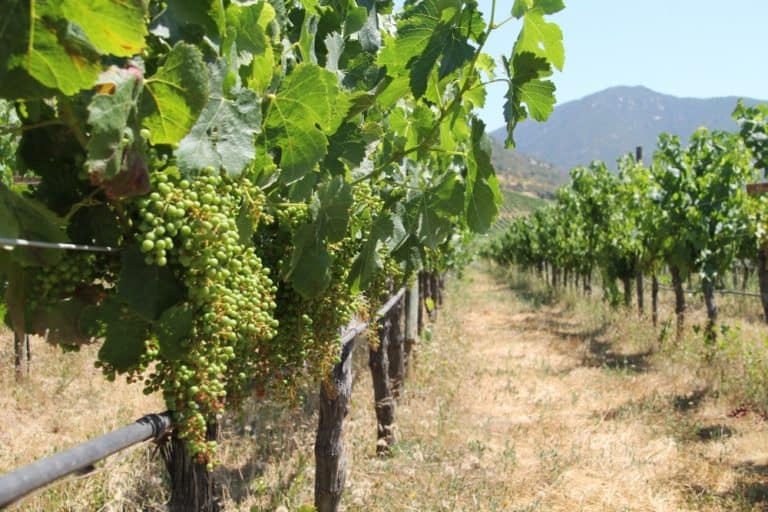 [ Dec.2015 ] On the way back from Valparaiso to Santiago in Chile, we stopped at a vineyard.
This area is called Casablanca Valley and it is the famous wine region in the country.
I cannot remember the name of the vineyard, but it was a modern establishment and the staff gave us explanations in fluent English.
Unfortunately they were checking their year end inventry, so we could not visit the factory.
Instead we had a glass of Chardonnay which was one of their specialites.
It was very nice and fruity.
Casablanca Valley was developed as a major source of wine only in the mid 1980s.
White wines of Chardonnay and Sauvignon Blanc have good reputations.
Because of the morning fog which we experienced in Valparaiso, they have a cooler climate which is apparently good for wine making.