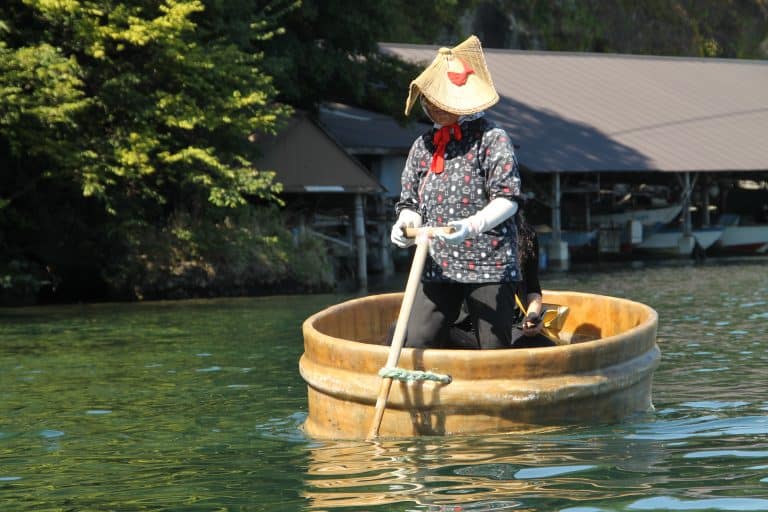 [ Aug.2016 ] If you go up the slope from the Shukunegi Old Town area in Sado Island in Japan, you will find the Ogi Filk Museum.
We heard that there was a restored Sengokubune, a large wooden freight ship here, so we went to see it.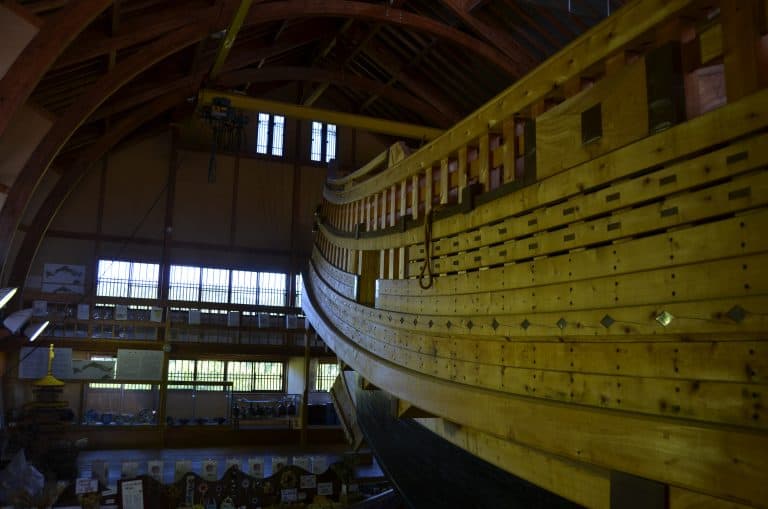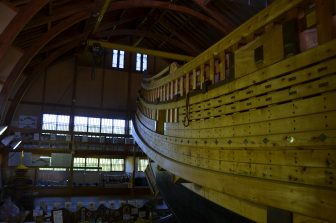 It is called "Hakusan-maru" and the model of this ship was the one which was made in Shukunegi in 1858.
We could get in the ship.
Sengokubune is a large ship whose name suggests that it could carry 150 tons (=sen goku in the old Japanese way of counting) of rice.
In the Edo Era (1603-1868), they established West Course and North Course around Japanese islands and these ships transported many kinds of goods.
And Sado Island prospered as a port of call.
But when Meiji Era (1868-1912) came and steam ships and locomotive trains started running, the Sengogubune went out of use.
This Ogi Museum was quaint, housed in an old Shukunegi Primary School built in 1920.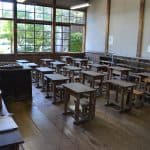 The main exhibits were old shipwright tools and others, but there was an old class room, too, which made me feel nostalgic.
After the museum, we went to Yajima Kyojima to experience Tarai Bune, a tub-turned boat, which I was looking forward to.
Although the sun was shining, the sea was rough after the typhoon, so we could experience it only here in the inland sea.
Compared to Sengokubune, Tarai Bune is very small and it looked really a tub.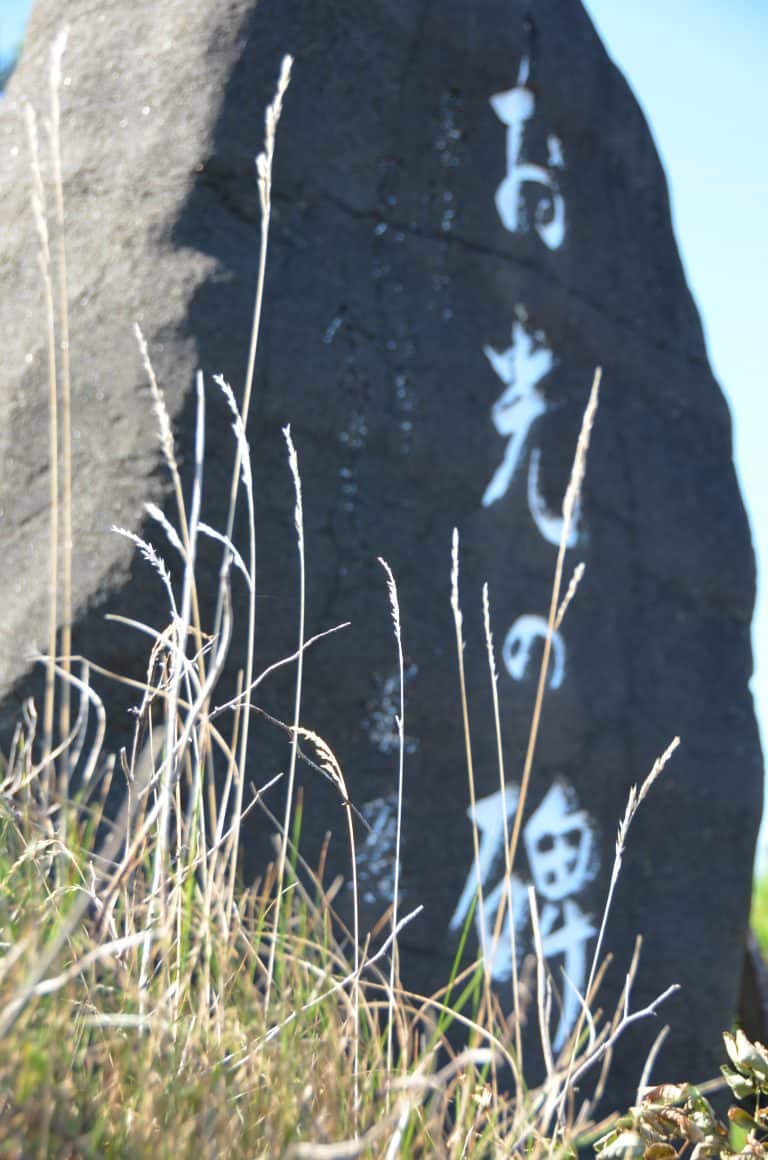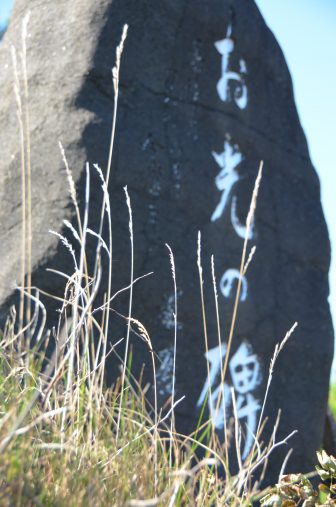 It was not stable when we were getting on the boat, but after that it was nice and smooth.
I thought it was only for tourists, but in fact, they are still using Tarai Bune for catching shells.
The oarswoman told us a Sado love story:
The local girl called Omitsu fell in love with a shipwright who came for business to Sado Island from the mainland.
They were happy together in the island, but he had to go back home.
After he has gone, she started to visit him in the mainland by Tarai Bune.
But the man had a wife and children and he gradually started feeling unhappy about her visiting him, so one day, he turned the light off of the lighthouse which she was using as the landmark.
So she got lost in the sea and next morning her body was found on the shore.
What a bad man!
Anyway, according to the oarswoman, it would take at least 18 hours to get the mainland by Tarai Bune.
From the boat, we felt the clear water very close and we could see some fish.
The oarswoman knew the names of every single fish.