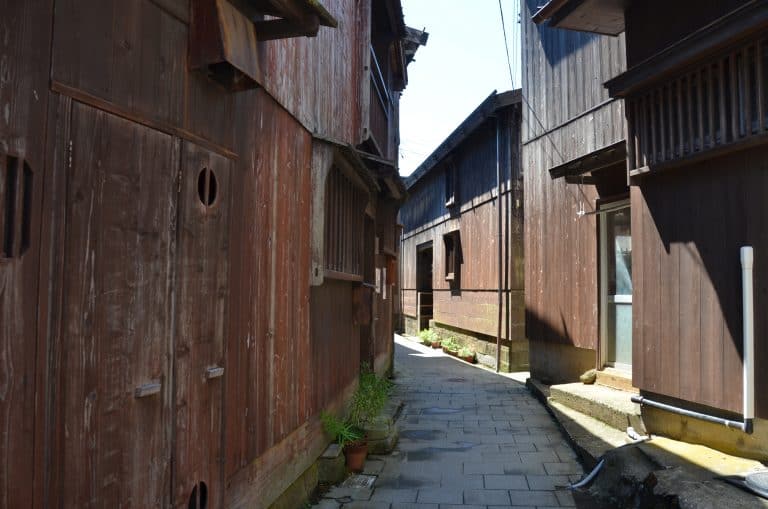 [ Aug.2016 ] On the third day of our stay in Sado Island in Japan, we had a lovely sunny day.
The weather changed completely from the day before.
We left the nice friendly hotel, "Ryokan Urashima" for Nishimikawa Gold Park to pan some gold dust.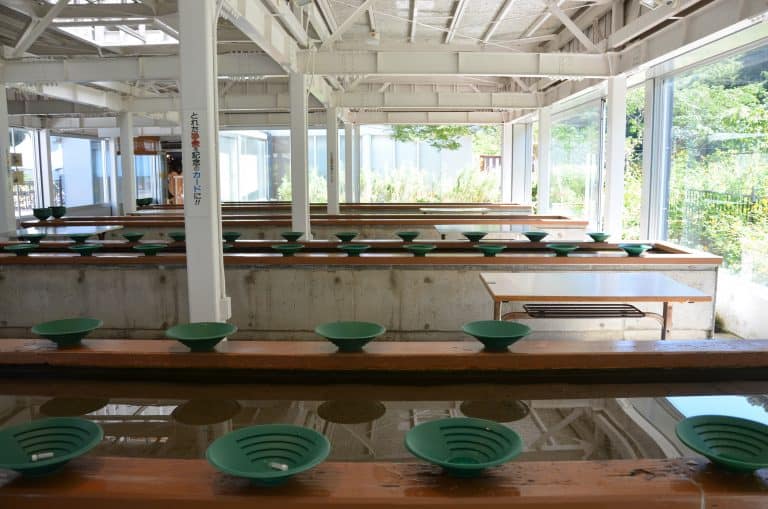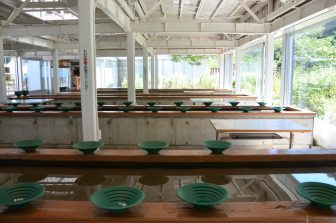 It is a tourist attraction.
They have prepared some sand including a tiny amount of gold and we just had to shake and turn the special plate.
It sounded easy, but in fact it was a hard work.
We had to stoop down for the fixed 30 minutes, so I got tired and towards end, I worked in slipshod manner.
Even so, I found three pieces of tiny gold and they put them in a card for me and I took it back home.
After that, we planned to have a ride on a Tarai Bune, a tub turned boat,which I was looking forward to, but it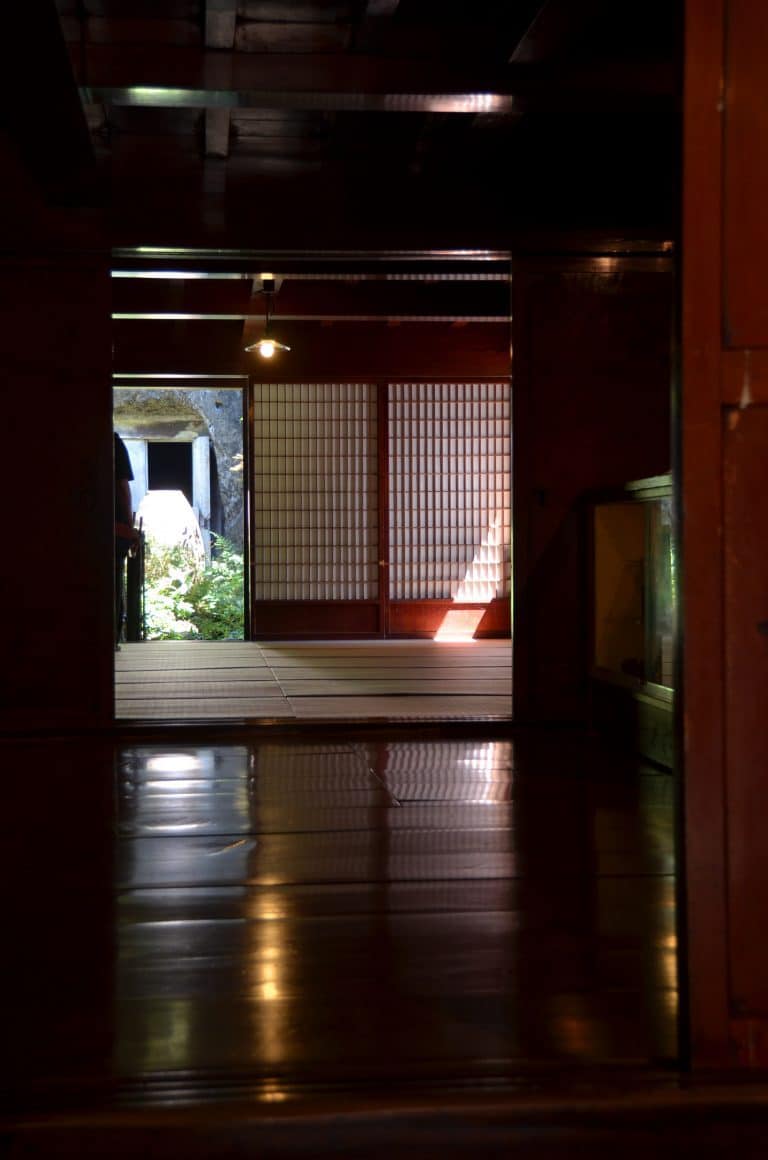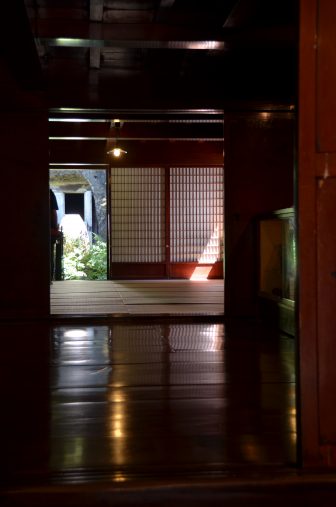 happened that we parked our car in the car park of Shukunegi Old Town, so we decided to look at here first.
This is an area listed in the State Preservation Districts as 'the Village of Large Junk Buildings' and there are houses built more than 100 years ago, which are rare in Japan.
There was a street called 'the alley of hermits', where they used to go down this alley carrying the dead to the crematorium.
Also there was a sort of triangle house because they built it on the small sandbank by a river.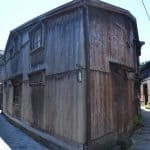 Some of the houses were open to the public and we went in one of them called "House of Seikuro" who was a shipowner.
This house was apparently 200 years old.
There was a guide here and she took us around.
The dining room, the kitchen, the guest rooms and so on were gorgeous, but I was surprised to see that their bed room called Nando was so shabby.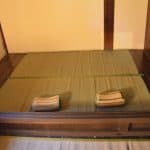 I wondered if the Japanese people in the past slighted sleep.
In Shukunegi, people still live here, but when we were there, the area was very quiet.