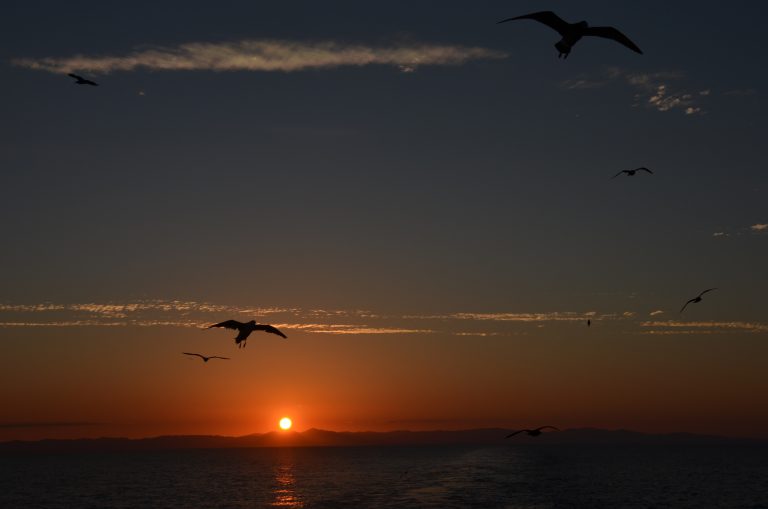 [ Aug.2016 ] After fully enjoying our holiday in Sado Island in Japan, we took a ferry back to Niigata City.
There were more things we could have done in Sado, for example, we could not go into the tunnel of the gold mine because it was too cold and we did not see toki, the Japanese crested ibis which lives only in the limited places including Sado Island.
I was watching the island getting further and further, wondering when or if we would be able to come back.
By the way, the island and Niigata Port are connected by this ferry and the jet-foil.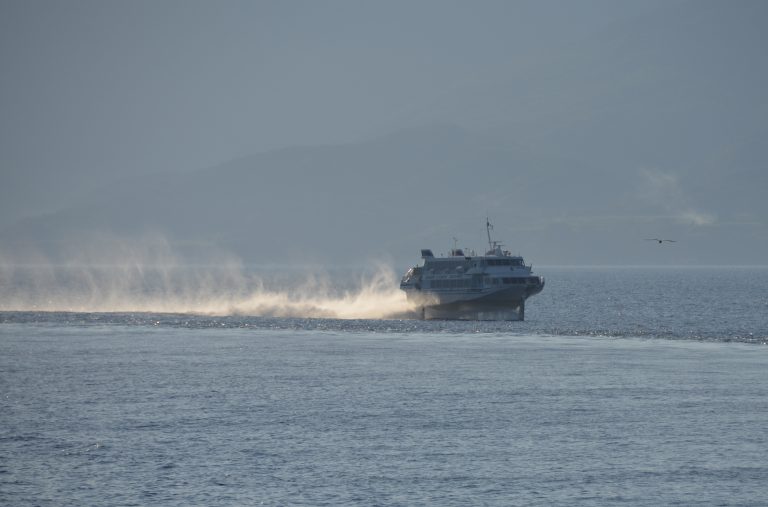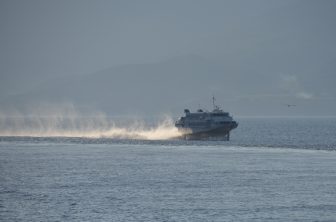 We took the jet-foil on the way and arrived in the island in about one hour, but it took 2 and a half hours by ferry.
The fare is just about in inverse proportion, meaning that the fare of the jet-foil is about 2 and a half times more than the one of the second class of the ferry.
The second class of the ferry did not have any seats.
Instead, there were floors where people step on taking off their shoes and they were lying down there in twos and threes.
I remember that I experienced this situation before when I travelled from Shikoku to Kyushu in Japan long time ago, but I had forgotten it.
We did not feel like staying there, so we went out and sat at the deck and saw the stylish jet-foil overtaking us.
But I could not stay there long, because a lot of seagulls flooded to the deck.
I do not like birds generally, I am especially frightened of seagulls which attack and try to take our food.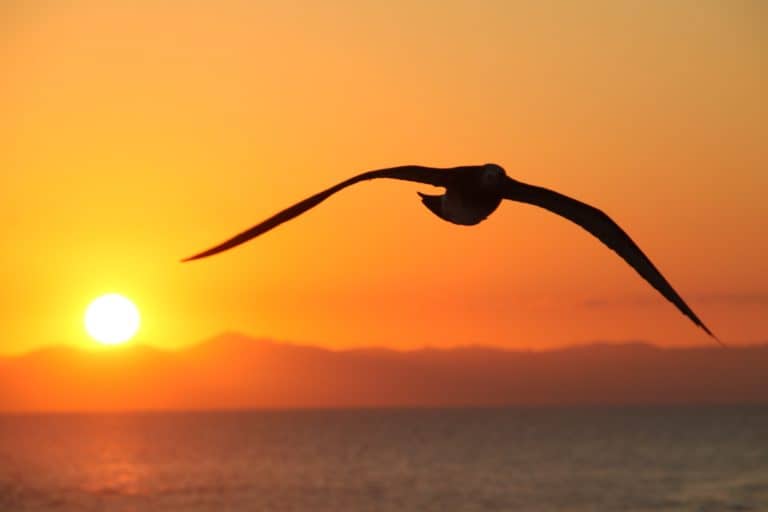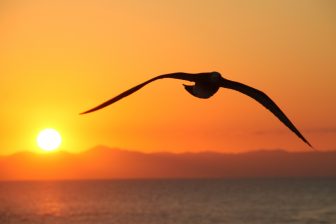 So we walked around the boat and found some seats at a dining room and stayed there.
We were nodding off uncomfortably and when I woke up, I noticed the outside was turned in the warm colour.
The sunset was amazing.
Even those horrible sea gulls provided an element of the beautiful picture.
We never got tired of taking photos of it.
We have seen many lovely sunsets in many places in the world but I am sure this one would stay in my memory as one of the best.