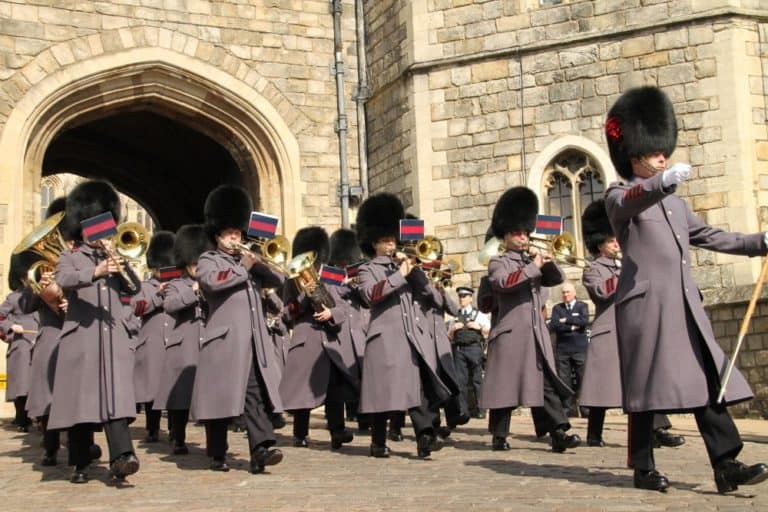 [ Mar.2014 ] Windsor is only about one hour away from our home, but the reason why we had to get up early to go there was to see this changing of the guards.
The guards changed in the castle site at 11 am, but before that they came out from their barracks and marched through the main street in the town.
When I asked for the information at the tourist office at the station, she advised that I should stand in front of TK Maxx shop, so I was ready there with my camera.
The guards came with the cheerful music.
I suppose for the leading policemen, it is everyday life, so they were walking in front of the guards relaxed, and chatting each other.
Perhaps this kind of things will never happen in Japan.
It was a shame that the uniform of the guards were still winter one.
The red one would have been nicer.
They looked walking slowly, but in fact they were very fast.
I hardly had a time to focus them properly.
In the castle, they seemed to have the changing ceremony and a bit of concert.
I heard the light dancing music of Earth Wind & Fire (do you remember them?).
After a while, the changed guards came out of the castle site and marched back to the barracks.– Well, there are a variety of jobs in this world, aren't there.