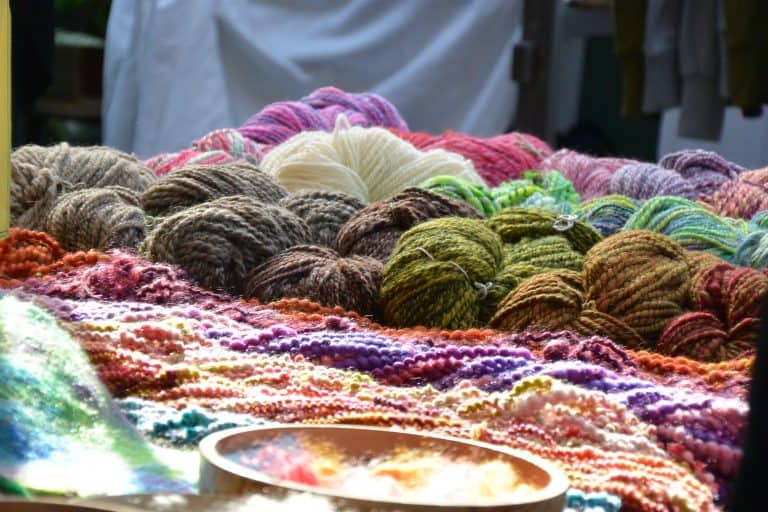 [ Feb.2019 ] In the past, when I had been to Greenwich in the southeast of London, my purpose was always to visit Greenwich Market.
This time, our main purpose was sightseeing, but we cannot leave here without visiting the market.
There are many lovely craft stalls, which are pleasure to the eye, as well as many foods stalls.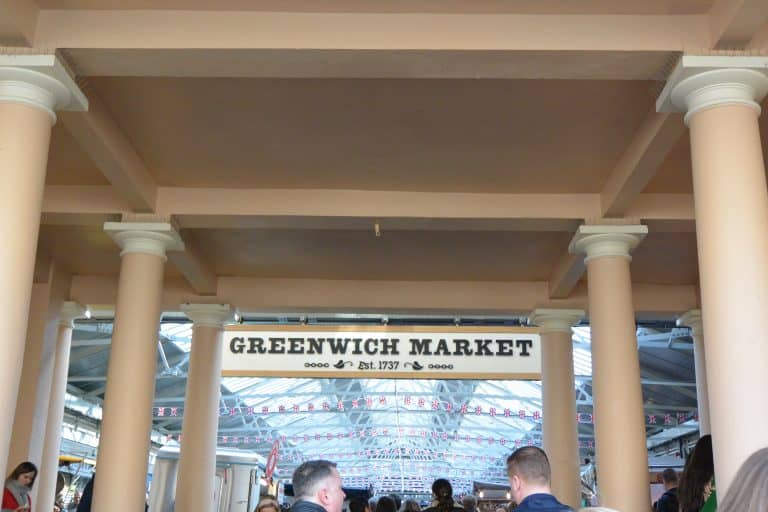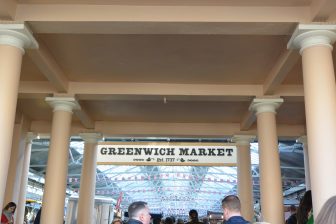 At the entrance, it says that it was established in 1737, so it must be a historic market.
I looked it up later online and found that it had a formal grant issued by the monarch on the 19th December, 1700 and started trading in 1737.
According to the record, at the time of 1831, they were trading live animals, meat, fish, vegetables and so on.
In the surrounding area, they were selling china and glass and so on.
There was even a slaughterhouse attached to the market.
Since the beginning, as well as now, the market has been managed by Greenwich Hospital.
So it has been a food market for a long time, but after WW2, gradually it declined.
After that, in May 1985, it was revived as the art and craft market.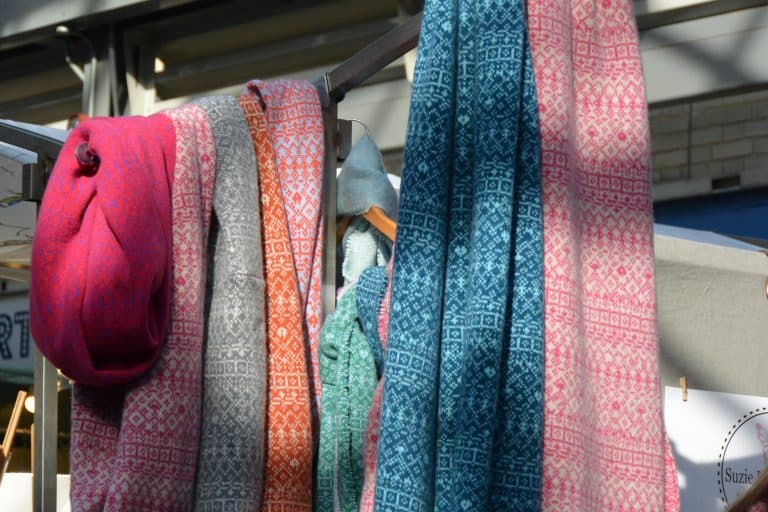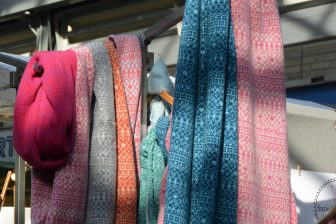 Now it is open every day and depending on the day, the stalls are different.
Some days they have more antique stalls and the other days, more fashion.
There are up to 120 stalls everyday.
We were there on a Sunday and the market was full of people.
Some colourful scarves caught my eye, so we bought one.
It is enjoyable to buy something from the people who actually make the products, as they are able to explain things personally.
After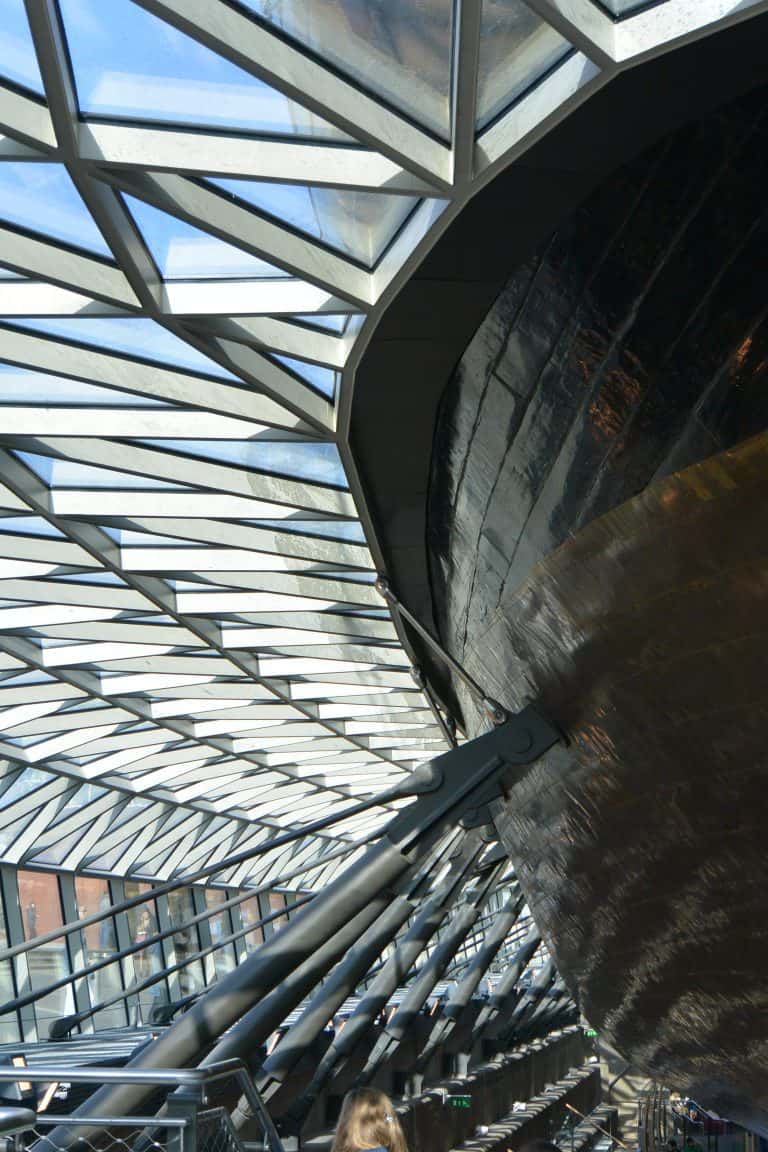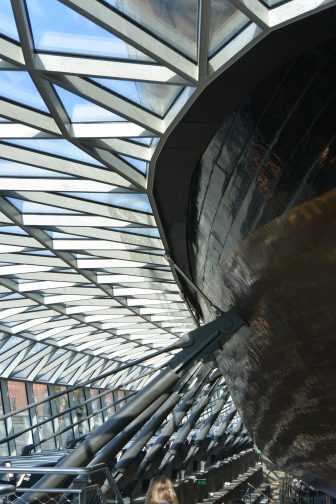 enjoying the market, we went back home, but before that, we walked near the Cutty Sark.
The Cutty Sark is the sailing ship built in 1869 to transport tea from China to England.
This kind of ship is called a tea clipper and apparently they competed each other on how fast they could sail.
You can tell how important the tea has been since those days for British people.
If you pay £13.50 (€15.75, $17.70), you can get on the Cutty Sark and see the video showing its history and interactive exhibits and so on, but we did not do that.
For me, the Cutty Sark reminded me of the fire, so I looked it up and found that the fire happened in May 2007 while they were doing restoration work.
Apparently, the vacuum cleaner was the cause of the fire.
It was in 2012 when finally the Cutty Sark was restored and reopened to the public.
So, this was the end of our excursion to Greenwich.
Because we missed the Painted Hall and the Fan Museum this time, we would like to come back there.